UPDATED JUNE 2014: Active duty military and their family members can enjoy free admission to many museums, cultural centers, and historical sites in the NYC area this summer through the Blue Star Museums program.
Blue Star Museums is a collaboration among the National Endowment of the Arts, Blue Star Families, the Department of Defense, and museums across America to offer free admission to all active duty military personnel and their families from Memorial Day through Labor Day.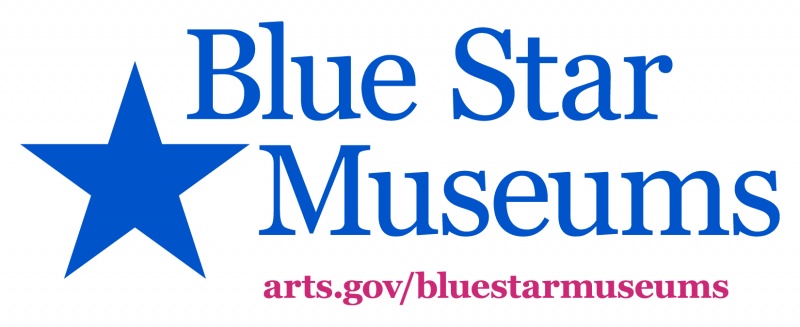 The free admission program is available to active-duty military and their family members (military ID holder and up to five family members). Active duty military include Army, Navy, Air Force, Marines, Coast Guard, and active duty National Guard and active duty Reserve members.
The Blue Star Museums initiative includes 70 museums, cultural centers, and historical sites in the New York metro area, including the Bronx, Brooklyn, Manhattan, Queens, and Staten Island in New York City; Long Island; Westchester County, NY; and Fairfield County, CT.
Participating Blue Star Museums in the NYC area:
Bronx
1. Derfner Judaica Museum + The Art Collection at The Hebrew Home at Riverdale
2. New York Botanical Garden
3. Van Cortlandt House Museum/NSCD in NY
4. Wave Hill
Brooklyn
1. Brooklyn Children's Museum
2. Brooklyn Historical Society
3. Brooklyn Museum
4. New York Transit Museum
5. Promote Art Works, Inc (Micro Museum)
Manhattan
1. American Folk Art Museum
2. American Museum of Natural History
3. Asia Society Museum
4. Children's Museum of Manhattan
5. El Museo del Barrio
6. Grey Art Gallery, New York University
7. International Center of Photography
8. Japan Society, Inc.
9. The Jewish Museum
10. The Korea Society
11. The Metropolitan Musuem of Art
12. Mount Vernon Hotel Museum & Garden
13. Museum of American Finance
14. Museum of Arts and Design
15. Museum of Chinese in America
16. Museum of Jewish Heritage - A Living Memorial to the Holocaust
17. The Museum of Modern Art
18. Museum of the City of New York
19. National Museum of the American Indian, Heye Center
20. New Museum
21. New York City Fire Museum
22. New York City Police Museum
23. New York Public Library for the Performing Arts
24. Society of Illustrators
25. Solomon R. Guggenheim Museum
26. The Studio Museum in Harlem
27. The Ukrainian Museum
28. Whitney Museum of American Art
Queens
1. Greater Ridgewood Historical Society
2. King Manor Museum
3. The Noguchi Museum
4. Queens Botanical Garden
5. Queens Historical Society at the Kingsland Homestead
6. Queens Museum of Art
Staten Island
1. Alice Austen House Museum
2. Jacques Marchais Museum of Tibetan Art
3. Noble Maritime Collection
4. Staten Island Children's Museum
5. Staten Island Museum
Long Island
1. Cradle of Aviation Museum in Garden City
2. The East Hampton Historical Society, which includes the East Hampton Town Marine Museum, Osborn-Jackson House, Mulford Farm, Clinton Academy, and Town House
3. Heckscher Museum of Art in Huntinton
4. Hofstra University Museum in Hempstead
5. Long Island Children's Museum in Garden City
6. Maritime Explorium at Port Jeff Harbor in Port Jefferson
7. Old Westbury Gardens in Old Westbury
8. Parrish Art Museum in Southampton
9. The Hudson River Museum in Yonkers
10. Three Village Historical Society in Setauket
Westchester County
1. Boscobel House & Gardens in Garrison
2. Katonah Museum of Art in Katonah
3. Rye Historical Society in Rye
4. Westchester County Veterans Museum in Pleasantville
Fairfield County, CT
1. Bellarmine Museum of Art in Fairfield
2. Bruce Museum in Greenwich
3. Fairfield Museum and History Center in Fairfield
4. Keeler Tavern Museum in Ridgefield
5. New Canaan Historical Society in New Canaan
6. Rowayton Historical Society in Rowayton
7. Stamford Museum & Nature Center in Stamford
8. Stepping Stones Museum for Children in Norwalk
For more information on the Blue Star Museums initiative and to find more participating museums across the country, visit arts.gov/bluestarmuseums.