Want to get in the Olympic spirit for the 2014 winter games without flying across the globe to Sochi, Russia? We've compiled a list of Olympic-inspired activities for the whole family in the NY metro area, including the Stars on Ice tour and the USOC Road to Sochi Tour.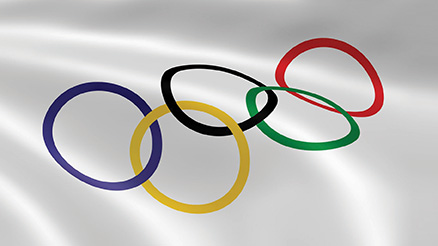 Now through Feb. 28: Skate Like an Olympian
For children looking to go for the gold this winter, parents can book a fun Manhattan getaway at 70 Park Avenue. The Kiddie Olympian Figure Skater package includes a private ice-skating lesson at the Bryant Park outdoor rink for parent and child, with skate and helmet rentals included; afternoon children's tea at the famous Russian Tea Room, giving them a taste of Russian delicacies to commemorate the Sochi games; and upon departure, children will receive an official 2014 Team USA figure skating pin to truly make them feel as if they are a member of the Olympic team! To book, call 877-707-2752 and use rate code SOCHI.


Beginning Feb. 1: Free Hockey on Horizon
On March 1, USA Hockey and nearly 500 local programs across the country will encourage kids ages 4 to 9 to come to a local participating rink and try youth hockey as part of Hockey Weekend Across America. All locations have a limited amount of equipment available for use. Beginning in February, find the closest location to you by searching your zip code and register in advance at tryhockeyforfree.com.
Feb. 8: Olympic Fest
Get into the Olympic spirit as Sky Rink at Chelsea Piers hosts this day-long celebration of the Winter Games. Families can enjoy free general skating with figure skating shows and hockey games mixed in. Keep warm with complimentary hot coacoa and coffee while watching live coverage of the games on big screen TVs in the rink's Club Lounge and the Sunset Terrace. There will also exciting raffles with opportunities to win throughout the day. The event is completely free and family friendly. For a complete schedule of events visit chelseapiers.com/sr.


Feb. 1-22: Reading Olympics
You don't need to put on ice skates and ear muffs to join Wilton Library's Reading Olympic Games. In celebration of the 2014 Winter Olympics in Sochi, Russia, the Connecticut library challenges young, independent readers to finish two books within three weeks—or, better yet, three books, or even five books. There will be an awards ceremony on Feb. 22. Read a lot, visit often, and fill in your reading log. And if you don't live in Fairfield County, check your local library for similar programs, or challenge your kids to their own reading Olympics—you can craft medals for consistency, achievement, and effort!
Feb. 18-20: Model-Making Mini-Camp
Got a little designer on your hands? If your child was intrigued by the curves on the icy luge track or any of the other Olympic games' venues, sign him up for some serious model-making at NYC's Center for Architecture Foundation. Children in third-fifth and sixth-eighth grades who participate in Studio@theCenter will use inspiration from their favorite winter sport to create a game that others will be able to play. To register for the three-day program, visit cfafoundation.org/studio.


Feb. 23: Fans Get in on the Action
Ever wonder what the heck curling is? Well, get ready to learn—and try out your curling skills!—as the USOC Road to Sochi Tour makes its final stop in the heart of NYC on Feb. 23. Visit Grand Central Terminal from 2-5pm, when fans can get in on some of the action they've watched during the Olympic and Paralympic competition: In addition to the curling strip, there will be a hockey slap shot test, a ski jump and bobsled photo opportunity, a street luge ramp, a cross-country roller ski course, and more. Visit teamusa.org/roadtosochitour.


Looking Ahead: Olympic Heroes Live!?
This spring, a trip to the Prudential Center or Nassau Coliseum for Stars on Ice will get your family up close with Olympic skaters fresh off their stint in Sochi. See Olympic ice dancing duo Meryl Davis and Charlie White soar on ice with captivating routines. Davis and White picked up silver medals at their first Olympic turn in the 2010 Vancouver games and will perhaps be touting brand new medals from their performance in Sochi. First-time Olympian and U.S. Champion Ashley Wagner will perform solo at both the New Jersey and Long Island shows. For tickets, visit starsonice.com.
Meet Fairfield Resident Julie Chu, 2014 Team USA Women's Hockey
2014 Sochi Winter Olympics Special
Meet Eight Other Local Athletes Competing in the 2014 Winter Olympics