One local music-loving dad give us his list of top 10 current kindie albums that the whole family will love to rock out to.


Below is a list of our top 10 current kindie and family music CDs (in no particular order):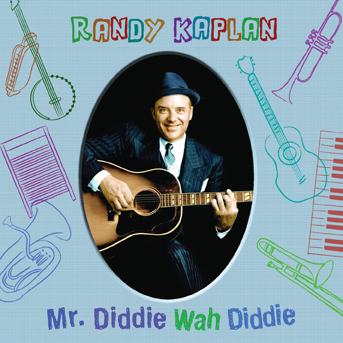 1. Randy Kaplan: Mr. Diddy Wah Diddie
(Universal/Hip-O, July 2012)
I first noticed Randy Kaplan when he led a group of kids through a chorus of "Good Golly Miss Molly" at a Brooklyn preschool. His energy was fantastic, and pirate booty was flying around the room. A self-described "old-timer at heart," Kaplan and his band play American roots music, Broadway songs, and old blues. His latest record continues to mine American music alongside storytelling and overall joking around. It's a great, all-ages listening experience.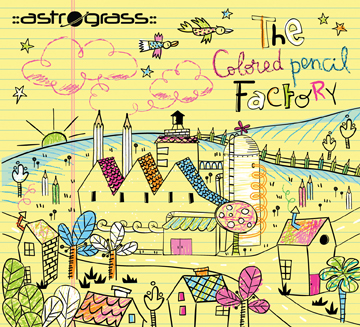 2. Astrograss: The Colored Pencil Factory
(Smoggy Borough Records, October 2012)
Astrograss plays kid-friendly bluegrass, and bluegrass is really fun music. The Brooklyn band's take on this distinctly original American genre is simple: "We incorporate an educational approach to our performances and adapt poetry written by kids into our songs," says Jordan Shapiro, the band's guitarist/vocalist.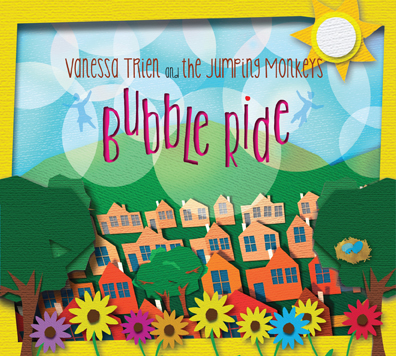 3. Vanessa Trien and the Jumping Monkeys: Bubble Ride
(VeeTree Records, October 2012)
Trien and her band infuse great singing, multicultural influences, guitars and mandolins, and a rootsy vibe into their songs. Topically, Trien writes about animals, train rides, and the joy of spinning around. A cover of the beloved "Free to Be You and Me" had this '70s child crying tears of nostalgic longing. Maybe I'm just getting old.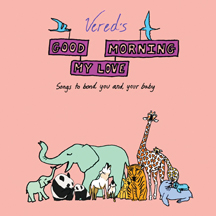 4. Vered: Good Morning My Love
(Vered Music, January 2012)
"Enchanting" is how I would describe Vered and her music. The Brooklyn native's latest incorporates music therapy elements such as playful wordplay and soft instrumentation that is simultaneously quiet and lively. Soft horns combine with hand drums, a smattering of percussion, and often lush vocal harmonies. Songs celebrate the genius-level brain activity of infants and pre-toddlers. Meanwhile, Vered proves to be a singer, and her expressive swooning and musicality surround these songs with heartfulness. If there is a child in her mind as she sings, that little boy or girl is absolutely adored beyond words and music.

5. Joanie Leeds and the Nightlights: What a Zoo!
(Limbostar, April 2011)
One noteworthy facet about kindie rock is production value; it all sounds so good! That holds true with Joanie Leeds's 2011 album What a Zoo! Leeds incorporates energetic rock with intelligent songs about animals ("Mosquitos" had me laughing). Leeds and her band revel in a bouncy, guitar-driven sound with great backing vocals and an AOR vibe that my daughter requested over and over and over.

6. Billy Kelly: The Family Garden
(YAY! Music, April 2011)
Kelly's 2011 release is a piano-driven outing that revels in vaudeville-esque elements, including a carny organ, washboards, and an overload of silliness. At times he and the band groove, swing, and shuffle to songs that border on the absurd. Listen for tracks about the joys of whistling, childlike curiosity about the moon, and a rousing cover of the B-52's "Rock Lobster."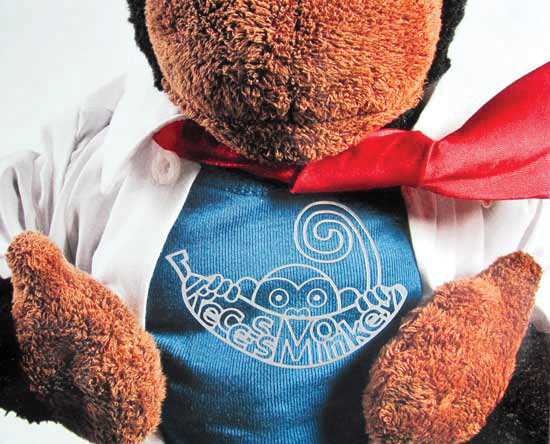 7. Recess Monkey: Flying
(Recess Monkey, June 2011)
This Seattle trio has just released a new disc (In Tents, June 2012), but Flying deserves the coverage because, well, it's a concept album about superheroes that wear capes. Recess Monkey is a plugged-in guitar band with songs offering catchy refrains ("I need a sidekick sidekick sidekick"). Their music is high energy, funny, and diverse enough to have all-ages appeal.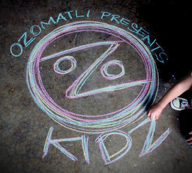 8. Ozomatli: Ozokidz
(Hornblow Recordings/Megaforce, September 2012)
Los Angeles' self-desribed "culture mashers" bring their social consciousness, bilingualism, and menagerie of music styles (think Afro/Cuban, dancehall, rock, electronic beats, and hip-hop melded together) to songs that celebrate the joys of childhood ("Skateboard") and feature teachable moments ("Trees"). Ozokidz is up-tempo and high energy from start to finish. It's great preparation for that afternoon nap!

9. David Weinstone Presents Music for Aardvarks and Other Mammals: All I Want!
(Music for Aardvarks, March 2011)
Weinstone's burgeoning Music for Aardvarks empire has offered interactive kids' music classes for more than a decade, all using his repertoire of quirky, schmaltzy, and funny songs. All I Want! advances beyond the quasi-homemade feel of the CDs handed out during his classes—you know them: the ones that torture you on long drives while the kidlets sing "Taxi Taxi Taxi" with their outside voices. I can honestly say that All I Want! is true family music, with a smattering of Bob Dylan/Woody Guthrie talk-singing and even an homage to Nirvana (the title track). The album is jazzy, funny, cute, and filled with great musicianship. Even Weinstone's bizarre voice (imagine Dylan's processed through a kazoo) sounds great.
10. Elizabeth Mitchell: Little Seed: Songs for Children by Woody Guthrie
(Smithsonian Folkways, July 2012)
Mitchell released a new album in October (Blue Clouds), but I chose this earlier 2012 release as it so excellently defines her aesthetic. Like Dan Zanes, her sometime collaborator, and Randy Kaplan, Mitchell nods to the past for inspiration. Her music, created with family and friends, is every bit about folk music—guitars and mandos are in the forefront. Sung in Mitchell's lovely if plaintive voice, these wonderful Woody songs show how music can create a bond between parent and child.
Also see:
Scholastic Releases Free Reading App for Kids
DVD Review: Tinker Bell in "Secret of the Wings"
Long Island Dad Publishes "Diana the Organic Banana"