A new research conducted by forexcurrency.us reveals that two-thirds of parents think finance lessons and money management should be taught in schools.
New research from a currency trading information site called forexcurrency.us has revealed that U.S. parents think children should be taught more about currency and finance in schools: 64 percent think finance lessons should be added to the curriculum.

The survey, conducted by forexcurrency.us, polled a total of 2,671 parents from across the U.S. as part of research into people's views on financial education.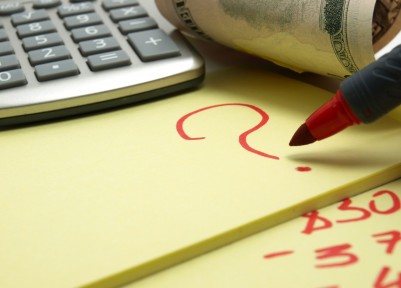 Respondents were initially asked whether they thought that lessons specifically on finance and currency should be taught in schools, to which 64 percent said that they did. When asked why they thought it would be a good idea, the majority, 67 percent, said they thought it was important for children to be taught about finance in order to "prepare them well" for their adulthood.

However, a fifth, or 21 percent, of the parents polled thought children of school age were "too young" to learn about money and finances.

Those polled were then asked if they thought they would have benefited from being taught about finance and currency at school, to which the majority, 59 percent, said that they would have benefited.

The parents who wanted to see finance lessons in schools were then asked to stipulate which areas of finance and currency they felt should be taught, with the top answers as follows. Respondents were permitted to choose more than one answer.


• How to save effectively: 71%
• Banking and bank accounts: 64%
• How to invest in stocks and shares: 52%
• Currency around the world: 44%
• Mortgages/loans: 31%

Furthermore, 7 percent of the parents polled said they had suggested finance lessons to their child's school.

David Errington, of forexcurrency.us, says, "Teaching children about finances and currency in schools is a great idea, as it's a great way of ensuring that kids are fully prepared for the financial expectations of adulthood. There are many adults out there that don't have a clue about finance, but teaching people the basics in school could definitely be a way to help rectify this; and help to avoid financial trouble in later life."

"Incorporating finance lessons into the curriculum could certainly be beneficial, and I'd certainly recommend it to any school. We've only just emerged from a recession, so people are looking to make their money go further and I'm sure a bit of advice on how to do this at a school level would be welcome."