New York City's only Planet Hollywood, located in the heart of Times Square, shares its easy-to-make summer watermelon salad recipe that features summer's refreshing fruit.
Servings: 4
Ingredients: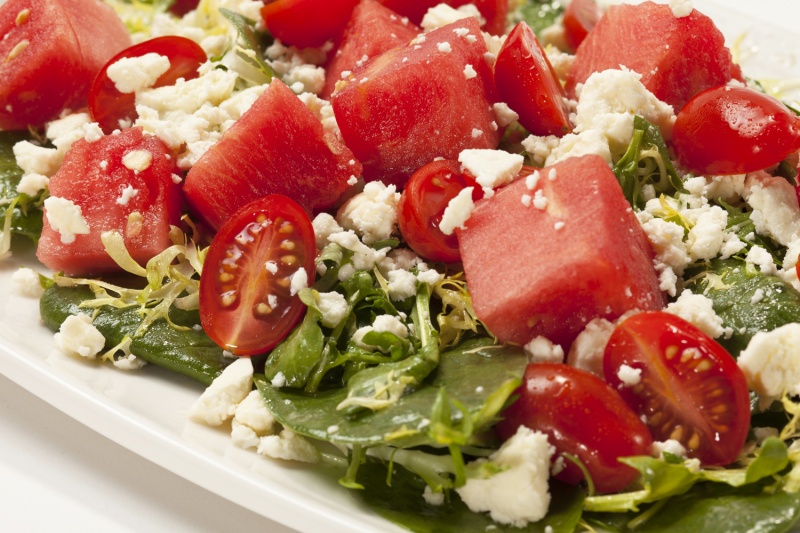 1 bag baby arugula


1 bag baby spinach


2 cups tomato, cubed


2 cups watermelon, cubed


1/2 cup lemon juice


1/4 cup extra virgin olive oil


1/2 teaspoon salt


1/2 teaspoon black pepper


2 tablespoons granulated sugar


1 cup feta cheese crumbles
Directions:
1. Combine arugula and spinach in a large bowl
2. Add tomatoes and watermelon
3. In a small bowl, mix lemon juice, olive oil, salt, pepper, and sugar
4. Toss gently with your hands.
5. Transfer to a chilled serving bowl.
6. Top with crumbled feta.
Recipe courtesy of Planet Hollywood New York. Planet Hollywood New York is located at 45th Street and Broadway in Times Square. 1540 Broadway, New York, NY 10036.