This kosher version of macaroni and cheese substitutes matzah for pasta, making it a great Passover meal. It gets a creamy boost from a combination of sour cream and cottage cheese in addition to shredded mozzarella or Muenster.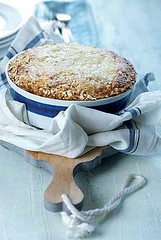 Servings: 6-8
What kids don't prefer mac 'n cheese over anything else? This is an easy dinner that will get all the troops running to the table when the hot, cheesy, and bubbling dish emerges from the oven.
Ingredients
5 matzahs, broken into small pieces
5 eggs
1 (16 oz.) container sour cream
1 (16 oz.) container cottage cheese
3 tablespoons butter, melted
1 teaspoon salt
2 cups shredded mozzarella or Muenster cheese, divided
Instructions
1. Preheat oven to 350°F. In an 8 x 8-inch baking dish, arrange 1⁄3 of the broken matzah pieces.
2. In a medium bowl, beat eggs. Add sour cream, cottage cheese, butter, salt, and 1 cup shredded cheese.
3. Pour 1⁄3 of the cheese mixture over the matzah. Repeat with two additional layers of matzah and cheese. Top with remaining 1 cup shredded cheese.
4. Bake for 40 minutes. The cheese on top should be brown and bubbling.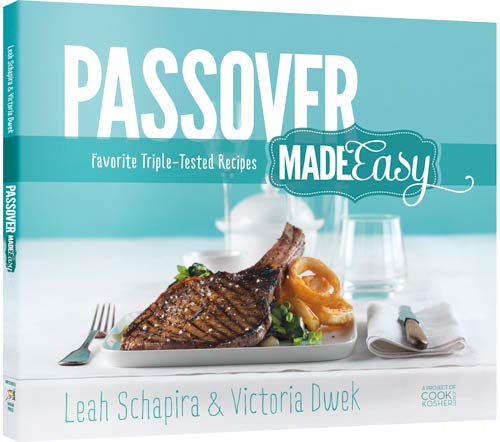 This recipe is from Passover Made Easy by Leah Schapira and Victoria Dwek (February 2013; $15.99), which features 60 easy-to-make kosher recipes, plating and serving tips, and a wine-pairing guide.
Also see: Recipe for Eggplant-Wrapped Chicken

About the Authors
Leah Schapira is the co-founder of CookKosher.com, a popular online kosher recipe exchange, and the author of the bestselling Fresh & Easy Kosher Cooking. Schapira expresses her love of cooking through her food articles, her busy food website, and her exciting cooking demos and classes. Leah resides in New Jersey with her husband and family.
Victoria Dwek is the managing editor of Whisk, a popular kosher food magazine published weekly by Ami Magazine. Her feature articles take readers behind the scenes to learn from chefs and other professionals in the kosher food world. An experienced journalist and avid hostess, Victoria's work combines her passions for good food and good writing. She lives in Deal, New Jersey with her husband and children.