We've compiled a list of resources for parents to learn more about the Common Core State Standards and the impact it will have on your child's education.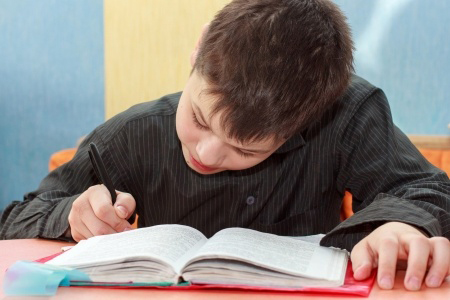 Amidst the ongoing debate about the pros and cons of the Common Core State Standards, many believe that the Common Core has provided a national platform for innovation. "For the first time, content developers can invest for a national market," writes Tom Vander Ark, author of Getting Smart: How Digital Learning is Changing the World, on GettingSmart.com. "The Core has triggered a wave of investment in engaging, personalized learning content and tools." (Technology is mentioned in 78 of the standards, after all.)
If you're still not sure what the Core is all about—and how its implementation this year will impact your child's education—we've whittled down a list of the best educational resources. Whether you want a simple infographic to shed some light or one web page chock-full of reliable, thought-provoking links and explanations, we've got you covered:
The Common Core State Standards Initiative
corestandards.org
Official site with specific standards outlined by grade level and subject matter
Education Week's Common Core Home
edweek.org/topics/standards
Features the latest news and ongoing commentary about the standards
Edutopia's Common Core Resource Guide
edutopia.org/common-core-state-standards-resources
A guide to websites, organizations, articles, and other resources geared specifically toward teachers and other educators
A Primer from Common Sense Media
nymetroparents.com/core
An excellent first stop for someone who wants an introduction to the Common Core, plus an array of links to commentary on related issues such as technology and how to measure success
"Technology Maximizes Common Core Success"
iste.org/standards/common-core
An infographic illustrating how digital learning plays a central and substantive role in ensuring that all students graduate college and are career-ready, from the International Society for Technology in Education
Also see:
Are Smaller Class Sizes Better?
Tips to Personalize Your Child's Education at Home
The Personal Touch: Classroom Innovations for Personalized Learning