WIN 4 TICKETS TO RISE OF THE JACK O' LANTERNS ON LONG ISLAND
Related:
rise of the jack o lanterns
,
long island pumpkins
,
jack o lanterns at old westbury gardens
,
long island halloween event
,
UPDATED 2013: The Rise of the Jack O' Lanterns returns to Old Westbury Gardens on Long Island for 17 nights this year with a display of more than 5,000 hand-carved pumpkins in a spooky and fun walk-through experience that's the perfect Halloween treat for families.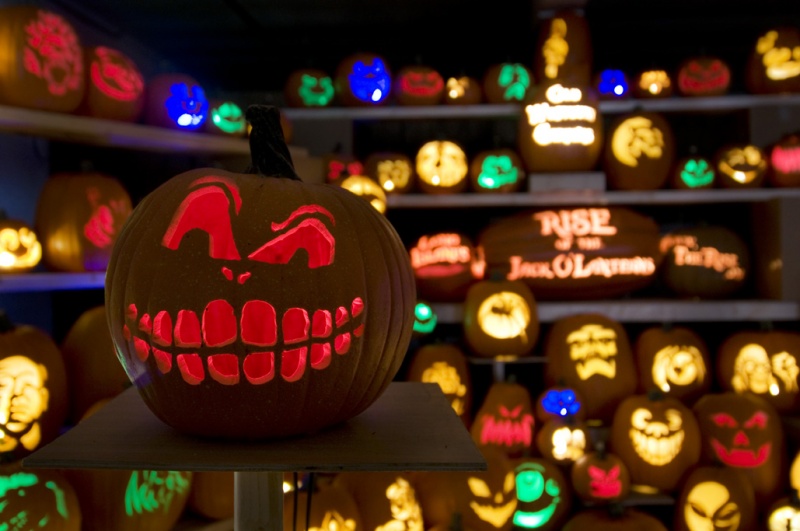 Now in its second year, the Rise of the Jack O' Lanterns is returning to Old Westbury Gardens on Long Island on Oct. 4 and running for 17 nights, through Nov. 3. Changes this year include improved accessibility for wheelchairs and strollers (think smoother trail surfaces) and the addition of food for sale, including hot beverages and snacks furnished by five Long Island caterers.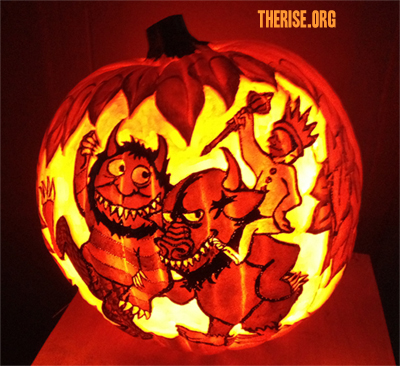 This year's Rise will be completely different from last year's event. It will feature more than 5,000 individually carved jack o' lanterns, including the work of dozens of local artists and sculptors, which will illuminate a winding trail through Old Westbury Gardens' majestic grounds, where the historic mansion looms in the background. The trail will take about 45 minutes to an hour to walk through, according to the event's organizers.
The walkthrough experience will include 21 different themed areas, including:
Welcome
At the Movies
Kids Halloween
A Tribute to Tim Burton
Dia De Los Muertos
The Walking Dead
New York City Skyline
Sports
Optical Illusions
Classic Art
Flower Garden
Scenes from Old Westbury Gardens
Pumpkin Tree
The Greenhouse
Ghostwalk
Pop Stars
Superheroes
Video Games
The Big Bang Theory
Outer Space
Pumpkin Hell
The event's organizers also promise better trail lighting, faster check-in and entry, better traffic flow and professional parking, less visitors per hour, bigger pumpkins and bigger displays (including a 10-feet-tall by 22-feet-wide structure that will hold 200 Jack O' Lanterns), more restrooms, and more live carving demonstrations -- one of the carvers from this year's "Halloween Wars" on the Food Network will be on hand for a few nights, and Long Island's own Andy Gertler, star of Travel Channel's "Sand Masters," will return for a demonstration.
Details
When: Oct. 4-6, 11-13, 17-20, 24-27; Nov. 1-3. Times vary by evening.
Where: Old Westbury Gardens, 71 Old Westbury Road, Old Westbury
(Note: The grounds are wheelchair and stroller accessible)
How Much: $18-$26; $16-$26 children ages 3-12 and seniors ages 65 and older; free for children ages 2 and younger when accompanied by an adult. (Note: Tickets are for a specific date/time and must be purchased in advance.) $20 for a VIP Orange Pass, valid for any date/time. Free parking.
For more information: Go to therise.org or facebook.com/therise.org
Enter by Oct. 10 for your chance to win 4 passes to this year's Rise!
---
Get Your FREE Indoor Activity eGuide!
---
Sorry, this contest is now closed.