Remember these online safety tips from Mozilla Firefox to help secure your online shopping purchases and to protect yourself against potential hackers and from identity theft.
According to Forrester Research, "online shoppers in the United States will spend $327 billion in 2016, up 45% from $226 billion this year."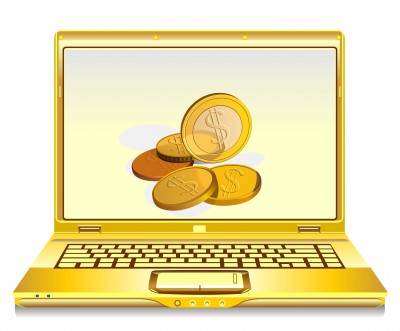 Even consumers who make their purchases in stores begin with online research. Nearly 70 percent of online shoppers that shopped in-store during the 2011 holiday season said online research influenced the brands they bought, the retailers they shopped, and the gifts they selected, according to Google/OTX Post Holiday Survey 2012.

It would be safe to bet that as online shopping increases, so do hacker attacks, compromised passwords, and stolen identities. What can consumers do to protect themselves? Mozilla, the mission-based organization that aims to promote openness, innovation and opportunity on the web, put together this checklist for keeping consumers safe during the holiday season.


SAFE ONLINE SHOPPING:
THE MOZILLA CHECKLIST
Download a secure browser
Download a Web browser like Mozilla's Firefox that supports Anti-Phishing and Anti-Malware to protect you from spyware and warn you about potentially fraudulent sites.
Keep your software update: Make sure any software you download to your desktop or your mobile phone – including apps and add-ons – stays up to date. Manufacturers regularly release security updates to protect customers from evolving threats.
Secure your passwords: Using a variety of upper and lower case letters, numbers and punctuation, create a unique password for each account you log into. CNET has a quick how-to on creating and remembering secure passwords; and the Firefox Password Manager securely stores usernames and passwords.
Look for the 'S.' Never buy anything online from a site that doesn't have SSL encryption. You'll know because the site's address will start with https:// instead of http://, and make sure not to provide your credit card information via email.
Don't sacrifice security for mobility: Don't just stop at your home computer. Extend your security to shopping from your mobile phone by making sure you're always connected to a secure wireless network or your mobile provider's 3G network before you enter any personal information or passwords.
Talk to your entire family about online safety: Make sure if your kids are using social networking sites, their privacy settings are set correctly and they are only talking to people they know. Just like in "the real world," there is no better way to protect your children than giving them the knowledge and tools to make smart decisions. The FBI and American Academy of Pediatrics both have comprehensive guides to internet safety for parents.

This article is courtesy of Mozilla.