Sahara Sam's Oasis, a water park in West Berlin, NJ, debuted a $6.5 million outdoor expansion called The Beach Club at the start of its 2013 summer season.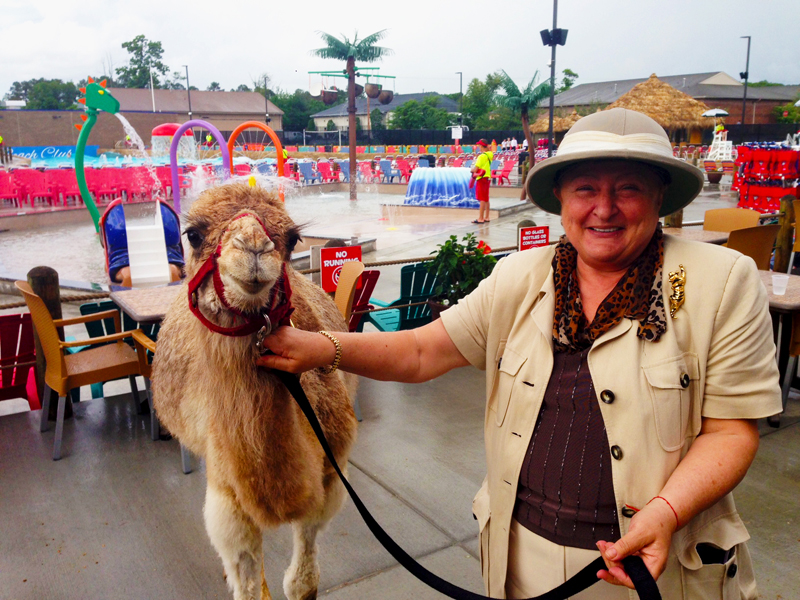 Sahara Sam's Oasis, renowned for its year-round water park operation thanks to a retractable roof system, has officially opened its $6.5 million dollar outdoor expansion to the public. A host of local and state government officials, camera crews, press, and even a live camel were in attendance for the ribbon-cutting ceremonies, which took place May 23 at the park's grounds in West Berlin, NJ.
CEO and President Ilya Girlya spoke to the crowd gathered in an extravagantly adorned new dining facility overlooking the project – aptly named The Beach Club. Girlya received high praise from West Berlin mayor Phyllis Magazzu and was presented with a declaration from Senator James Beach.
The Girlya family and state officials shared in the ribbon cutting as they opened the doors to the now-operational outdoor water park. Greeting guests as they toured the expansion was "Percy," a 9-month old camel on site for the festivities.
The Beach Club is open weekends until June 16, when it will move to daily summer operation. The expansion is available at no additional cost to annual pass and standard admission ticket holders.
The completion of the Beach Club, one of the largest privately funded endeavors to be undertaken in New Jersey, began 7 months prior with the installation of a 350-foot-tall body slide, The Nile Mile. The Beach Club also includes a 12,000-square-foot wave pool, volleyball courts, 15 new cabanas, leisure swimming areas, and a full-service outdoor tiki lounge.