Starting music classes at an early age is beneficial in the development of children's learning abilities. The executive director of The Diller-Quaile School of Music in Manhattan shares whether the type or genre of music your child listens to matters, or if all music has the same effects.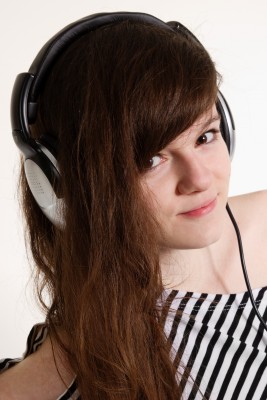 Rather than speak to a specific genre, it's music of enduring quality. Music of enduring quality is music that we remember, always want to hear, and that is meaningful to us--where we are really drawn to its intrinsic and aesthetic value. Also, music that extends from the child's own experiences is also of enduring quality, and this music can include the music they make on their own.
Instead of considering the specific genre or type of music for your child, focus on singing to your child and encouraging your own child's music making. You can listen to music together, dance with your child, enjoy music as a family, participate in musical events, or go to concerts together. T
he parent can develop his or her own musicality as well. We actually have a beautiful concert series here at Diller-Quaile called Rug concerts, which are opportunities for young children to come and hear beautiful music and instruments. We introduce these children to all the instruments of orchestra and music of our world. There are opportunities for singing, moving, instrumental explorations. Through music, we have opportunities to experience joy and beauty.
Kirsten Morgan joined The Diller-Quaile School of Music faculty in 1981 and became its executive director in 1998. She holds a bachelor's in flute performance from Manhattan School of Music, a master's degree in education in the program of educational leadership from Bank Street College of Education, NYS School Administrator and Supervisor certification, and a Dalcroze certificate. She also studied at the University of Michigan and the Dalcroze School in New York City.
Kirsten teaches children's Dalcroze classes and college level teacher training courses at Diller-Quaile. She serves as a vice chairman on the Board of Trustees for the National Guild for Community Arts Education, is chair of the National Guild's Members Council, and has served as a presenter at the annual meeting of the National Association of Schools of Music.
Also see:
• How Does Early Music Education Affect My Child's Overall Learning Abilities?