Provided by Manhattan Borough President Scott Stringer, this list includes relief groups and other trusted charitable organizations where you can donate time or money to help Hurricane Sandy relief efforts in New York City.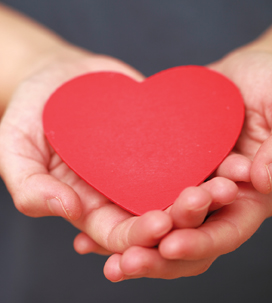 Find information on where and how to donate everything from money to food and medicine, clean up a neighborhood, help children in need and animals caught in the storm, and more.
Volunteering in New York City
There are numerous ways to help here in the city, and a good place to start is by registering as a volunteer with NYCService's Facebook page. The organization has asked people to contact NYC Service with their names, email contacts, and boroughs.
You can also register to be a New York Cares volunteer and be part of their disaster response team.
The Food Bank for New York is also accepting donations and possibly volunteers. Check the website for more information.
Contact the Red Cross
All of your donations to the Red Cross will provide shelter and other support to people who have been directly affected by the Hurricane.
To donate, visit redcross.org, call 800-733-2767 or text the word "Redcross" to 90999 to make a $10 donation. Currently blood supplies are low in areas hit by the storm, and the Red Cross is asking people to schedule appointments to donate blood in the New York/New Jersey area. To donate, call 800-933-2566 or visit nybloodcenter.org.
Food, Medicine, and Shelter
There are scores of mobile feeding units and shelters up and down the East Coast operated by the Salvation Army, and they are serving thousands of people. You can also make a donation.
Feeding America is distributing water, food, and supplies to thousands of people in the storm's disaster zones. To donate, visit www.feedingamerica.org or call 800-910-5524.
AmeriCares is delivering medicine and other supplies to people affected by the storm. To donate, visit www.americares.org.
Personal hygiene items and food kits are being provided to thousands by World Vision. To donate, visit www.worldvision.org.
Other charities and relief groups offering food, medicine, and other assistance include:
Operation Blessing International
Reaching Out to Children in Need
Save the Children provides emergency aid to families and addresses the special needs of their children. You can visit www.savethechildren.org to donate.
World Vision and Samaritan's Purse are also providing emergency relief and seeking volunteers for children.
Helping Animals Caught in the Storm
If you're interested in helping animals find safe haven and good care after the hurricane, the Humane Society of the United States and the ASPCA have teams working on the problem and they need your help. Donations are especially needed to help rescue stranded pets and aid animals currently in shelters.
Cleaning Up After the Hurricane
Team Rubicon (310-338-1149) has dispatched teams to begin cleanup work and
Samaritan's Purse is also seeking volunteers to help NYC rebuild.
Beyond U.S. Borders
Remember that Hurricane Sandy devastated the Caribbean and claimed many lives before it hit the United States.
Operation USA and the International Medical Corps are aiding those affected by Sandy in Haiti and Cuba. Operation USA is also providing aid to the East Coast.
FEMA and the Federal Government
FEMA (the Federal Emergency Management Agency) offers a range of programs delivering aid to those affected directly by the hurricane. Check out the FEMA website for information and ways to help.
Telethons to Help Recovery
This evening NBC will broadcast a telethon to benefit those impacted by Sandy, starring Bruce Springsteen, Jon Bon Jovi, Billy Joel, and other performers. On Monday, ABC will observe "A Day of Giving" on several shows to generate donations. Check both stations for more details.
Before You Make a Donation
If you are planning to give to a nonprofit in the wake of any disaster, you should first verify that it is legitimate. Charity evaluators like Guidestar and Charity Navigator as well as FEMA can help you determine whether the organization to which you're donating has a good track record, and that funds will go where you intend.