WIN TICKETS TO THE WIGGLES 'TAKING OFF!' WORLD TOUR
Related:
win the wiggles tickets
,
win concert tickets to the wiggles
,
the wiggles taking off
,
Beloved children's group The Wiggles will perform at the NYCB Theatre at Westbury and introduce new songs and castmembers, including Emma Watkins as the Yellow Wiggle and first female cast member. Enter now to win a four-pack of tickets, courtesy of Live Nation.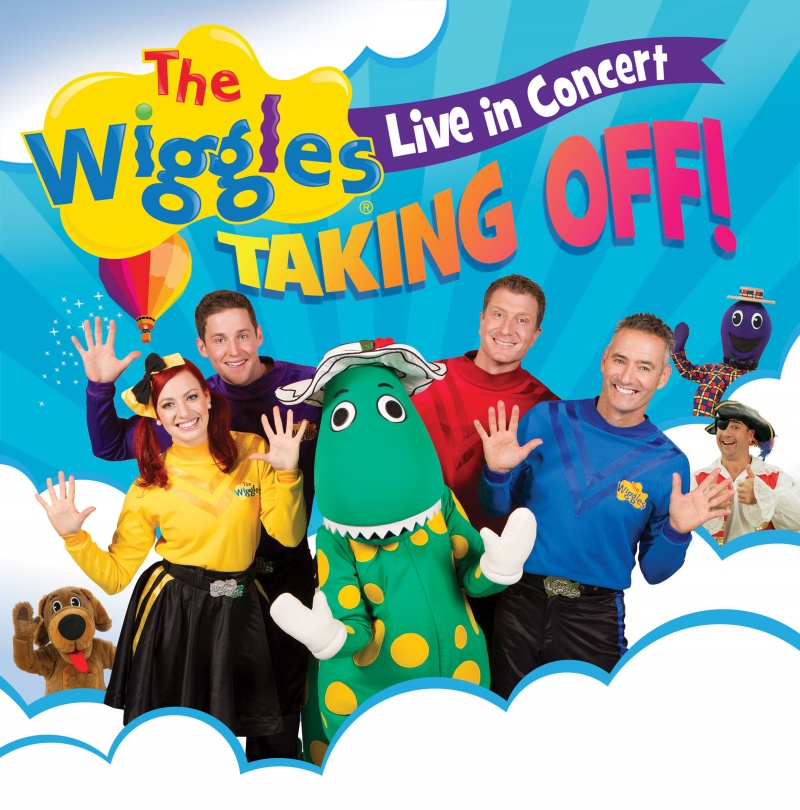 After 21 years of entertaining children around the globe, The Wiggles will introduce three new cast members, including the first-ever female member, Emma Watkins as the Yellow Wiggle. Simon Pryce (Red Wiggle), Lachlan Gillespie (Purple Wiggle), and founding member Anthony Field (Blue Wiggle) round out this vibrant group. The "Taking Off!" worldwide tour will crisscross North America, hitting over thirty-five major cities between August and October in support of their new album of the same name, the new Taking Off! DVD, and a new television series, which will debut on Sprout in the fall. For a complete list of tour dates, go to thewiggles.com.
Always educational and entertaining, The Wiggles will be joined onstage by Dorothy the Dinosaur, Captain Feathersword, Wags the Dog and Henry the Octopus for an extra wiggly good time. This marks the first time that North American audiences will get to meet the new line-up and hear new music, as well as sing along to their favorite hits which are all incorporated into their live show. Taking Off! features 21 new feet-stomping songs including the catchy soon-to-be favorite, "Do The Propeller!," as well as "Beep! Beep! Buckle Up!," "Emma (with the Bow in Her Hair)," and classics such as "Rock-A-Bye Your Bear" and "Get Ready to Wiggle."
Children can have even more wiggly fun while they wait for the show by visiting wiggletime.com, The Wiggles' very own virtual world created specifically for preschoolers and their parents. Parents can monitor their child's progress and have access to premium promotional offers, contests, merchandise discounts, and presale Wiggles tickets! You can also follow the gang on Twitter or become a fan of the group's official Facebook page.
The Wiggles will perform at the NYCB Theatre at Westbury on Friday, October 4 at 6:30pm. Tickets are available at ticketmaster.com or by phone at 800-745-3000, and range from $19.50-$75.50 plus applicable service charges.
Enter now for your chance to win a 4-pack of tickets to see The Wiggles at the NYCB Theatre at Westbury!
Sorry, this contest is now closed.