WIN HALLOWEEN BOOKS FOR TWEENS!
Related:
Halloween books for tweens
,
ya/childrens books
,
giveaway
,
tween fiction books
,
These 8 new books about mystery, haunted houses, creepy creatures, and other worlds will be sure to have your tween reading into the wee hours of the morning during the Halloween season.


Always October
By Bruce Coville
Jake Doolittle's new little brother LD is a monster. No, really! LD sprouts pointy ears, thick fur, and fangs in the moonlight! Jake finds out that other monsters are after his little brother because he could be the key to saving the world—or destroying it, but Jake isn't about to let anything happen to LD. Soon Jake and his friend "Weird Lily" Carker venture through Always October, a world populated with monsters of every kind, on a perilous journey to save LD. (August 2012; Harper; $16.99)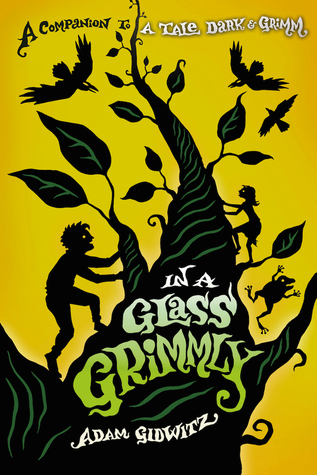 In A Glass Grimmly
By Adam Gidwitz
In this companion to Gidwitz's A Tale Dark & Grimm, in which Hansel and Gretel find their way out of their own story and into eight other classic Grimm-inspired tales, Jack and Jill go on a quest through a new set of familiar tales from the Brothers Grimm, Hans Christian Anderson, and others, including Jack and the Beanstalk and The Frog Prince. (September 2012; Dutton; $16.99)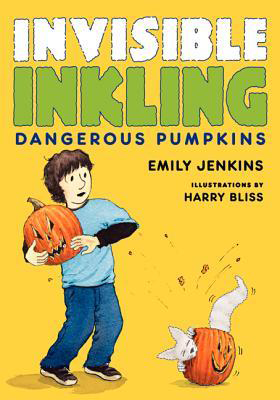 Invisible Inkling: Dangerous Pumpkins
By Emily Jenkins
Illustrations by Harry Bliss
Hank Wolowitz hates Halloween because his older sister Nadia always scares him. But this year might be different—Hank is the only kid in Brooklyn with an invisible bandapat living in his laundry basket. And Invisible Inkling loves Halloween, especially pumpkins. Along with figuring out what to be for Halloween and if he will ever get Nadia back, Hank has to figure out how to stop Invisible Inkling from eating all the neighborhood jack-o'-lanterns. (July 2012; Balzer + Bray; $14.99)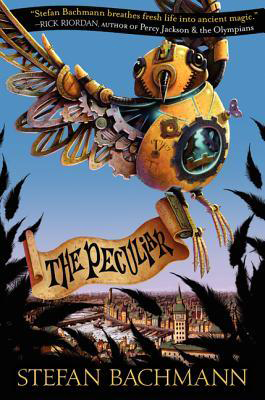 The Peculiar
By Stefan Bachmann
In this part murder mystery, part gothic fantasy, part steampunk adventure, Bartholomew Kettle and his sister Hettie are changelings—or Peculiars—who live in the faery slums of Bath where neither faeries nor humans want anything to do with them. One day Bartholomew witnesses the kidnapping of another changeling, and when he begins to investigate it, he finds himself in the middle of intrigue and danger that spans the entire country. (September 2012; Greenwillow; $16.99)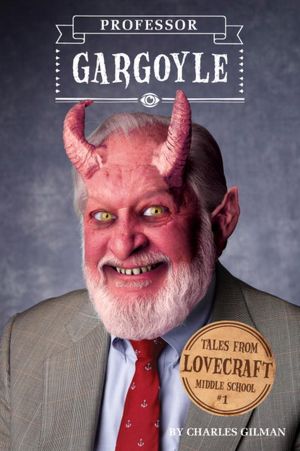 Professor Gargoyle: Tales From Lovecraft Middle School #1
By Charles Gilman
Illustrations by Eugene Smith
In the first installment of the series, Robert Arthur is the only one of his friends who will attend the brand new, state-of-the-art middle school due to redistricting. Robert soon finds that strange things are happening at Lovecraft Middle School. As if finding an ancient attic above the school library and two-headed rats in his backpack weren't enough, Robert soon finds out that his science teacher, Professor Gargoyle, may be hiding a secret that could threaten the entire school. (September 2012; Quirk Books; $13.99)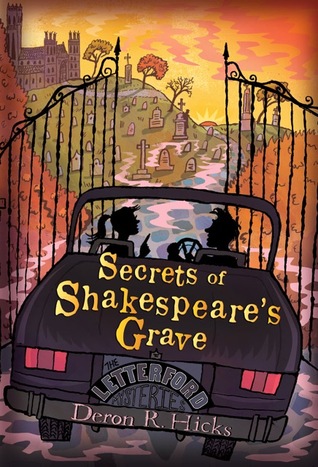 Secrets of Shakespeare's Grave
By Deron R. Hicks
Illustrations by Mark Geyer
In the first book of a series about Colophon Letterford, the 12-year-old girl discovers three clues to the ancient treasure left to her publishing family. Colophon sets out on an action-packed treasure hunt to save her father's business. From Mont Saint-Michel to Stratford-upon-Avon to Central Park, Colophon embarks on a journey through literary time and space, but will she discover the link between her family's literary legacy and Shakespeare's tomb before it's too late? (September 2012; Houghton Mifflin; $16.99)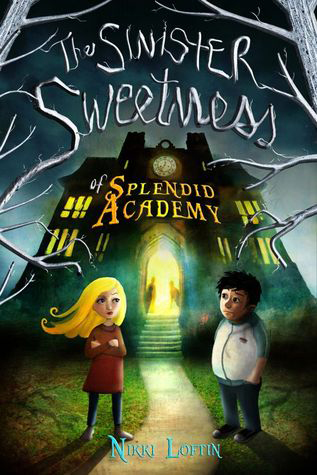 The Sinister Sweetness of Splendid Academy
By Nikki Loftin
When her school mysteriously burns down and a new one appears overnight, Lorelei is shocked. And when the school becomes every kid's dream—bowls of candy on every desk, cafeteria meals served by waiters, and two recesses a day—Lorelei and her friend Andrew begin to think their teacher, Ms. Morrigan, is not who she seems. As her classmate's waistlines grow, so do Lorelei and Andrew's suspicions, and they set out to find out exactly what secret the school is hiding. (August 2012; Razorbill; $16.99)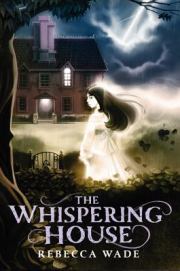 The Whispering House
By Rebecca Wade
Hannah Price's family has just moved into a 19th-century house that they plan to stay in for a short time. Hannah finds an old and dusty book of children's fairy tales and learns that it belonged to a young girl named Maisie who mysteriously died at age 11 in the house nearly 140 years ago. When Hannah draws a portrait of Maisie, things start to fall apart. That's when Hannah starts receiving messages to help Maisie, and if Hannah doesn't solve the mystery of Maisie's death, Maisie will never leave Hannah alone. (May 2012; Katherine Tegen Books; $16.99)
GIVEAWAY
Win a bundle that includes a copy of each book above!

ENTER TO WIN HERE
For more Halloween giveaways, activities, and tips, visit nymetroparents.com/halloween.
---
Get Your FREE Indoor Activity eGuide!
---
More PRODUCTS Articles
Holiday Fashions for Boys and Girls
Photographer Behind Humans of New York Releases Children's Book
New Book Encourages Kids to Give Up Halloween Candy
Runnin' Wild Kids Shoes Owner Opens Toy Store
Top 10 Audiobooks for Halloween Season