The Yorktown Museum exhibits timeless treasures in a holiday exhibit for every generation.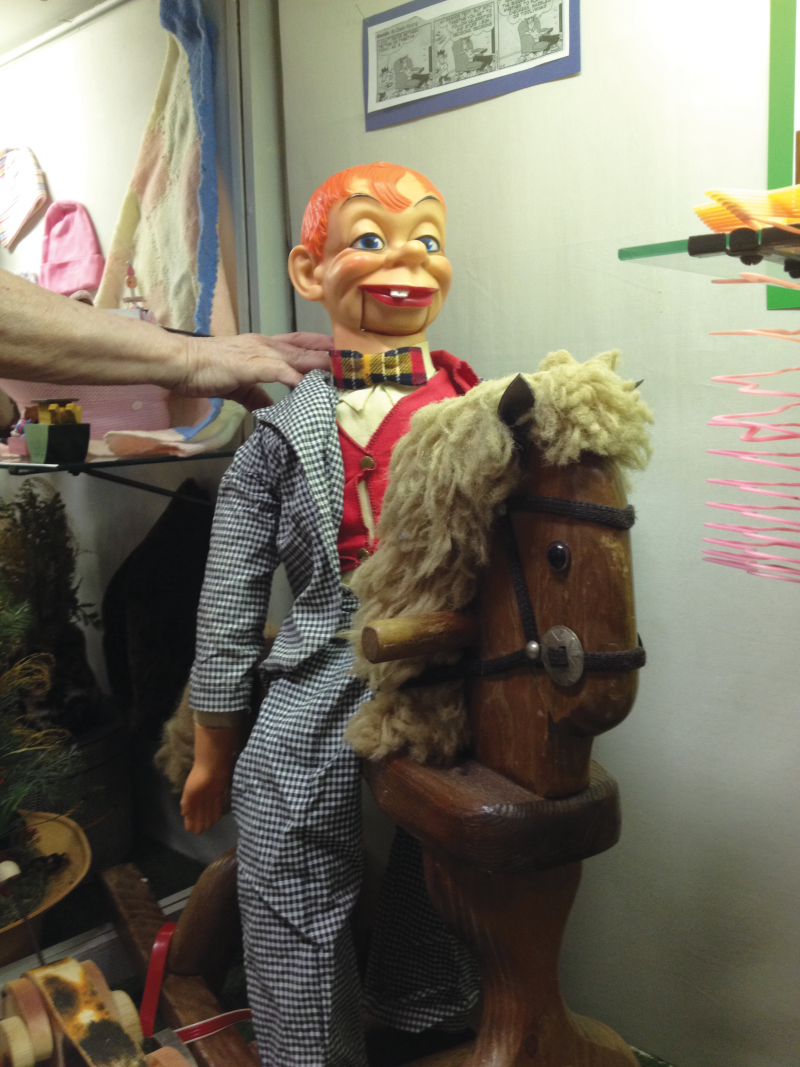 One of the "Toys Our Parents Played With" on display at the Yorktown Museum.
Courtesy Yorktown Museum
Parents may be planning their holiday haul and deliberating over what to get their children for the holidays, but the Yorktown Museum has nostalgia in mind. For their annual holiday exhibit, curator Nancy Augustowski has put together an assortment of toys from the 1940s, '50s, and '60s. "Last year, we featured toys from the 1890s," Augustowski says, adding that the museum has updated its exhibit to feature "more modern" toys.
Parents and grandparents can wax nostalgic over Slinkys, Jack-in-the-boxes, model airplanes, Erector sets, tops, yo-yos, Linkin Logs, and more. Many of the toys on display will be homemade, and most will not require the use of batteries—a far cry from the app-happy iPads of today! Many of the toys, such as jacks and marbles, are timeless, and span multiple generations—so every family member will be able to recognize something in the display cases.
The exhibit is running concurrently with a "Hats Off to the Holidays" display featuring the work of artists Carole and Neal Pruzan.
The Yorktown Museum is located on the top floor of the Yorktown Community & Cultural Center at 1974 Commerce Street in Yorktown Heights. The museum is open on Tuesdays and Thursdays from 11am to 4pm and on Saturdays from 1 pm to 4 pm, or by appointment. For more information, call (914) 692-2970 or email [email protected]