Alex Greco is a summer 2013 editorial intern with NYMetroParents, a division of Davler Media Group.
Email Alex Greco
---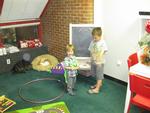 Kids Learning Loft Offers Animal Therapy, Social Skills Program
by Alex Greco - August 26, 2013

Williston Park-based therapy center for children with special needsWilliston Park-based therapy center for children with special needs now offers two new therapy programs: animal therapy and an after-school social skills peer-based program. The loft, which caters to children on the autism spectrum and with ADD or ADHD, also offers in-home therapy, speech therapy, and yoga, as well as consultation services.
---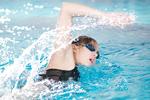 Gateway Sports Club Offers Swim Lessons in Queens, Nassau, and Brooklyn
by Alex Greco - August 21, 2013

Gateway Sports Club, which offers swimming, tennis, soccer, and basketball lessons to children and adults in Queens, Brooklyn, and Nassau County, recently started offering its programs at James Madison High School in Bedford. The sports program also extended its weekend hours at the P.S. 224 location in Bayside. It also offers competitive swim teams in Queens at the Flushing Meadows Aquatic Center and Jamaica High School.
---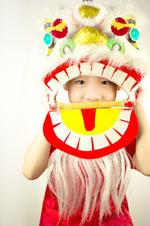 Rockland Chinese School Moves to Rockland Country Day School Campus
by Alex Greco - August 14, 2013

The Chinese American Cultural Association of Rockland's Rockland Chinese School now offers its classes at the Rockland Country Day School campus. Children and adults can take classes to learn about the Chinese culture, as well as learn to speak and read Mandarin.
---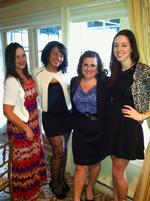 Bright Beginnings Opens Second Location in Pomona
by Alex Greco - August 06, 2013

Bright Beginnings of Rockland, Inc., an accredited preschool program in Rockland County, recently opened a second location in Pomona. The new preschool and day care location in Pomona offers the same great education as the New City location.
---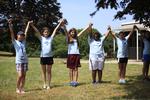 Kent Prep Course Teaches Time Management Skills
by Alex Greco - July 22, 2013

With the new common core standards in NYC schools, children are assigned more homework. To keep students on schedule, Kent Prep now offers a time management and homework course for children in New York City. Kent Prep, and academic enrichment school in Bayside, also offers SAT, SSAT, and Gifted & Talented exam prep and summer academic enrichment.
---
Lego STEM Learning and Birthday Parties in Syosset
by Alex Greco - June 25, 2013

Hands-on STEM academic enrichment program Bricks 4 Kidz recently opened its Syosset location. The Lego-based program offers after-school STEM education classes, Lego day camps, field trips, and Lego-themed birthday parties.
---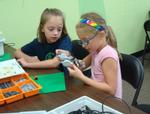 STEM Birthday Parties that Come to You
by Alex Greco - June 25, 2013

Engineering for Kids, a traveling STEM education program that visits schools and summer camps, now offers its programs in Nassau County, as well as Manhattan, Queens, and Westchester County. The hands-on STEM academic enrichment program also offers robotics, rocket building, and Levitron birthday parties.
---
---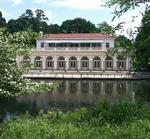 Family Outing: Brooklyn's Prospect Park
by Alex Greco - May 24, 2010

Families looking for some outdoor activity in Brooklyn are sure to find something that interests them in Prospect Park. Spanning 585 acres, the park is situated between many popular neighborhoods and attractions and has something to offer everyone, from picnics to carousel rides to sea lion shows.
---