Beth Feldman lives in New Rochelle with her husband, Darin, and two kids, Rebecca and Dylan. By day, she's a network television executive and in her non-existent spare time, she's co-founder of Role Mommy, an online coffee klatch and emerging lifestyle brand for today's busy moms . She is also co-author of the new book 'Peeing In Peace: Tales & Tips for Type A Moms', which offers an unconventional look at the work/life balance through the eyes of two television insiders living life in the entertainment carpool lane. Beth is also a frequent contributor to WESTCHESTER and BIG APPLE PARENT.
Email Beth Feldman
---
---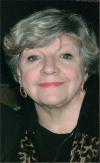 Making a U-Turn on Marriage and Motherhood
by Beth Feldman - October 31, 2006

Sometimes, divorce can be the perfect catalyst for reinvention. For Nyack native, Terry Martin Hekker, an unexpected split after 40 years of marriage led her to face her fears, find a new path, and change her philosophy about working motherhood.
---
Rye Teen Walks for Celiac
by Beth Feldman - September 23, 2006

Colin Leslie, a 14-year-old from Rye, is a teenager on a mission — to educate as many people as he can about the harmful effects of celiac disease.
---
PAVE-ing the Way to Stardom in New Rochelle
by Beth Feldman - May 21, 2004

Shanice is a shy fourth grader who stutters when she gets nervous. But put Shanice in front of an audience and give her a song to belt out, and you'd never know she had any trouble.
---
THE HOMESCHOOLING EXPERIENCE Three Westchester Families Share Their Stories
by Beth Feldman - December 21, 2001

It is the high standards of education and reputation of our public schools that bring many families to Westchester, and most of our neighbors' children attend school with our own. There are those who opt, for a variety of reasons, to send their children to one of the excellent private schools in the county. But what of the approximately 200 children currently being homeschooled in Westchester? What is it that led their families to choose this interesting alternative to the traditional classroom environment?
---
Stompin' in Scarsdale
by Beth Feldman - December 21, 2001

If you're concerned that your child may be too young to make it through an expensive Broadway show or the annual Radio City Christmas extravaganza, then pay a visit this holiday season to the Bendheim, an intimate, family-friendly theater for adults and children of all ages.
---