---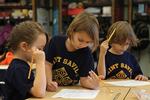 Diocese of Rockville Centre Schools Embrace Innovation
by Charles Beacham - January 06, 2014

The Diocese of Rockville Centre is taking steps to raise its Long Island Catholic schools to new heights. The schools now integrate technology in curriculum, offer more extracurricular activities in leadership, and teachers have been prepared for the common core standards.
---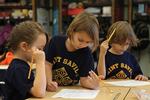 Brooklyn and Queens Catholic Schools Embrace Innovation
by Charles Beacham - December 20, 2013

Despite a number of Catholic schools shutting down across the nation, The Roman Catholic Diocese of Brooklyn is taking steps to innovate its schools to keep Catholic schools in Brooklyn and Queens open.
---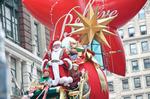 11 Fun Things to Do with Kids in Manhattan this November
by Charles Beacham - November 01, 2013

Our list of fun and low-cost things to do with kids in Manhattan this November includes the Macy's Thanksgiving Day Parade and balloon inflation, a new space show at the American Museum of Natural History, Thanksgivukkah events throughout NYC, and more.
---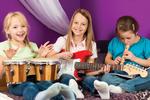 Camp Countdown: Watch and Learn
by Charles Beacham - October 25, 2013

Parents make the most of summer camp by having kids teach family members what they learned at camp during weekly family activities.
---
---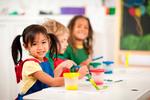 Park Slope Preschool Focuses on Art and Academics
by Charles Beacham - September 16, 2013

Mozarts and Einsteins is an art-focused preschool in Park Slope. In addition to the regular core subjects of reading, writing, math, science, and Spanish, an emphasis is placed on visual and performing arts.
---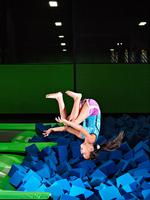 Bounce! Trampoline Sports Opens Syosset Location
by Charles Beacham - September 16, 2013

Bounce! Trampoline Sports recently opened its Syosset location. The indoor trampoline center on Long Island offers birthday parties, trampoline fitness classes, and open bounce time.
---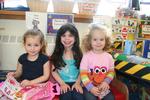 Temple Sholom Teaches Tots to Write Without Tears
by Charles Beacham - September 10, 2013

The Selma Maisel Nursery School of Temple Sholom, a Jewish nursery school in Greenwich, is implementing the Handwriting Without Tears learn-to-write program for its students this year. The nursery school also features a hands-on, creative curriculum.
---