Colleen D. Multari, LMSW, is director of early learning at The Early Years Institute in Plainview, NY. The Early Years Institute educates parents, professionals, and the public about the importance of children's early years on their development, bringing together community leaders to make bold investments in young children to give them the best start in life. Visit them at eyi.org.
Email Colleen D. Multari, LMSW
---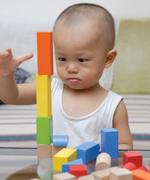 The Benefits of Open-Ended Toys for Kids
by Colleen D. Multari, LMSW - December 04, 2012

This holiday season when shopping for toys and gifts, consider open-ended toys like blocks that foster play and spark imagination versus toys that only offer direct play in order to help benefit children's development.
---
---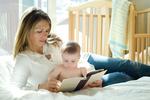 4 Proven Benefits of Reading Out Loud to Your Baby
by Colleen D. Multari, LMSW - October 02, 2012

If you think reading out loud to your wee one is just a way to bond, think again. A local expert details four proven and long-lasting benefits of reading aloud to babies.
---