Dana Klosner-Wehner is a Long Islander who enjoys writing about parenting issues. Her topics are quelled from her own experiences in raising two kids. She has been a freelance writer since her son was born. Her features have appeared in The Washington Post, The Baltimore Sun, Maryland Life Magazine, Long Island Parent, Salute, and Family Magazines. She also wrote an episode of "Me & Mrs. C.," an NBC sitcom.
---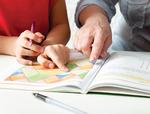 Three Tips to Help Your Child With Homework
by Dana Klosner-Wehner - September 24, 2014

Getting your child to do their homework can sometimes be a challenge. Here are three tips to help your child with their homework, including setting an after-school routine and designating a homework area.
---
Helping Your Tween Transition to and Navigate Middle School
by Dana Klosner-Wehner - August 25, 2014

When transitioning from elementary school to middle school, there are many mores your tween will have to adjust to—more teachers, more homework, more activities. As more responsibility shifts to your child, here are some tips to help him or her navigate middle school.
---
Sledding Safety: How to Choose the Best Sled and Avoid Injury
by Dana Klosner-Wehner - March 19, 2014

Sledding is a fun winter activity, but it's responsible for tens of thousands of trips to the emergency room every year. Here are tips on how to choose the safest sled for your child, avoid sledding injuries, and treat injuries when accidents happen.
---
Helping Your Kids Deal with Disappointment
by Dana Klosner-Wehner - October 28, 2013

When your child doesn't make the game winning goal or ace his test, he may feel disappointed. Here's how you can help your children deal with disappointments in a healthy way, including helping them calm down, acknowledge and validate the child's feelings, and help them work hard to achieve their goals.
---
Master Carver Thomas Olton on Carving Pumpkins with Kids
by Dana Klosner-Wehner - October 21, 2014

Master pumpkin carver Thomas Olton, creative director of the annual Rise of the Jack O' Lanterns at Old Westbury Gardens on Long Island, gives tips on how to carve pumpkins with your kids in a fun, safe, and easy way.
---
On the Move
by Dana Klosner-Wehner - February 10, 2012

From suburbs to city, west coast to east, or just one neighborhood over, packing your family up and making a home somewhere new is daunting. Follow our tips to make the transition easier for you and your kids.
---
Advice For Moms: How To Maintain Your Friendships
by Dana Klosner-Wehner - August 04, 2011

Although it can be all too easy to identify only as "mom" after having a child, it's equally important to make time for the pre-pregancy you. Check out these helpful tips for sustaining a healthy social life with your single friends and fellow moms post-baby.
---