---
The Company We Keep
by Dr. Susan Bartell - November 20, 2013

Think twice before skipping over Uncle Charlie or your occasionally annoying neighbor when doling out party invites. Dr. Susan Bartell, a noted child psychologist, reminds us that this holiday season, we should give our children and ourselves the gift of really forgiving others their faults.
---
Raising Our Kids: 'I'm Bored'
by Dr. Susan Bartell - October 28, 2013

The back-to-school hype has died down, the holidays aren't yet here, and your kid is hardly enthused. What's a parent to do? An award-winning child psychologist weighs in on between-seasons boredom.
---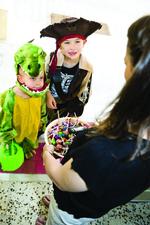 Maybe Just a Treat
by Dr. Susan Bartell - September 26, 2013

Halloween tricks can be fun for adults, but unless parents teach appreciation and empathy, their kids might not understand the spirit of the season's trickery. Dr. Susan Bartell provides tips to remind children how to be gracious and focus on the holiday's treats.
---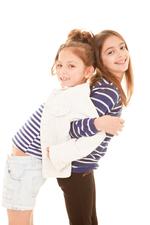 Best Friends Forever
by Dr. Susan Bartell - August 27, 2013

How is it possible your child could have developed such an intense friendship so quickly, you wonder—and will it even last? A child psychologist and award-winning author addresses the keys to a best friendship and how to talk to your kids when their friendships dwindle.
---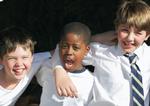 How to Help Your Child's Anxiety About the New School Year
by Dr. Susan Bartell - July 26, 2013

Another school year is around the corner and many kids, even the popular ones who seem secure, begin to feel anxious about a new beginning, entering a new grade, meeting new teachers, and even reuniting with old friends.
---
---
---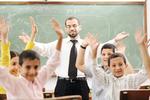 Thank Your Child's Educator During Teacher Appreciation Week
by Dr. Susan Bartell - April 22, 2013

During Teacher Appreciation Week in May, show your child's educator he or she is appreciated and also teach your child the importance of showing gratitude and appreciation to people who care about them.
---
---
---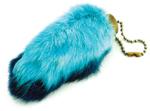 Are You Superstitious?
by Dr. Susan Bartell - December 17, 2012

Though superstitions can be fun, remember to teach your child that a lucky charm will not be a quick solution to everything.
---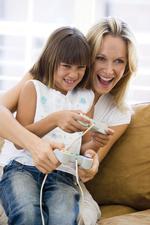 Resolutions Revisited
by Dr. Susan Bartell - November 20, 2012

Set realistic New Year's resolutions this year keeping in mind your role as a parent and a wife or husband.
---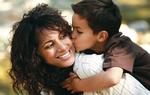 In the Spirit: A Month of Reflection and Appreciation
by Dr. Susan Bartell - October 25, 2012

November—the beginning of the holiday season and the almost-end of the year—is, for one Long Island mom, a month of appreciation, and a time to reflect on what she has learned from her family and children.
---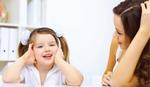 How to Find the Right Kind of Help for Your Struggling Child
by Dr. Susan Bartell - September 24, 2012

When you see your child struggling socially or academically in school, it is important to seek out the right kind of guidance. A local child psychologist offers how to find plan road map to success for your child.
---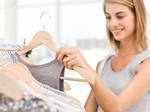 Shopping for Independence
by Dr. Susan Bartell - August 21, 2012

When Dr. Susan Bartell's daughter went shopping for a graduation dress with a school friend and purchased a dress for the occasion, it wouldn't have been one of Dr. Bartell's first choices for a graduation dress. She takes this life experience to teach her daughter an important lesson on becoming more independent.
---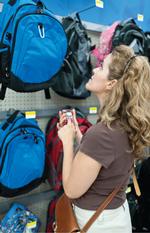 Stress-Free Back-to-School Shopping
by Dr. Susan Bartell - July 27, 2012

It's back-to-school season again, which means it is time to go shopping for school supplies. You bought your kids new crayons last year and they're perfectly fine to use again this year, but does your child try to bargain with you? Make shopping for school supplies easier for you both with five quick tips.
---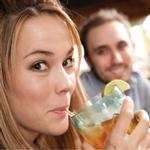 Whose Summer Is It, Anyway?
by Dr. Susan Bartell - June 19, 2012

With the kids out of school for the summer, parents may find it difficult to find ways to fill their free time while also remembering that summer days are for parents too. Here are five tips to help parents reclaim the summer and enjoy it as much as the kids do.
---

3 Tips to Make Sure Kids Don't Waste Away the Summer
by Dr. Susan Bartell - May 17, 2012

With long summer days ahead, there are loads of hours to fill with your kids. Here are three tips to ensure your kids relax, but also maintain a well-balanced and structured schedule for a healthy lifestyle.
---

Graduation Can Mean Goodbye
by Dr. Susan Bartell - April 17, 2012

A local expert—and mom of two who are moving up in school this year—shares her wisdom on how to make this milestone an easier transition for your own child.
---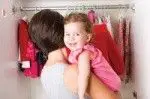 3 Spring Cleaning Tips that Will Help Reduce Your Stress
by Dr. Susan Bartell - March 22, 2012

Shake off the winter dust and you'll be happier and less stressed, too. Dr. Susan Bartell shares three simple spring cleaning tips that will help you reduce your stress level while also showing your kids the benefits of being organized.
---
---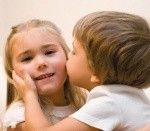 Have a Heart
by Dr. Susan Bartell - January 27, 2012

Having a healthy heart is so much more than cute cards and physical fitness. It is also about 'having heart,' which means feeling and expressing love for others and for oneself.
---
---

Teaching Your Kids to Live in the Moment
by Dr. Susan Bartell - August 11, 2011

Summer fun doesn't have to end when the back-to-school ads come on TV. According to Dr. Susan Bartell, an NYC-area child psychologist, too much back-to-school planning in August can make kids feel rushed into the next season, even before the current one is over. Teach your kids to live in the moment with these helpful tips.
---
3 Summer Activities that Teach Kids Patience and Perseverance
by Dr. Susan Bartell - July 11, 2011

Building sandcastles, learning to swim, and playing outside are more than fun summer pastimes. According to Dr. Susan Bartell, an NYC-area child psychologist, these activities help teach kids life skills like patience, perseverance, focus, and determination, which they'll call on later in life. With your encouragement, your child's summer fun can lead to character development.
---
| | |
| --- | --- |
| Articles Found: 57 | Result Page: ( 1 2 3) Next » |