Eleni Skoutakis attends American University in Washington, D.C. She is from Paramus, New Jersey.
Email Eleni Skoutakis
---
Teaching Children With Special Needs How To Swim
by Eleni Skoutakis - October 03, 2014

Water safety is crucial for all children, especially those with special needs, as drowning is the leading cause of death after a person with autism wanders from safety. We've gathered helpful information and tips to help children with special needs learn to swim and achieve safety and independence in the water.
---
---
Technology Education Center Opens in Westport
by Eleni Skoutakis - July 22, 2014

CompuChild, a STEM education facility in Fairfield County, offers STEM classes for kids in Westport. Kids can learn to build robots and other machines.
---
Long Island City Welcomes the NY Kids Club
by Eleni Skoutakis - July 21, 2014

NY Kids Club, an early childhood educational and recreational program provider, recently opened its Long Island City location. The club offers preschool classes and early childhood enrichment classes.
---
---
---
---
---
2014 Free Summer Meals Program Kicks Off in New York City
by Eleni Skoutakis - June 26, 2014

The No Kid Hungry Campaign, NYC Department of Education, and the NBA teamed up to kick off the 2014 Free Summer Meals program in NYC, which provides millions of free meals to kids and teens during summer school vacation.
---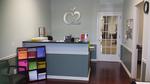 C2Education Opens Tutoring Center in Stony Brook
by Eleni Skoutakis - June 24, 2014

National K to 12 education center C2Education recently opened in Stony Brook. The tutoring and test prep center offers academic help to students on Long Island, as well as helps students with college application essays.
---
Sky Zone Offers Programs for Toddlers, Those with Special Needs
by Eleni Skoutakis - June 24, 2014

Sky Zone Indoor Trampoline Center in Deer Park now offers two special jump times: a sensory jump time for children with special needs and a toddler jump time. During both times, the facility is closed to others to provide a safe jumping environment.
---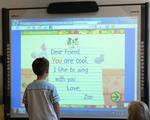 Tutor Time Set to Open New Location in Melville
by Eleni Skoutakis - June 24, 2014

Tutor Time, a nationwide child care and learning center, plans to open its Melville location later this month. The early childhood learning center offers infant and toddler care, as well as preschool, before- and after-school, and weekly music programs.
---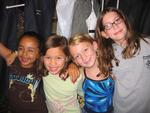 Modeling Camp NYC Launches Program for Younger Girls
by Eleni Skoutakis - June 24, 2014

Modeling Camp, a nationwide camp that teaches girls about the modeling and fashion industries, recently launched a program for younger girls, ages 8-11. The day camp in New York City runs for four days.
---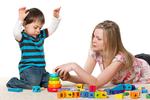 Sterling Care Launches Nanny Placement Program
by Eleni Skoutakis - June 10, 2014

Sterling Care, a Greenwich family services company, recently added its nanny placement service to help families find an in-home child care provider. Sterling Care also offers training in topics such as CPR and first aid training and organization.
---
---