---
---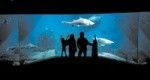 Day Trips - Norwalk in Fairfield County
by Gwen Baker - May 22, 2009

Today, Norwalk plays host to the history buffs, nature-lovers, and kids of all ages who love to explore, experience, and enjoy. Norwalk also boasts a hip and exciting downtown with unique and chic shops, and gourmet as well as kid-friendly, top-rated restaurants where world-renowned chefs work their culinary magic.
---
---
---
---
---
---
---
---
Thanksgiving Pie
by Gwen Baker - November 07, 2008

The Conservative Synagogue of Westport, Weston and Wilton, in cooperation with the Interfaith Housing Association (IHA), continues its annual Thanksgiving tradition of Share the Pie.
---
---
Raising Twins
by Gwen Baker - October 16, 2008

Christina Boyle and Cathleen Stahl offer their advice and anecdotes as moms of multiples to help other parents manage.
---
Joining A Sports League:Five questions every parent should ask
by Gwen Baker - April 21, 2004

A growing number of parents are doing their homework these days when it comes to choosing sports programs for their children – and with good reason. The word is out that making the wrong choice can be the difference between a memorable, fun-filled season for a child and one that deflates their confidence and smothers their self-esteem. So, before you plunk down cash for that colorful uniform and put your summer vacation plans on hold for those can't-be-missed playoff games, experts warn that it has become increasingly important that parents take the time to inspect the program as carefully as they would a daycare center before signing their child up to play.
---