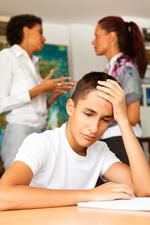 Helping Challenged Kids Go Back To School
by Harold S. Koplewicz, M.D. - August 22, 2012

How can you help your child with a psychiatric or learning disability deal with going back to school? Model confidence, create structure, and get to know the new teacher. Our expert offers six things to keep in mind as the academic year kicks into swing.