---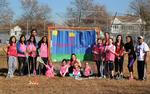 Queens of Lacrosse Empowers Girls Through Lax
by Kaitlyn Healy - January 13, 2015

Queens of Lacrosse is the only all-girls lax program in the borough of Queens, NYC. The program was started by a local dad who was searching for lacrosse programs in Queens for his two young daughters.
---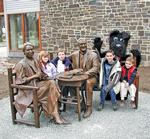 Meet the Roosevelts at Historic Hyde Park
by Kaitlyn Healy - October 30, 2014

Use this as your family's guide when visiting Historic Hyde Park, where you'll find a healthy dose of American history starring former President Franklin D. Roosevelt and his wife Eleanor.
---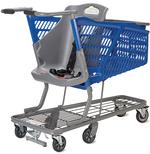 Caroline's Carts Make It Easier to Shop with a Child with Special Needs
by Kaitlyn Healy - October 03, 2014

Grocery shopping with kids can be a challenge, and even more so if your child has special needs. But Caroline's Carts, which have expanded to more than 250 stores, are making the supermarket easier for parents with special kids. Find out how to get Caroline's Carts in your local supermarket.
---
How to Be an Effective Disciplinarian to Your Child with ADHD
by Kaitlyn Healy - September 30, 2014

All children test the limits to which they can push their parents. Children with ADD/ADHD are more prone to challenging behavior. We spoke with behavior specialist Lisa Navarra, who works with parents of children with ADD and ADHD to help them set limits and manage challenging behavior.
---
---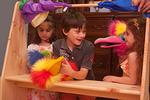 Language Immersion Program to Open in Greenwich
by Kaitlyn Healy - August 19, 2014

Rainbow of Languages, a language immersion program based in Greenwich, is set to being its fall session in September. The language lessons include Spanish, Mandarin, French, Russian, Hebrew, and ESL.
---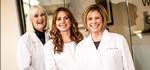 Suffern's Women's Wellness Group Opens in Airmont
by Kaitlyn Healy - August 11, 2014

Suffern's Women's Wellness Group, which recently opened in Airmont, offers internal medicine, nutrition counseling, and breast-feeding counseling to women in Rockland County.
---
Billy Beez Offers Date Night Drop-Off Program
by Kaitlyn Healy - August 11, 2014

Billy Beez, a Rockland County indoor play space, is now offering its Date Night drop-off program on Friday and Saturday nights. The facility will also offer an after-school program this fall and a soccer program for kids ages 3-6.
---
M.E. Smiles Dental Hosts American Girl Doll Event
by Kaitlyn Healy - August 11, 2014

M.E. Smiles Dental and Erica Fish, D.D.S., is scheduled to host a Take Your American Girl Doll to the Dentist event this fall. The goal of the event is to teach proper dental hygiene techniques for good oral health and to reduce kids' anxiety about visiting the dentist.
---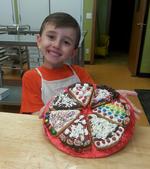 Celebrations in the Kitchen Offers Pizza Parties
by Kaitlyn Healy - July 30, 2014

Celebrations in the Kitchen, a birthday party location in Hicksville that offers cooking birthday parties, now offers make-your-own-pizza parties for boys and girls.
---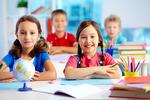 JEI Education Center Opens in Lynbrook-Hewlett Location
by Kaitlyn Healy - July 28, 2014

JEI Learning Center Lynbrook-Hewlett recently opened in Lynbrook. The supplemental education services provider offers math, reading, and writing tutors in Nassau County to help children where they struggle most in those subjects. The center provides each student an individualized lesson plan.
---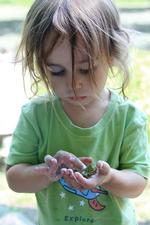 Democratic School to Partner with Science Program
by Kaitlyn Healy - July 28, 2014

Pono, an outdoor learning, democratic preschool in Harlem, is partnering with Storefront Science's owner to create a curriculum that is nature- and science-focused.
---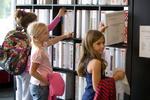 Bayside Mathnasium Now Offers Friday Hours
by Kaitlyn Healy - July 21, 2014

Mathnasium, a math-only learning center, recently began offering Friday hours, as well as summer hours through August. The math tutors in Queens utilizes the Mathnasium Method to help students catch up, keep up, and get ahead in math.
---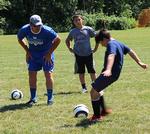 Rockland Soccer Academy to Offer Lessons in New City
by Kaitlyn Healy - July 15, 2014

Rockland Soccer Academy, a soccer program for young children, plans to offer fall soccer programs for children ages 3 through third grade in New City. The soccer program is lead by head coach Mike Girling.
---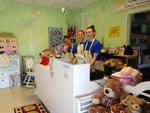 The Sunshine Gallery Retail and Consignment Store Opens in Nanuet
by Kaitlyn Healy - July 14, 2014

A retail and consignment store, The Sunshine Gallery opened in Nanuet in May. The store offers kids clothing, furniture, toys, shoes, and strollers, as well as maternity clothing. Owner Colleen Vanderhoef, a teacher at the Rockland Center for the Arts, also offers kids' art classes at the store.
---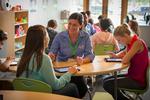 Sylvan Learning Center Presents Back-to-School Program
by Kaitlyn Healy - July 14, 2014

The Bronxville location of Sylvan Learning Center is offering a special back-to-school program for middle and high school students to learn study and time management skills for the upcoming school year.
---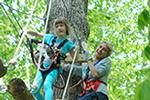 Ariel Forest Ropes Park Opens on Long Island
by Kaitlyn Healy - June 24, 2014

The Adventure Park at Long Island, an aerial zip lining and ropes course in the trees, recently opened in Wheatley Heights. The course has options for children and adults, from beginner to expert climber.
---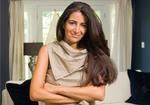 Suburban Jungle Realty Group Presents Summer in the Suburbs
by Kaitlyn Healy - June 24, 2014

Suburban Jungle Realty Group, a real estate agency in Manhattan that helps families in the city move to the suburbs, recently began offering Summer in the Suburb tours in the New York metro area. The tours show families what a particular town is like before they buy a house in the suburbs.
---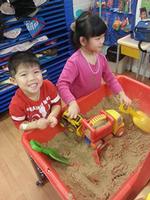 AppleTree Day Care Expands It's Leaning Center
by Kaitlyn Healy - June 18, 2014

AppleTree Day Care Center, located in Bayside, recently expanded it's learning center to include two more classrooms to accommodate a larger number of children.
---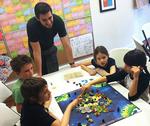 Kids Re-Design Board Games in After-School Program
by Kaitlyn Healy - June 16, 2014

Brooklyn Game Lab, a facility where kids can play board games, recently opened and is now offering an after-school board game program for kids in Brooklyn. The Park Slope after-school program has kids re-design popular board games to create a new game.
---
Summer Camp Offered for Budding Jazz Musicians
by Kaitlyn Healy - June 10, 2014

Westchester-based arts council RiverArts will offer a jazz day camp for kids in Dobbs Ferry this summer. The day camp for musicians will include private lessons, listening classes, and performances.
---
---