---
PM Pediatrics Opens North Babylon Location
by Kara Faulk - March 28, 2013

Children's health care provider, PM Pediatrics, now has a location in North Babylon. The facility uses equipment and medical supplies that are designed for children of all ages and sizes and is open 365 days a year. The pediatric medical center in North Babylon treats an array of illnesses and injuries in a kid-friendly facility.
---
Westchester Camp Caters to Gluten Intolerant Campers
by Kara Faulk - February 19, 2013

Camp Eagle Hill, a sleepaway camp for children located in Elizaville, NY, recently introduced its gluten-free kitchen. The new kitchen, which serves all the same foods as the regular kitchen only gluten-free, was implemented to keep campers from feeling separated.
---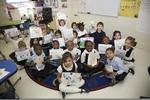 Harlem Hebrew Language Academy Hires Founding Head of School
by Kara Faulk - January 29, 2013

Harlem Hebrew Charter School, a school where lessons are taught in Hebrew and English, received its charter in June and is set to open this fall. The Upper Manhattan bilingual school's next step was to hire a founding head of school, and Robin Natman was recently appointed to the position.
---
Earthplace and Camp Mahackeno Team Up for Summer Camp
by Kara Faulk - January 29, 2013

Earthplace The Nature Discovery Center is partnering with the Westport Weston Family Y to offer a summer day camp for kids in Fairfield County at Earthplace's 62-acre wildlife sanctuary in Westport.
---
Oasis Day Camp Expands into Brooklyn Bridge Park
by Kara Faulk - January 21, 2013

Oasis Day Camp added Brooklyn Bridge Park to its list of summer camp locations for the summer of 2013. Outdoor events will take place in the park, while rainy day and indoor activities will be held at St. Francis College.
---
Eco-Friendly Early Childhood Center Opens in Fresh Meadows
by Kara Faulk - January 21, 2013

CosmoKidz Preschool and Daycare Center, recently opened in Fresh Meadows, prepares children for upper-level education in an eco-friendly facility. The center also offers foreign language lessons, summer camps, and Gifted & Talented prep.
---
On-the-Go Spa Parties Business Opens Storefront
by Kara Faulk - January 21, 2013

Ritzy Glitzy Girlz Club, known for their traveling spa birthday parties for girls throughout NYC and Long Island, will open a storefront in New Hyde Park. While it will still offer spa parties in your home for girls ages 4-14, the store will offer services for girls of all ages.
---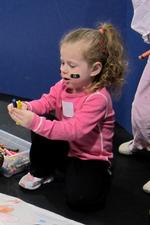 Manhattan's Toddlers Can Now Go Gaga for Gaga
by Kara Faulk - December 28, 2012

The Gaga Center, Manhattan's only location dedicated to the game of gaga, has added Tot Gaga, a class where toddlers can learn to play gaga, to its schedule of gaga classes for kids. The Upper East Side location also offers party packages for a gaga filled birthday.
---
Long Island Healthy-Living Club Adds Classes for Girls With Special Needs
by Kara Faulk - December 27, 2012

Oh My Girls!, a healthy lifestyle club for girls on Long Island, recently added classes for girls with special needs to their offerings. OMG! offers cooking and fitness classes, as well as a health club that teaches girls to make healthy choices in a safe, parent-free, after-school environment.
---
---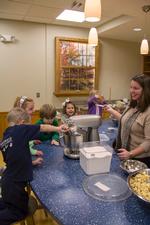 Independent Day School Renovates Its Ridgefield Location
by Kara Faulk - December 17, 2012

Landmark Preschool, an affiliate of Ridgefield Academy, recently opened its renovated facility, which includes a kitchen, a multipurpose room, a performance space, and more spacious classrooms. The preschool, located in Ridgefield, also has a gardening center and an art space.
---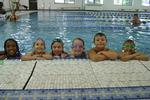 Sarah Lawrence College Campus Hosts New Summer Camp
by Kara Faulk - December 10, 2012

Rush Day Camp, a summer camp for children in Westchester, will be offered in week-long sessions on the Sarah Lawrence College campus from June 24-Aug. 16. With flexible scheduling for parents and two program lengths to choose from, Rush Day Camp makes fitting camp into a busy summer schedule easy.
---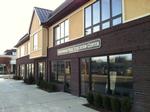 Updated Eastchester Center Enhances Students' Musical Opportunity
by Kara Faulk - December 10, 2012

Crestwood Music Education Center, a school that offers music classes for children in Eastchester, recently expanded and renovated its education, concert, and showcase center to cater the more than 800 enrolled students. The music school seeks to accommodate all children who wish to study music.
---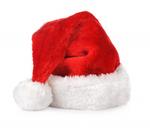 The Top 10 Best Places To Meet Santa In Manhattan
by Kara Faulk - November 29, 2012

Have your kids been waiting all year to sit on Santa's lap? It's finally the holiday season and now is the time to take your kids to meet Santa. Lucky for parents, there are many options to meet Santa all around Manhattan. We've put together the top 10 places to meet Santa in Manhattan this December.
---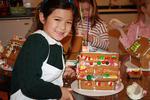 Taste Buds Kiosk and Creation Station Opens in FAO Schwarz
by Kara Faulk - November 26, 2012

Taste Buds Kitchen, a company that offers cooking classes for children in Manhattan, now has a creation station and retail kiosk located in FAO Schwarz. Children can decorate their own cupcakes at the creation station, and the retail kiosk has all the cooking tools and supplies kids could need in the kitchen, from aprons and potholders to measuring cups and rolling pins.
---
Remodeled Child-Care Center Allows for Caregiver Involvement
by Kara Faulk - November 20, 2012

With a recently remodeled play center, Who's on First offers a variety of classes including yoga, art, music, Spanish, and Mandarin for children. The child-care center in Carroll Gardens strives to enhance self-esteem and problem solving skills.
---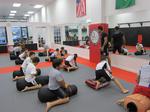 New Mixed Martial Arts Programs for Children in Queens
by Kara Faulk - November 20, 2012

East Coast United Queens Academy of Brazilian Jiu-Jitsu and Mixed Martial Arts, a new mixed martial arts center in College Point, offers mixed martial arts classes for children in Queens, and all lessons are taught by black-belt level instructors. The center also offers mixed martial arts classes for women.
---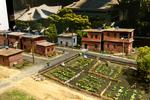 American Museum of Natural History Presents Our Global Kitchen Exhibition
by Kara Faulk - November 17, 2012

How do you talk to your kids about food, and all the complicated things that go along with it? The American Museum of Natural History, a great museum for kids in Manhattan, has a new exhibition called Our Global Kitchen that will help you talk about food, history, and tradition with your kids.
---
Saving 600 Smiles
by Kara Faulk - November 16, 2012

Dentists and dental hygeenists of Rockland Pediatric Dental in New City partnered with Ecuadent and traveled to Ecuador to provide dental care to more than 600 needy children.
---
Mamaroneck Social Skills Center Adds Preschool, Teen Classes
by Kara Faulk - November 15, 2012

Sociable Kidz, a center that offers socialization classes in Mamaroneck, now teaches preschoolers and teenagers social skills necessary to be successful adults. Preschoolers learn good sportsmanship and how to develop conversation and listening skills. Teenagers learn to take a stand against bullying and how to deal with stress related to school.
---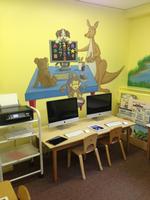 Growing Tree Nursery School Revamps Computer Center
by Kara Faulk - October 24, 2012

Growing Tree Nursery School recently updated its computer center with new Apple computers, iPads, and the most advanced programs and media materials Apple has to offer. Children are able to use the new computer center at least three times per week.
---
---
Mill Basin Dance Studio Opens for All Ages and Skill Levels
by Kara Faulk - October 22, 2012

When Nicole Ventura opened her Mill Basin dance studio, The Dance House of Brooklyn, in September, she brought families a new opportunity for fitness fun. With classes for all skill levels and ages, The Dance House of Brooklyn invites parents to experience dance with their children.
---
Evergreen Family Dental Care Welcomes New Dentist
by Kara Faulk - October 15, 2012

Evergreen Family Dental Care, located in Ridgefield, welcomed Harinder Sandhu, D.D.S., to the practice in July. Dr. Sandhu offers Invisalign, Six Month Smile, and ZOOM teeth whitening, among other services, as well as convenient office hours.
---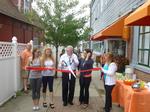 New Well-Fitness Boutique Helps Empower Women
by Kara Faulk - October 15, 2012

Benay Rubin made her 17-year long dream a reality when she opened the doors to SHE3 Well-Fitness Boutique in Fairfield. Rubin empowers women to make a healthy lifestyle change through physical fitness and clean, holistic eating habits.
---
| | |
| --- | --- |
| Articles Found: 29 | Result Page: ( 1 2) Next » |