---
---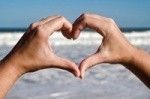 Are You a Love Optimist?
by Laurie Puhn - April 19, 2012

Having the right perspective helps in all areas of your life, including your relationship. Research shows that couples who remain together for a lifetime have the ability to highlight the positives of their relationship and downplay the negatives.
---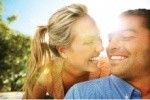 5 Ways to Say 'I Love You' in 30 Seconds or Less
by Laurie Puhn - March 21, 2012

Let the new season heat up your life in more ways than one. Relationship expert Laurie Puhn doles out five easy ways to show your partner you love her or him in 30 seconds or less.
---
The Importance of Liking—Really Liking—Your Partner
by Laurie Puhn - February 02, 2012

Our relationship columnist, Laurie Puhn, shares why it's important to like--really like--your partner, noting that many people are nicer to strangers than they are to their spouses.
---
Keeping the Romance Alive
by Laurie Puhn - January 20, 2012

Do you even remember what 'romance' is? Keep your romantic connection alive with this advice that's not schmaltzy, and that is realistic (schedules and kids be damned).
---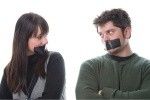 Zip Those Lips: How to Avoid Dumb Arguments
by Laurie Puhn - December 20, 2011

Smart people often have dumb arguments about unimportant things, says our relationship expert. She shares her tips for sidestepping them.
---
---
---

10 Habits of Happy Couples
by Laurie Puhn - August 05, 2011

Relationship expert Laurie Puhn, the author of "Fight Less, Love More," lists 10 tips for how to best mediate conflict as a couple.
---

How Takeout Saved My Marriage
by Laurie Puhn - July 13, 2011

Laurie Puhn, relationship expert and couples mediator, recalls how an outing to get Chinese food was the spark that changed her marriage for the better, and offers advice on how best to communicate with your spouse about dividing child care and household responsibilities.
---
---
---