Lindsay Roussin is a summer 2013 editorial intern with NYMetroParents, a division of Davler Media Group.
Email Lindsay Roussin
---
---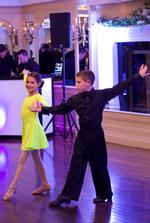 Two Dance Academies Merge to Create Junior Program
by Lindsay Roussin - November 25, 2013

Dance With Me USA and Rising Stars Dance merged to create Dance With Me Juniors. The dance program for children in Nassau County teaches a variety of styles including ballroom, hip-hop, and contemporary.
---
Paint Pottery for Unique Holiday Gifts
by Lindsay Roussin - November 18, 2013

A new Brooklyn paint-your-own pottery studio, Pottery and Glass Land, offers various pottery pieces for children and adults to paint, as well as glass fusion art. The birthday party location in Midwood also offers ladies' night out.
---
Tots Learn Basketball Skills at First Shot
by Lindsay Roussin - November 18, 2013

First Shot Basketball School now offers its Super Tots program for children ages 3-4 in Queens. The program teaches tots the basketball skills and coordination necessary for future participation in the sport.
---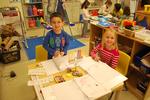 Registration Now Open for Temple Israel Pre-K
by Lindsay Roussin - November 18, 2013

Temple Israel Childhood Center is now accepting registrations for its new pre-K program. The Westport pre-K incorporates Jewish education and technology in the curriculum, as well as students working collaboratively.
---
---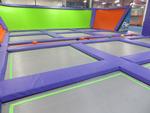 Jump to Get Fit at Ronkonkoma Facility
by Lindsay Roussin - October 29, 2013

Ronkonkoma's indoor trampoline center Air Trampoline Sports recently opened. The Long Island trampoline fitness center offers open jump, basketball, dodge ball, and birthday parties.
---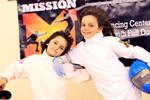 Elite Fencing Center Focuses on Fundamentals
by Lindsay Roussin - October 28, 2013

Mission Fencing Center, located in Rocky Point, offers fencing classes for children of all ages. The Long Island center's Squire fencing lessons focus on children ages 6-10 learning the fundamentals of fencing.
---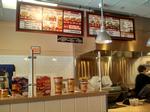 Family Nights at Old-Fashioned Burger Restaurant
by Lindsay Roussin - October 15, 2013

Old-fashioned burger restaurant Jake's Wayback Burgers, a family restaurant in Hartsdale, now offers family nights on Sundays. The Westchester County burger place serves fresh, high-quality burgers, made-to-order milkshakes, house-made potato chips, a kid's menu, and more.
---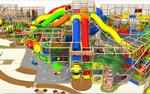 Family Play Space Opens at the Palisades Center
by Lindsay Roussin - October 15, 2013

Indoor family play space Billy Beeze will open in the Palisades Center this fall. The family activity center features large rainbow wave slides, over-sized trampolines, soccer, basketball, and dodgeball courts, and a climbing wall that is safe for all ages.
---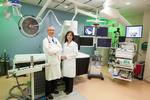 Montefiore Expands Gastroenterology and Nutrition Division
by Lindsay Roussin - October 15, 2013

The Children's Hospital at Montefiore, located in the Bronx, recently expanded its pediatric gastroenterology and nutrition department with a state-of-the-art pediatric endoscopy suite and its urology division with new staff and a hybrid lab.
---
Hauppauge Pediatrics Offers Prenatal Counseling Services
by Lindsay Roussin - August 26, 2013

Hauppauge Pediatrics began offering prenatal counseling services to expecting mothers in Suffolk County. The pediatrician office in Suffolk offers care to children, newborn through college age, as well as advice for mothers on natal care. Owner Trisha Tsay, M.D., will also meet with patients whenever the need arises.
---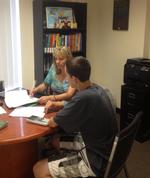 TEACH Consulting Now offers Tutoring in the Summer
by Lindsay Roussin - August 26, 2013

TEACH Consulting, a resource for children and parents in Nassau and Suffolk counties, now offers its tutoring services in the summer months. The center offers educational advocacy and tutoring services for children with special needs, as well as The Wilson Reading Program. All tutors are certified in general education and special education.
---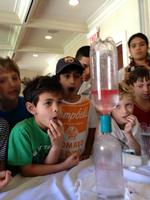 Manhattan's SciTech Kids Offers More Engineering Classes
by Lindsay Roussin - August 26, 2013

SciTech Kids, which offers after-school STEM programing for children in Manhattan, has extended its curriculum to offer more engineering-based classes. The classes for ages 3-12 cover themes including air and water, art and design, electronics, robots, and the human body. SciTech Kids also offers science birthday parties.
---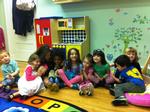 Rutgers Church Offers Afternoon Preschool Alternative
by Lindsay Roussin - August 26, 2013

Rutgers Church's Ready, Set, Go! preschool alternative program will be offered in the afternoons this fall. The program, for children ages 3-5, is a great supplement to other preschool programs children may already be enrolled in, according to program director Jennifer Moore. The program offers art, storytelling, dance, and gym activities, as well as special activity days.
---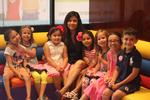 FasTracKids Offers Preschool Alternative in Rego Park
by Lindsay Roussin - August 19, 2013

FasTracKids in Rego Park now offers a preschool alternative. The preschool teaches students how to use technology and public speaking skills in academics. Students will also use multi-sensory skills to learn math, sciences, and public speaking. The preschool also offers daily cooking and reading activities, as well as hands-on and interactive projects and experiments. FasTracKids also offers a Gifted & Talented prep course.
---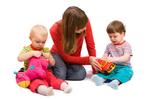 Greenwich-Based Service Matches Care Providers to Families
by Lindsay Roussin - August 19, 2013

Greenwich-based Sterline Care Home Staffing finds nannies, house cleaners, personal organizers, and elderly care for families. The application process ensures families are matched with a care provider based on the family's needs. Sterling Care Home Staffing also provides nanny training courses that teach first aid and early childhood education.
---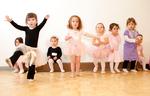 Kidville Opens Westport Location, Offers Preschool Alternative
by Lindsay Roussin - August 19, 2013

Kidville, which offers classes for toddlers and young children, is opening a location in Westport. Kidville offers dance, art, cooking, and music classes for kids, mommy and me classes, and a preschool alternative, Kidville University. Kidville also hosts all-inclusive birthday parties, as well as parenting seminars.
---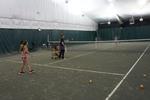 West Rock Indoor Offers Tennis Academy for Kids and Teens
by Lindsay Roussin - August 06, 2013

West Rock Indoor Sports and Entertainment Complex now offers Tennis Academy to help children ages 4-18 excel athletically in tennis. The sports and entertainment center also offers lacrosse and basketball summer camps, soccer, basketball, and fitness training, and birthday parties and bar/bat mitzvahs.
---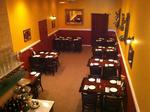 Basilico Pizzeria and Restaurant Offers Kids' Night
by Lindsay Roussin - August 06, 2013

Basilico Gourmet Pizzeria and Restaurant offers classic Italian dishes and pizza including gluten-free pasta and pizza dough, in a family-friendly environment. The family dining restaurant, which uses fresh, high-quality ingredients, in Pomona now offers a Kids' Night on Tuesdays where kids eat for free with the purchase of an adult entrée. The restaurant also offers delivery, take-out, and catering services.
---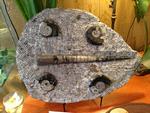 Jungle Bob's Reptile World Opens Fossil Gift Shop
by Lindsay Roussin - July 29, 2013

Jungle Bob's Reptile World, a large reptile pet store recently opened Jungle Bob's Fossil Store. The store offers a variety of fossil gifts of various prices, including many gifts under $10.
---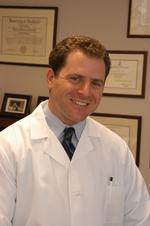 Park Avenue Fertility Opens Norwalk Satellite Office
by Lindsay Roussin - July 22, 2013

Park Avenue Fertility and Reproductive Medicine recently opened a satellite office in Norwalk. The new location offers many services including in vitro fertilization and egg donation. The new office in Norwalk was opened for convenience for patients who live in Southern Fairfield County.
---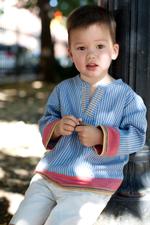 African-Inspired Kalulu Kids Clothing Made, Sold Locally
by Lindsay Roussin - July 22, 2013

Kalulu Kids, an African-inspired kids clothing line that is made of Kikoy fabric, is now sold in two Brooklyn locations. The high quality kids' clothing is made in NYC, and the company is partnered with a nonprofit that builds schools in Zambia.
---
Bennett Academy's Students Star in Online Talk Show
by Lindsay Roussin - July 15, 2013

Bennett Academy, a performing arts school in New Rochelle, now offers online music classes via Skype, in addition to its music, theater, and film classes at the Westchester County location. It's students now also star in an online talk show for kids—The Odella Williams Show.
---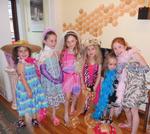 BeeAlive Bee Spa Now Offers Spa and Tea Party for Girls
by Lindsay Roussin - July 15, 2013

BeeAlive Bee Spa and Retail Store, located in Nyack, now offers its Queen Bee Tea and Spa parties for girls. The spa birthday party includes facials using the stores BeeAlive spa products and manicures, and girls dress up before the tea party begins.
---
| | |
| --- | --- |
| Articles Found: 26 | Result Page: ( 1 2) Next » |