Lindsay Roussin is a summer 2013 editorial intern with NYMetroParents, a division of Davler Media Group.
Email Lindsay Roussin
---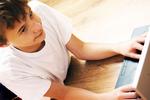 Poetry, Playwright, Drama Camps Now Offered in Brooklyn
by Lindsay Roussin - May 16, 2014

Choice Scholars, a preschool in Crown Heights, now offers three creative summer camp options for children in Brooklyn: a playwright summer camp, a poetry summer camp, and a drama summer camp.
---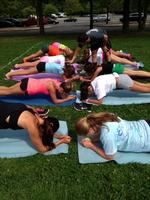 Port Chester Fitness Studio Launches Children's Program
by Lindsay Roussin - May 12, 2014

A Port Chester fitness studio for tweens and teens, Momentum Classroom now offers a kid's fitness program for ages 2-7. The fitness studio aims to make exercising fun for Westchester kids, tweens, and teens through Zumba, games, boot camp, kickboxing, and yoga.
---
Greenwich Ballet Academy Introduces Preschool Program
by Lindsay Roussin - May 12, 2014

Greenwich Ballet Academy, which offers ballet classes in Westchester County, recently introduced its Early Prep Program, a ballet class for preschoolers. The academy also offers a ballet summer camp.
---
---
Brooklyn Kids Can Learn to Rock
by Lindsay Roussin - April 14, 2014

School of Rock, an international music school, recently opened its Brooklyn location. The Gowanus music school, which also offers summer camps, aims to prepare children to confidently take their music to the stage.
---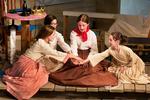 Usdan Introduces Three New Programs for 2014 Summer Camp
by Lindsay Roussin - February 24, 2014

Usdan Center for Creative and Performing Arts recently announced new additions to its summer camp curriculum. The camp will add a theater audition workshop, a Broadway dance workshop, and sewing and fashion production to its 2014 camp offerings.
---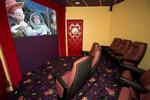 That Broadway Smile Welcomes New Dentist
by Lindsay Roussin - February 24, 2014

Massapequa pediatric dentist office, That Broadway Smile, recently welcomed a new dentist to its staff. Jeffery Fong, D.D.S., joined the movie theater-themed office that offers services to children of all ages including children with special needs.
---
---
Manhattan-Based Tax Consultant Opens Forest Hills Location
by Lindsay Roussin - February 19, 2014

Manhattan-based Empire Tax Professionals recently opened an office in Forest Hills. The tax consultants firm specializes in family and child care taxes and offers tax return help for parents who are filing.
---
Pump It Up Adds Photo Feature to Party Packages
by Lindsay Roussin - December 20, 2013

Pump It Up, an indoor bounce play space, now offers a special photo feature in all three party packages. The birthday party location will now take photos during the bounce portion of the party and create a montage to watch while eating pizza and cake.
---
Easter Seals' Inclusive Preschool Opens in Sayville
by Lindsay Roussin - December 20, 2013

Easter Seals Child Development Center recently opened an inclusive preschool for children with and without special needs on Long Island. The preschool's lesson plans are designed to fit the unique needs of the students, and the creative curriculum meets children where they are at developmentally.
---
Infinity Preschool Restructures Summer Camp
by Lindsay Roussin - December 13, 2013

Infinity Preschool recently announced that it plans to add more activities and field trips for its summer camp. The day camp in Marine Park has weekly themes that all lessons and activities are based on.
---
---
---
Two Dance Academies Merge to Create Junior Program
by Lindsay Roussin - November 25, 2013

Dance With Me USA and Rising Stars Dance merged to create Dance With Me Juniors. The dance program for children in Nassau County teaches a variety of styles including ballroom, hip-hop, and contemporary.
---
Paint Pottery for Unique Holiday Gifts
by Lindsay Roussin - November 18, 2013

A new Brooklyn paint-your-own pottery studio, Pottery and Glass Land, offers various pottery pieces for children and adults to paint, as well as glass fusion art. The birthday party location in Midwood also offers ladies' night out.
---
Tots Learn Basketball Skills at First Shot
by Lindsay Roussin - November 18, 2013

First Shot Basketball School now offers its Super Tots program for children ages 3-4 in Queens. The program teaches tots the basketball skills and coordination necessary for future participation in the sport.
---
Registration Now Open for Temple Israel Pre-K
by Lindsay Roussin - November 18, 2013

Temple Israel Childhood Center is now accepting registrations for its new pre-K program. The Westport pre-K incorporates Jewish education and technology in the curriculum, as well as students working collaboratively.
---
---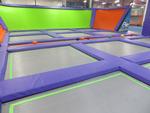 Jump to Get Fit at Ronkonkoma Facility
by Lindsay Roussin - October 29, 2013

Ronkonkoma's indoor trampoline center Air Trampoline Sports recently opened. The Long Island trampoline fitness center offers open jump, basketball, dodge ball, and birthday parties.
---
Elite Fencing Center Focuses on Fundamentals
by Lindsay Roussin - October 28, 2013

Mission Fencing Center, located in Rocky Point, offers fencing classes for children of all ages. The Long Island center's Squire fencing lessons focus on children ages 6-10 learning the fundamentals of fencing.
---
Family Nights at Old-Fashioned Burger Restaurant
by Lindsay Roussin - October 15, 2013

Old-fashioned burger restaurant Jake's Wayback Burgers, a family restaurant in Hartsdale, now offers family nights on Sundays. The Westchester County burger place serves fresh, high-quality burgers, made-to-order milkshakes, house-made potato chips, a kid's menu, and more.
---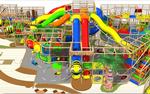 Family Play Space Opens at the Palisades Center
by Lindsay Roussin - October 15, 2013

Indoor family play space Billy Beeze will open in the Palisades Center this fall. The family activity center features large rainbow wave slides, over-sized trampolines, soccer, basketball, and dodgeball courts, and a climbing wall that is safe for all ages.
---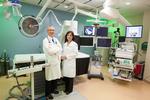 Montefiore Expands Gastroenterology and Nutrition Division
by Lindsay Roussin - October 15, 2013

The Children's Hospital at Montefiore, located in the Bronx, recently expanded its pediatric gastroenterology and nutrition department with a state-of-the-art pediatric endoscopy suite and its urology division with new staff and a hybrid lab.
---
Hauppauge Pediatrics Offers Prenatal Counseling Services
by Lindsay Roussin - August 26, 2013

Hauppauge Pediatrics began offering prenatal counseling services to expecting mothers in Suffolk County. The pediatrician office in Suffolk offers care to children, newborn through college age, as well as advice for mothers on natal care. Owner Trisha Tsay, M.D., will also meet with patients whenever the need arises.
---
| | |
| --- | --- |
| Articles Found: 39 | Result Page: ( 1 2) Next » |