Lucy Bayly is a New York-based writer, editor, and mother of two young boys who lives amongst a rapidly expanding pile of rainbow bracelets and Lego police vehicles.
Email Lucy Bayly
---
How to Make the Most of Your Child's Preschool Years
by Lucy Bayly - March 23, 2015

An early childhood education expert shares preschool pointers, from assessing potential preschools and what makes a good preschool teacher to the advantages of preschool and how to prepare your child for the preschool setting.
---
Tips to Choosing the Right Nanny for Your Family
by Lucy Bayly - February 27, 2015

Why spend hours choosing the best toys if you leave your child with a caregiver who is not engaging? Here are tips to choosing a quality nanny, handling the nanny-parent relationship, and communicating your needs to your child's nanny.
---
The Importance of Summer Camp for Kids and Teens
by Lucy Bayly - January 30, 2015

Even though you can find after-school activities for any interest your child may have, summer camp is still an important experience for your child, from making new friends to getting prepared for college.
---
How to Turn Your Child's Teen Years into an Age of Opportunity
by Lucy Bayly - December 19, 2014

Laurence Steinberg, Ph.D., author of "Age of Opportunity: Lessons from the New Science of Adolescence," shares why adolescence lasts for a longer period of time now than ever before, and how you can help guide your teen through positive influences.
---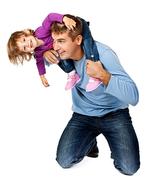 NYMP Q&A: Do Fathers Matter?
by Lucy Bayly - October 31, 2014

Paul Raeburn, journalist, scientist, father of five, and author of "Do Fathers Matter? What Science is Telling Us About the Parent We've Overlooked", shares why fathers really matter, how fathers influence their children, and how the picture of modern fatherhood is changing.
---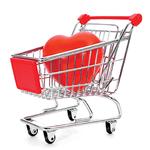 How to Maintain a Healthy Attitude in the Culture of Alarmism
by Lucy Bayly - September 22, 2014

In her new book "From Cupcakes to Chemicals: How the Culture of Alarmism Makes Us Afraid of Everything and How to Fight Back," Julie Gunlock explains the culture of alarmism, why your buying choices shouldn't haunt you, and how to figure out what products are actually safe for your family.
---
Raising Money-Smart Kids: Q-and-A with Dave Ramsey & Daughter Rachel Cruze
by Lucy Bayly - May 05, 2014

In a world of consumerism and instant gratification, it can be hard for parents to live debt-free, much less teach children to be fiscally responsible. In their new book Smart Money Smart Kids father and daughter Dave Ramsey and Rachel Cruze advocate being open about family finances is the best way to teach children financial literacy.
---
Exploring Minimalism For You and Your Family
by Lucy Bayly - April 07, 2014

Joshua Fields Millburn turned to the philosophy of minimalism, or, finding a more "purposeful life" through people and experiences, rather than possessions. We sat down to learn more about the minimalist movement, how minimalism can work for families, and his new book, Everything That Remains, penned with co-author and minimalist Ryan Nicodemus.
---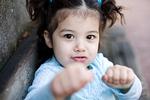 NYMP Q&A: Breaking the Toddler Code
by Lucy Bayly - March 31, 2014

Child psychologist and parenting expert Tovah P. Klein, Ph.D., gives insight to toddlers and how they thrive by giving us a toddler's view of the world, as well as tips for calming a public tantrum.
---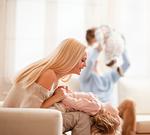 NYMP Q&A: The Parenthood Paradox
by Lucy Bayly - February 24, 2014

In her new book "All Joy and No Fun: The Paradox of Modern Parenthood," Jennifer Senior addresses the fact that while kids are the overwhelming joy of our lives, they're not always fun. She shares how family life has changed, and how you can find joy in parenting.
---