---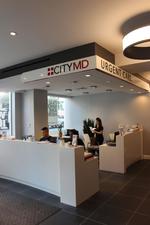 Urgent Care Center Now Open in Murray Hill
by Luyuan Zhang - October 28, 2013

Urgent care center CityMD recently opened its Murray Hill location, making it CityMD's seventh urgent care center in New York City. The location provides walk-in medical care for New York City residents.
---
Speyer Legacy School Relocates on the Upper West Side
by Luyuan Zhang - October 28, 2013

Speyer Legacy School, an elementary and middle school in Manhattan for advanced learners, moved to a new location, which was designed by architect Chris Grabé, on the Upper West Side. The school features learning through self-questioned and self-investigated thinking.
---
Mommy and Me and Inclusive Zumba Classes Offered in Flushing
by Luyuan Zhang - October 21, 2013

Flushing dance and fitness center Vibez Studio now offers Zumbini, a mommy and me Zumba classes, and inclusive Zumba classes for children with and without special needs ages 4-12. The 10-class Zumbini program offers a chance for mothers to bond with their child, as well as meet other mothers in the community.
---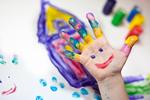 Park Slope Preschool Teaches Through Hands-On Activities
by Luyuan Zhang - October 21, 2013

Brooklyn Treehouse Preschool in Park Slope will open soon for ages 2-4. This preschool in Brooklyn focuses on children's innate curiosity for learning though hands-on and creative activities.
---
Mommy and Me Art Classes Offered in Park Slope
by Luyuan Zhang - October 21, 2013

Created by Kids, a Park Slope kids art program, now offers a mommy and me art class. The art program also offers kids' after-school art classes, an art camp, and art birthday parties in Brooklyn.
---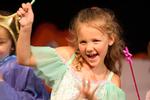 New City Classes Help Young Thespians Develop Skills
by Luyuan Zhang - October 15, 2013

Clarkstown Theatre Company recently opened its acting school in New City. The company offers theater classes and programs for kids in Rockland County, as well as a performing arts summer camp.
---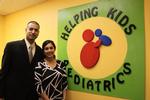 Infant Care Classes for First-Time Parents
by Luyuan Zhang - October 15, 2013

The husband-and-wife team of Helping Kids Pediatrics now offers infant care classes for first-time parents in New City. The free infant care classes in Rockland County teach new parents about breast-feeding, bathing, sleeping, safety, and more.
---
Fitness Program Helps Kids Stay Active and Healthy
by Luyuan Zhang - October 15, 2013

Westchester County fitness center Will2Lose now offers tween and teen fitness classes in Scarsdale. The healthy lifestyle classes aim to help kids get in shape and stay active and bring those healthy activities such as sit-ups, burpees, squats, and healthy cooking into the home to get the whole family involved.
---
---
Safari Adventure Offers Mommy and Me Art Class
by Luyuan Zhang - September 25, 2013

Suffolk County children's entertainment center Safari Adventure now offers a Mommy and Me art class, ART SMARTS. Children and their caregivers learn about painting, sculpture, mask making, and drawing, as well as experience different mediums including collage.
---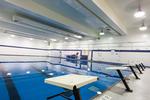 Dwight School Athletic Center Opens in East Harlem
by Luyuan Zhang - September 24, 2013

Upper West Side college prep school Dwight School recently opened its athletic center in East Harlem. The school signed a long-term lease with 1199 Housing Corporation, owners of the East River Landing apartment complex, to refurbish an existing facility. The Dwight School Athletic Center is open to students and the residents of East River Landing and offers athletic classes and programs, including tennis, swim instruction, Zumba, and yoga.
---
After-School Arts and Crafts Program Offered in Syosset
by Luyuan Zhang - September 24, 2013

After-school arts program Long Island Arts and Crafts now offers its classes at Basketworks in Syosset. The after-school program aims to expose young children to art and the different mediums used to create art, including paint, mosaics, and collage.
---