---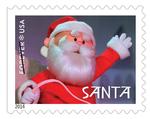 Children Can Receive Letters From Santa Through a Postal Service Program
by NYMetroParents Staff - November 25, 2014

Yes, Virginia, there is a Santa Claus. And the Postal Service can help you prove it when Santa replies to your child's letter to Santa—complete with a North Pole postmark! The Letters to Santa program adds to the excitement of Christmas and is perfect for interesting youngsters in letter writing.
---
What's New in 2015 for NYMetroParents Clients
by NYMetroParents Staff - November 24, 2014

Many of your favorite NYMetroParents clients, from birthday party venues, to after-school classes, and dance schools have exciting things planned for the new year. Check out what's coming up in 2015 from top local businesses now.
---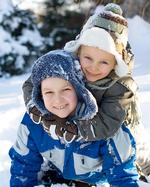 School Vacation Camps in New York City, Long Island, and Connecticut
by NYMetroParents Staff - November 24, 2014

This winter break, find fun holiday camp activities for your kids while school is on vacation. We have school vacation camps in Rockland, Westchester, Long Island, Queens, Brooklyn, Manhattan, and even Fairfield County, CT. Start planning your child's winter holiday break with these fun holiday camps today.
---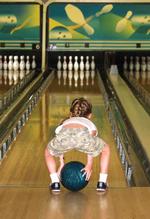 Family-Friendly Bowling Alleys in the NY Metro Area
by NYMetroParents Staff - November 24, 2014

Bowling alleys across the country have upgraded to appeal to kids and youth players, and New York City is no exception. Check out our list of the best bowling alleys for families in the New York metro area.
---
---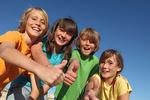 Three Games That Encourage Kindness
by NYMetroParents Staff - November 18, 2014

Want to encourage people to be kinder to each other? These three games from "Unbored Games" by Joshua Glenn and Elizabeth Foy Larson encourage kindness and giving back year-round through Boom Boom! cards and random acts of kindness.
---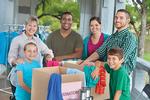 GenerationOn Kicks Off Two Volunteer Campaigns for Holidays
by NYMetroParents Staff - November 12, 2014

GenerationOn, which aims to inspire and mobilize a nationwide network of youth volunteers, recently launched two campaigns to get families to volunteer this holiday season: The Joy Maker Challenge and Family Volunteer Day.
---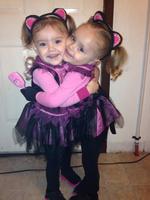 Announcing the 2014 NYMetroParents Halloween Photo Contest Winners!
by NYMetroParents Staff - November 10, 2014

The 2014 Halloween Photo Contest ran on the NYMetroParents Facebook page from Oct. 22 through Nov. 5. Find out which little monsters had the best costumes and the most votes! Prizes include $50 gift cards to UrbanSitter and a KidzBop Party-Karaoke Package.
---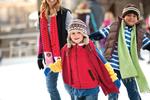 Top 100 Winter Activities in the New York City Area
by NYMetroParents Staff - November 10, 2014

Your guide to the best things to do in winter in and near NYC, including Connecticut, Long Island, New Jersey, and Southeast New York. You'll find Christmas and holiday shows and events, places to ski and ice skate, where to go maple sugaring, lots of indoor activities, and much more!
---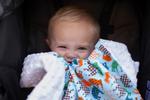 7 Tips for Trick-or-Treating with Your Toddler
by NYMetroParents Staff - October 31, 2014

Happy Halloween! For younger kids and babies, trick-or-treating is a new experience and it can be a little frightening or overwhelming if they aren't prepared for what's to come. Make sure baby stays warm and comfy for a smooth experience with these seven tips and tricks for your Halloween night out.
---
---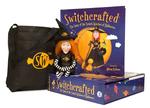 New Book Encourages Kids to Give Up Halloween Candy
by NYMetroParents Staff - October 29, 2014

Audrey Kinsman, mom of four, recently launched "Switchcrafted: The Story of the Switch Witches of Halloween", a book that encourages kids to trade in their Halloween candy for a new toy or other treat.
---
10 Mellow Boredom Busters for Kids
by NYMetroParents Staff - October 29, 2014

When your kids are home sick, or if the weather isn't cooperating and your kids can't go outside, here are 10 mellow activities for kids to keep them entertained without wearing them out.
---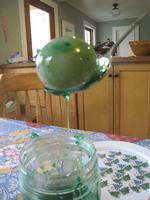 DIY Alien Monster Egg Halloween Decoration
by NYMetroParents Staff - October 25, 2014

Liz Heinecke, author of Kitchen Science Lab for Kids, shares easy-to-follow directions to make Alien Monster Eggs for a Halloween decoration for your ghoolish party. Bonus: It's a science experiment for kids!
---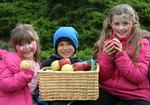 Halloween Activities in Bucks County, PA
by NYMetroParents Staff - October 26, 2014

Fall is one of the most breathtaking times to visit Bucks County, Pennsylvania. Discover fun family-friendly events to celebrate autumn—and a few on the spooky side for Halloween!
---
---
---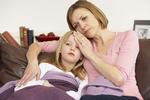 Ask the Expert: When to Keep Your Child Home Sick from School
by NYMetroParents Staff - October 20, 2014

We spoke to Sandyha Katz, M.D., board-certified in pediatric and pediatric emergency medicine and an emergency medical associate of Nyack Hospital Emergency Department in Nyack, shares what cold symptoms you can send your child to school with, when to keep your sick child home, and when they can go back to school after being sick.
---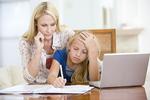 Ask the Expert: How to Help Your Child Keep Up With School When Home Sick
by NYMetroParents Staff - October 20, 2014

When your child stays home from school due to illness, they will miss learning, but they don't need to fall behind other students. Ann Dolin, M.Ed., founder and president of Educational Connections Inc., shares how to help your child stay on track at school, keep her from feeling behind, and what to do if the teacher doesn't send work home.
---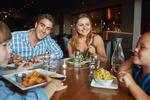 Tips for Eating Gluten-Free at Every Restaurant
by NYMetroParents Staff - October 20, 2014

When eating out with the family, finding something on the menu for everyone may be a challenge, especially if someone is gluten-free. Kim Koeller and Robert La France, authors of "Let's Eat Out Around the World Gluten Free and Allergy Free", share the questions to ask to avoid gluten at any restaurant. Plus, international travel tips for eating gluten-free.
---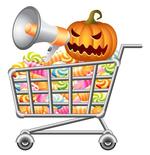 Shopping Tips to Save Money This Halloween
by NYMetroParents Staff - October 21, 2014

In preparation for the "spooktacular" holiday of Halloween, Better Business Bureau Serving Metropolitan New York urges consumers to exercise caution when shopping for holiday deals. Follow these tips to avoid costly shopping mistakes.
---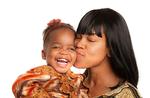 Teaching Your Child with Special Needs Difficult Skills
by NYMetroParents Staff - October 20, 2014

Patricia Romanowski Bashe, M.S. Ed., author of "The Parents' Guide to Teaching Kids with Asperger Syndrome and Similar ASDs Real-Life Skills for Independence", shares the importance of teaching children on the autism spectrum difficult life skills and how you can help your child learn those skills for independence.
---
---
---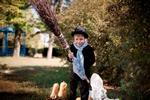 Trick-or-Treat Etiquette for Parents on Halloween
by NYMetroParents Staff - October 16, 2014

When accompanying your child to trick-or-treat on Halloween, there are some etiquette guidelines to keep in mind, including using good manners and not taking too much candy. Modern manners and etiquette expert Diane Gottsman shares her trick-or-treat rules for parents.
---