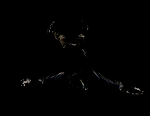 How to Get Kids to Enjoy the Outdoors in the Winter
by Patricia I. Manzi and Dana E. Friedman, Ed.D. - January 31, 2013

The average child in the U.S. spends less than 15 minutes a day outside, and even less than that during the cold winter months. But, getting outside in the snow is fun and healthy. The Early Years Institute offers advice on how to enjoy the outdoors this winter.