---
---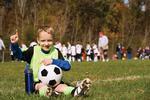 Proper Nutrition Guidelines for Young Athletes
by Robin Werner, MS, RD - September 03, 2013

Nutritionist Robin Werner shares nutrition guidelines for young athletes and active children, as well as ideas for healthy snacks for athletic children and how to teach your child to make healthy food choices.
---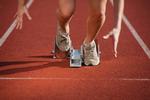 Teen Athletes Need Balanced Diets to Perform Their Best
by Robin Werner, MS, RD - July 19, 2013

To perform well in sporting events, teen athletes need to eat balanced meals that provide key nutrients. Robin Werner, MS, RD, gives the play-by-play on the proper nutrition necessary for teen athletes, creating a balanced diet, and keeping teen athletes hydrated. Part 1 of a 2-part series: Nutrition for Young Athletes.
---
Key Nutrients Necessary for Teen Development
by Robin Werner, MS, RD - July 19, 2013

Teens, especially teen athletes, have special nutrition needs. Here is a list of nutrients teens need, what foods provide those key nutrients, and what those key nutrients do for the body.
---