---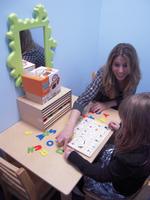 Chatty Child Incorporates Music Therapy
by S. Celeste Pajotte - January 27, 2014

Chatty Child, which offers speech, occupational, and feeding therapy, recently introduced a new program that focuses on music therapy for children in Manhattan. The music therapy program are group sessions and helps children develop pre-academic skills. The Tribeca therapy center also offers Handwriting Without Tears.
---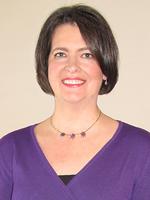 Norwalk Health Center Treats Patients Holistically
by S. Celeste Pajotte - January 21, 2014

Stephanie Soalt, ND, MS, LMT, who treats patients with special needs holistically, recently opened a Norwalk location of the Body Intelligence Holistic Health Center. Dr. Soalt combines naturopathy and creative therapies to help patients improve their quality of life.
---
Family-Friendly Movie Theater Revamps Seating
by S. Celeste Pajotte - January 20, 2014

Family-friendly movie theater Movieworld Cinemas in Douglaston recently replaced its old seating to make the movie-watching experience more comfortable. The theater offers competitive rates on tickets and snacks. The cinema also hosts children's birthday parties, as well as private screenings for groups, such as schools and camps.
---
Paint Your Own Pottery at Bayside Studio
by S. Celeste Pajotte - January 20, 2014

Bayside creative studio Mud Genius recently opened, offering paint-your-own pottery and ceramics. The Queens studio offers Ladies' Night Out on Thursdays and will soon offer Kids' Night Out on Fridays.
---
Fitness Studio Helps People 'Live Life in Quality'
by S. Celeste Pajotte - January 20, 2014

Sisters Crystal and Aphrodite Varellas aim to help people 'live life in quality' at their College Point fitness studio TOPshape Health & Fitness. The fitness studio in Queens also offer classes for kids and adults, as well as a mommy and me class.
---
Eye Level Learning Center Opens in Pomona
by S. Celeste Pajotte - January 14, 2014

Eye Level Learning Center recently opened in Pomona. The academic enrichment center in Rockland County focuses on building students' foundation in math and English, which will help with other subjects.
---
Unique Art Studio for Kids Opens in Orangeburg
by S. Celeste Pajotte - January 13, 2014

Art Adventure, an art studio that offers art classes for children in Rockland County, recently opened. The studio helps children develop art skills in unique mediums such as street art and pixilation.
---
Fenom Fitness Exposes Families to a New Way to Train
by S. Celeste Pajotte - January 10, 2014

Family fitness center Fenom Fitness recently opened in Harrison. Fenom Fitness offers sports training programs that are custom tailored for children ages 6 and older with the goal of making each child a well-rounded athlete.
---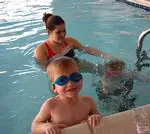 Children of the Sound Moves to Port Chester
by S. Celeste Pajotte - January 10, 2014

Westchester swim school Children of the Sound recently moved from the Courtyard Marriott in Rye to the Carver Center in Port Chester. The swim school offers individualized private and semi-private lessons to turn children into confident, capable, and safe swimmers.
---