---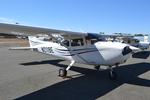 Aviation-Themed Birthday Parties for Plane Enthusiasts
by Sarah Buckwald - March 26, 2014

Mid Island Flight School, part of Mid Island Air Services, now hosts airplane-themed birthday parties for kids of all ages. Aviation enthusiasts will have the chance to tour a plane and sit in a cockpit.
---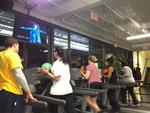 Will2Lose Opens Thornwood Location
by Sarah Buckwald - March 11, 2014

Scarsdale weight loss fitness club Will2Lose recently opened its second location in Thornwood. The center aims to help those who want a lifestyle change and are struggling with loosing weight. The center also offers a youth program for children ages 9-17 to help them gain a healthy lifestyle, as well as a nutritionist on staff.
---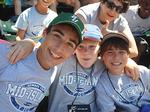 Mid-Island Y JCC Receives Donation for Special Needs Center
by Sarah Buckwald - December 20, 2013

Mid-Island Y JCC's center for special needs in Plainview has a new name—the Adler Center for Special Needs—due to a donation from Kenneth and Ann Dorman Adler. The center provides services for children and adults with special needs.
---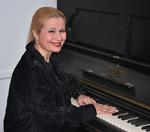 Music Conservatory Opens Second Location
by Sarah Buckwald - December 18, 2013

The Performing Arts Conservatory of New York, which was originally located in Jackson Heights, recently opened its second location in Elmhurst. The Performing Arts Conservatory of New York offers after-school classes to children in Queens, including drama, music, and dance. The conservatory also offers introduction to music classes for preschoolers, as well as Spanish classes.
---
Preschool Focuses on Exploration and Imagination
by Sarah Buckwald - December 12, 2013

A new preschool recently opened in Brooklyn Heights. Building Bridges at Congregation Mount Sinai, which offers morning and afternoon preschool programs, encourages exploration as a way of learning and focuses on physical, social, emotional, and cognitive development.
---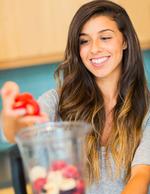 Fitness Camp for Overweight, Inactive Teens
by Sarah Buckwald - December 11, 2013

Mamaroneck's UFC Gym will offer a fitness camp for teens this summer. Teens will learn workout routines, proper nutrition, and how to maintain a healthy lifestyle through activities and food.
---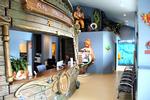 Adelberg Montalvan Opens Third Location
by Sarah Buckwald - November 22, 2013

Adelberg Montalvan Pediatric Dental, a Long Island-based pediatric dental and orthodontic practice, recently opened its third location in West Islip. The practice offers general oral health care for children, dental care for patients with special needs and fearful patients, and orthodontic services for children and teens.
---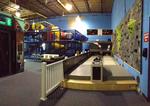 Active Kidz Long Island Adds Bowling Lanes
by Sarah Buckwald - November 22, 2013

Active Kidz Long Island, a family entertainment center on Long Island, recently added bowling lanes and new blasters for its Cannonball Blast game. The birthday party location in Jericho also offers laser tag, inflatables, rock climbing, an arcade, and a virtual game center.
---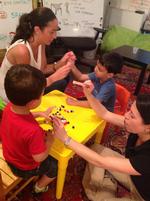 Groups Help Children Gain Social Skills
by Sarah Buckwald - November 21, 2013

Upper West Side's Team Esteem helps children who have social, emotional, and behavioral challenges through social skills groups, art therapy, and facilitated play dates. Children gain social skills, communication skills, self-esteem, problem-solving skills, and more.
---
Huntington Approach Available to Queens Students
by Sarah Buckwald - November 18, 2013

Supplemental education center for students in kindergarten through college, Huntington Learning Center, which has locations in Manhattan, Brooklyn, and on Long Island, recently opened its Flushing location. The center offers tutoring in core subjects, help in building academic skills for successful school learning, and exam prep.
---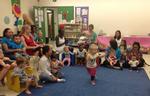 Kings Bay Y's North Williamsburg Annex Opens Preschool
by Sarah Buckwald - August 20, 2013

Kings Bay Y's new annex in North Williamsburg is opening its preschool this fall. The preschool's curriculum focuses on Jewish culture and values due to the growing Jewish population in the area. The North Williamsburg annex will also offer Russian, Mandarin, and Hebrew lessons, as well as summer camps.
---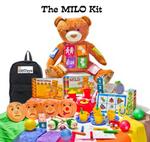 MILO Bear Helps Children Learn to Communicate
by Sarah Buckwald - August 19, 2013

MILO Bear, an educational toy for children with special needs that uses Gardner's eight intelligences, helps children build communication skills.
---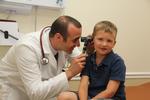 Premier Care Opens Four New Urgent Care Centers on Long Island
by Sarah Buckwald - July 29, 2013

Urgent care center Premier Care recently opened four new locations across Long Island: Carle Place, Commack, Great Neck, and Syosset. The urgent care centers treat all injuries, including colds and broken bones. All doctors at any of the Premier Care locations are board-certified emergency doctors.
---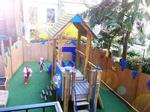 Chelsea Preschool Appoints New Administrative Director
by Sarah Buckwald - July 29, 2013

Chelsea preschool, Kids Korner Preschool, recently named Jennifer Contrubis Denza as its new administrative director. The full-time preschool in NYC is a close-knit community. Children participate in activities such as music, dance, and Spanish. Kids Korner Preschool is currently accepting applications for the fall.
---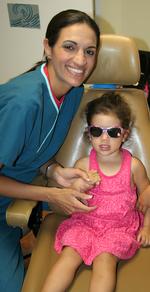 Merrick Pediatric Dentistry Moves to New Location
by Sarah Buckwald - July 29, 2013

Rania Elbaz, D.D.S., a pediatric dentist in Merrick, recently moved Merrick Pediatric Dentistry offices to a new location in Merrick. The new location is beach themed and child-friendly.
---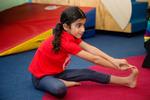 My Gym Fresh Meadows Now Has a Non-Competitive Tumbling Team
by Sarah Buckwald - July 22, 2013

MY Gym in Fresh Meadows now offers a non-competitive tumbling team for beginner gymnasts. Each child is taught gymnastics skills and participates in a show. My Gym Fresh Meadows also offers, gymnastics classes, birthday parties and summer camps in Queens.
---
Customize Your Dessert at iSwirl Frozen Yogurt in West Nyack
by Sarah Buckwald - July 15, 2013

iSwirl, the only frozen yogurt lounge in the Palisades Center Mall in West Nyack, offers customized frozen yogurt desserts with various toppings. iSwirl also hosts birthday parties, karaoke evenings, and Wii tournaments.
---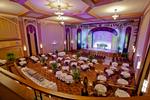 1930s Suffolk Theater Reopens after Renovations
by Sarah Buckwald - June 25, 2013

The Suffolk Theater in Riverhead recently held its grand opening after being closed for renovations. The theater now has a restaurant and two bars inside for the complete dinner and a show experience on Long Island. The Suffolk Theater also has three children's theater events on the schedule for the summer.
---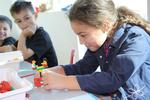 Brainy Academy Academic Enrichment Center Opens in Park Slope
by Sarah Buckwald - June 17, 2013

Brainy Academy, a Montessori preschool and academic enrichment center, recently opened a Park Slope location. Brainy Academy offers a Montessori preschool, a Pre-K Alternative Program, Summer Enrichment Program, Brainy Builders with Lego Education, one-on-one tutoring, and workshops including cooking and sewing.
---
Westport Children's Salon Prepares for Grand Opening
by Sarah Buckwald - June 17, 2013

Sharkey's Cuts for Kids, opening a new location in Westport, offers salon services for children in Fairfield County. The children's salon offers fun for all ages, from themed stations to a tween lounge and gaming stations.
---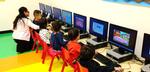 Flushing Preschool Offers Spanish and Mandarin Lessons
by Sarah Buckwald - June 17, 2013

Ivy Day School, a preschool in Queens, recently opened a second Flushing location. Along with the core subjects, preschoolers benefit from an English-Mandarin/Spanish bilingual program, as well as creative arts and cooking classes. The school also has art and computer rooms, an indoor playroom, and a garage for easy pick up and drop off.
---
First Aid Kit Celebrates 125 Years
by Sarah Buckwald - June 13, 2013

The First Aid Kit was invented more than a century ago and to celebrate its 125th anniversary, Band-Aid, Neosporin, Benadryl, and Safe Kids Worldwide joined together for a special presentation in New York City on the kit's historic evolution.
---
---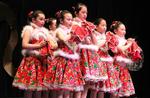 Chinese Language Immersion Program Offered at HXNYC
by Sarah Buckwald - June 11, 2013

Huaxia New York Central Chinese School offers a Chinese language immersion program for children at Westchester Community College. Children learn the language through lessons and poems and culture by being immersed in activities such as martial arts or folk dancing.
---
---