---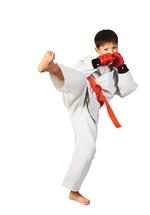 Williamsburg Kickboxing Gym Offers Classes to Kids
by Shanay Ortiz - September 18, 2012

Club KO Kickboxing's new location in Williamburg will offer classes for children ages 9-11, as well as for adults. Participants will learn the basics of kickboxing without any actual physical contact. The classes are designed to get people in shape while building self-confidence.
---

Chelsea Piers Offers Summer Camp and Day Care to Stamford
by Shanay Ortiz - June 12, 2012

Chelsea Piers of Manhattan opens a new location called Chelsea Piers Connecticut in Stamford. This complex has three levels, including a mezzanine level, and offers activities and fitness programs for the whole family.
---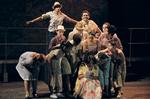 Teen Summer Theater Camp Inspired by Jewish Culture
by Shanay Ortiz - May 25, 2012

This year's 14th Street Y's Teen Theater Summer Institute will be inspired by Jewish culture. This program will offer a safe, noncompetitive environment for teens to enhance their understanding of theater.
---
---
Sanctuary Yoga Studios Now Offers Teen Yoga Camp
by Shanay Ortiz - May 23, 2012

Sanctuary Yoga Studios, located in New City, now offers a Teen Yoga Camp—a five-day workshops that includes breath work, meditation, journaling, and yoga poses.
---
Tutoring Center in Wilton, CT Offers New Summer Camp
by Shanay Ortiz - May 23, 2012

The Tutoring Center located in Wilton, CT now offers an educational summer camp, Camp D.A.S.H. This program encourages students to learn, exercise, and communicate, all while working on material from the grade they'll be entering in the fall.
---
---
Make No Sew Blankets for Animal Shelters
by Shanay Ortiz - May 23, 2012

The kids are on summer vacation, but it's raining outside. Making no sew blankets is a great activity to keep them occupied for a while. And when they're done, donate them to a local animal shelter.
---
Lego-Based Program For Kids Opens In Rye Brook
by Shanay Ortiz - May 22, 2012

Bricks and Motors opened on March 1 and offers a curriculum that encourages hands-on projects that allow the students to design, think critically, and communicate with one another.
---
Soundview Sports Camp Adds Program For Toddlers
by Shanay Ortiz - May 22, 2012

On June 25, Soundview Sports Camp will add Mini Day Camp, a movement-based fitness program for toddlers to summer options. The Mini Day Camp at Soundview Sports Camp is open for registration now.
---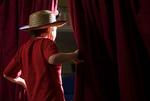 Roles Guaranteed at Performance Arts Summer Camp in Westchester
by Shanay Ortiz - May 22, 2012

Rising Stars Performing Arts Company is enrolling students ages 8-18 for its summer musical theater workshop until June 16. Everyone who enrolls will get a part in a show and each session of cast members will perform the productions twice.
---
A Taste Of Italy
by Shanay Ortiz - May 11, 2012

Camp Italia USA, a two-week summer camp, offers Italian culture, education, and fun.
---
Q&A: Foster Parent 101
by Shanay Ortiz - April 27, 2012

What do you need to know to become a foster parent? We talked with Nicole L. Mudd, a foster care home-finder for Berkshire Farm Center and Services for Youth on Long Island, about what it takes to be a foster parent, rights and responsibilities of the job, and other ways to help children in need.
---
Culture in the Theater
by Shanay Ortiz - April 09, 2012

Plaza Cinema and Media Arts Center has started a new international film program for children. It uses cultural movies to educate and engage students, promoting discussions about culture, heritage, family, and mythology.
---
---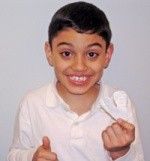 Toothprints Promote Children's Safety
by Shanay Ortiz - April 04, 2012

On May 1, ME Smiles Dental will offer a new program, Toothprints. Dr. Erica Fish, DMD will be performing the dental bite impressions, which will serve as a form of identification for the safety and security of your child.
---
Lego Chess Invites Innovation in Fresh Meadows
by Shanay Ortiz - April 03, 2012

The Science and Technology learning center RoboMindTech is offering a new workshop for children that introduces a new technique for creatively learning about science, technology, and teamwork while having fun. Beginning in April, a new Spring Break Lego Chess Workshop will take place for children ages 7-12.
---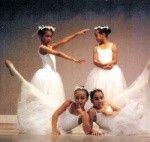 New Classes at The DanceSource in Rego Park, Queens
by Shanay Ortiz - April 02, 2012

The DanceSource has added two new classes to their spring semester schedule. As of February, yoga and advanced ballroom dancing are now available to adults and to children ages 10 and older.
---
Fashion and Art for Kids in Astoria
by Shanay Ortiz - April 02, 2012

BabyNOIR boutique opened on Feb. 1, introducing fashion, fun, and education to boys and girls in Astoria. "People no longer have to travel for fashion," says Kazuki Kozuru-Salifoska, store owner and designer of the children's apparel lines babyNOIR and babySOLAIRE. "I wanted to have a place where people in Queens could come and shop."
---
In Queens, Kids Can Join Story Time Via Skype
by Shanay Ortiz - March 27, 2012

Queens Library and the NYC Department of Education have teamed up to offer the new Mail-A-Book program, which delivers books, educational materials, and other library services to homebound Queens residents who are too sick to visit a library location.
---
Parsons Dance Meets Broadway Dance Center
by Shanay Ortiz - March 08, 2012

Parsons Dance, a contemporary dance company known for its creative, artistic, and engaging choreography, has a new education and outreach partnership with Broadway Dance Center.
---
---
Rocky Point Mom's 'Bath-Time Blues' Inspire First Children's Book
by Shanay Ortiz - February 21, 2012

When Rocky Point resident Beth Capodanno discovered a way to make her son's bath time less of a struggle, she decided to share the wealth and wrote "Stinky Feet Stew," a children's book aimed at making bath time easier for parents and children.
---