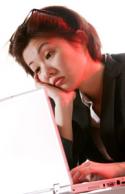 Divorce Dilemma – Can I Still Qualify For A Home Loan?
by Tracey Rumsey - March 10, 2006

Jill walked out of the lender's office with the crash of her collapsing dream ringing in her ears. "I'm sorry, but you just don't qualify for this home," her loan officer had informed her.