World Seido Karate - Johshin Honzan
914-909-5000
1 Parkway Plaza (Exit 21 off the Saw Mill River Parkway)
Elmsford, NY
seido.com, facebook.com/pages/johshin-honzan/114353115252374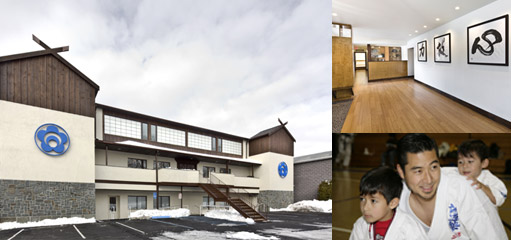 Seido Karate is a traditional Japanese style of Karate dedicated to developing physical, mental and spiritual strength as a means to achieving human potential. Kaicho Tadashi Nakamura has distilled the essence of what he has learned about the martial arts in over 50 years of study, practice, and teaching into Seido's curriculum.
With thriving branches across the U.S. and in Asia, Australia, Europe, South America, South Africa and India, Seido Karate is one of the world's leading martial arts organizations. The opening of Johshin Honzan/Seido Westchester in Elmsford NY brings world class karate to area residents for the first time. This expansive and beautiful dojo offers students young and not-so-young a path to realize their potential in an enviroment designed to foster individual growth as well as a commitment to community.
This unique location will also serve as a gathering place for Seido's leading practitioners from around the globe. No other martial arts school in Westchester can match the caliber of teaching and learning offered by Seido.
The name "Johshin Honzan" is derived from the japanese. Johshin is the act of cleansing, or purification of, the mind and spirit. This is a practice from the days of the samurai when warriors would visit a designated location prior to battle. There they would calm and clear their minds, so they could head into battle with fortified spirit and unity of purpose. Honzan comes from two words: Hon meaning "main"' and Zan meaning "summit". Together, the resulting word Honzan (pronounced hohn-zahn) means spiritual center. Further, it also represents a central place of history and remembrance.