Jewish Community Center of Harrison
914-835-2850
130 Union Ave.
Harrison, NY
jcch.org



The Early Childhood Center of the Jewish Community Center of Harrison is dedicated to enriching the life of young children and their families spiritually, emotionally, socially, intellectually and physically.
We value children… for their individuality, their extraordinary wealth of inborn abilities and potential, their strength and creativity. We view children as capable and competent human beings. They are active participants in the development of their identities, autonomy and creative intelligence.
We value staff… for their vision, their delight in children, their skill, dedication, knowledge and commitment to families.
We value families… for their bonds and traditions, their commitment to career, home and community, and their vision for their children's education.
We value Judaism… for the spirit of its teachings, values, traditions, culture and heritage. Jewish values, traditions, culture and heritage are infused into everyday learning experiences. We encourage families to embrace Judaism at their own comfort level.
Parent and staff partnerships are fundamental to the foundation of our school community. This reciprocal relationship is built on mutual respect, cooperation, and shared responsibility. Our collaboration enables an effective communication network that enriches the growth, care and development of each child.
Our developmentally appropriate program provides a balance between preparing for the future (intellectual development) and living fully in the present (social-emotional development). The balance that is created is different for every child on the basis of the child's academic needs, temperament, environment, and family's needs. Children learn through discovery, multi-sensory, child-centered, organized experiences and rich adult-child interactions.
We believe that play is the most important "work" of the young child. Purposeful play helps construct their understanding of the world and acquire the physical, intellectual and social skills that will be the foundation of their later success in school. We encourage children to work cooperatively, communicate feelings, express and work through conflicts. Learning experiences in and out of the classroom promote imagination, creativity, and provide ongoing opportunities to experiment, explore and learn.
Going Beyond
We take particular pride in our support of families with young children who are at risk for speech, learning, or gross/fine motor skills weaknesses. We provide confidential referrals and comprehensive guidance for parents navigating through the maze of assessments, forms, committee meetings and therapist appointments. Our staff are particularly attuned to recognizing children who exhibit special needs, strengths and abilities.
PARENTING CENTER & FAMILY PROGRAMS
PRESCHOOL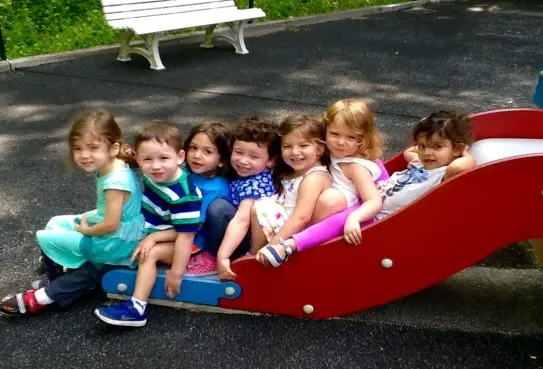 SUMMER CAMP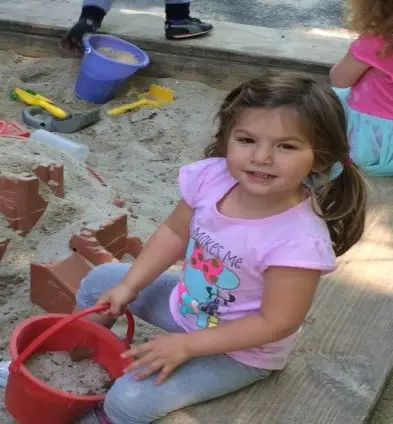 The Early Childhood Center is licensed by the NYS Office of Child and Family Services and is registered with the University of the State of New York Education Department.