300 New York
212-835-2695
Pier 60/23rd & West Side Highway
New York, NY
300newyork.com

A place that actually encourages kids to knock things over – it's every parent's dream! Instead of celebrating at home, add a twist to this year's birthday festivities at 300 New York. With 40 bowling lanes, comfy seating, multi-media screens and state-of-the-art sound & lighting, it's 50,000 square feet of family-friendly space that both kids and parents will enjoy.

We understand that managing a group of excited kids can be a daunting task, so let our in-house event team take care of all of the details. With a variety of birthday packages and space options, our on-site event planners can help personalize your celebration to you (and your child's) exacting taste. Whether its invitations, decorations or party favors, at 300, it's all here so you and your guests can celebrate exactly the way you want.

And don't stress about food and drinks because our in-house catering staff, led by an executive chef, has an eye on every dish until the last slice of cake is served.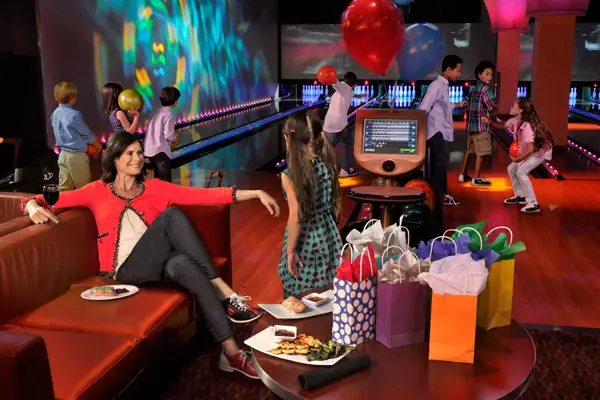 At 300 New York, there's no need to lift a finger (aside from hoisting a bowling ball) as the 300 staff will take care of everything. From equipment specialists pulling shoes and bowling balls to professional wait staff delivering drinks and snacks lane-side, we'll remain on hand throughout the entire experience for anything else you might need in between frames.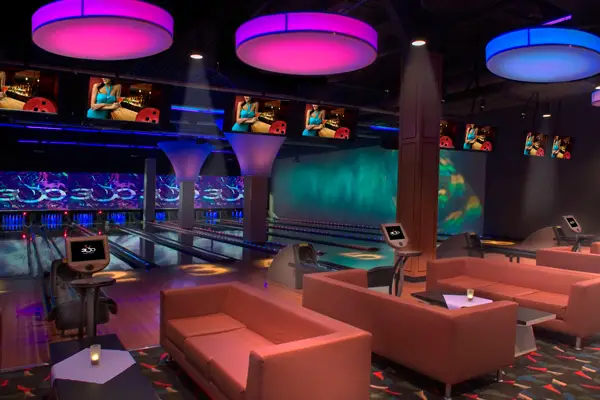 Looking for something a little more private? Consider reserving Club 300, our private (soundproofed) suite. With eight lanes, its own dedicated wait staff and all of the amenities of the main concourse, it's the perfect spot for a private event.
For more information or to get rolling on planning your party call our sales office, 212-835-2695 ext. 216 or visit 300NewYork.com.