Carmel Academy
203-863-9663
270 Lake Ave.
Greenwich, CT
carmelacademy.com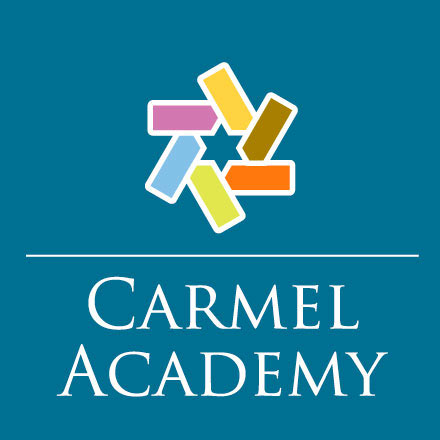 A Premier Educational Experience at Carmel Academy
Carmel Academy is a forward-thinking private school for children of all Jewish affiliations, offering each of its students an exceptional, challenging and creative educational experience from kindergarten through eighth grade.
Accredited with distinction by the Connecticut Association of Independent Schools, Carmel Academy's multi-disciplinary educational approach encourages its students to make connections between the classroom and the world.
Experienced, passionate master teachers bring the school's educational philosophy to life, instilling creativity, critical thinking and a joy of learning in each student.
With the benefits of a low student-teacher ratio and a dynamic, differentiated learning environment, students master the knowledge essential to continue on to the finest secondary schools, as well as to think critically and in a broader scope.
The school's expert educational leadership designed Carmel Academy's dual curriculum from the ground up - incorporating only the highest in national standards - to integrate general and Judaic knowledge throughout the day.
Set on a beautiful, historic 17-acre campus in Greenwich, CT, Carmel Academy is equipped with the infrastructure and technology to make it an unrivaled 21st century educational institution. The school offers state-of-the-art laboratory and computer resources, as well as award-winning enrichment programs to foster excellence in science, technology, engineering and mathematics (STEM). Children enjoy a wide-array of extracurricular activities and interscholastic team sports.
As part of Carmel Academy's commitment to providing a meaningful Jewish day school experience for all children, the school offers a special education program for children with language-based learning disabilities. PALS (Providing Alternative Learning Strategies) gives children with special needs the tools to maximize their academic potential, while at the same time affording them the myriad benefits of a Jewish education.
Carmel Academy provides an excellent foundation for long-term academic success, while fostering a deep love and connection to a common Jewish identity through history and culture, prayer and text, Zionism and Hebrew as a modern, living language.
Carmel Academy will host its annual Open House on Sunday, October 20 from 10 a.m. – Noon. For more information or to schedule a tour of Carmel Academy's campus, please call Director of Admissions Daneet Brill at 203-983-3503/daneet.brill@carmelacademy.com.