Chiromom
516-221-1212
2874 Merrick Road
Bellmore, NY
mychiromom.com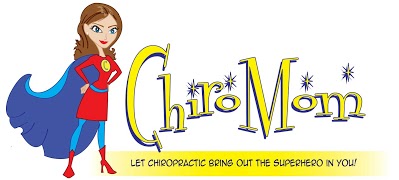 ChiroMom offers chiropractic care, massage therapy, nutritional counseling, lifestyle education, and Pilates & Yoga in a modern, relaxing, warm environment.
Our Philosophy
At ChiroMom, we focus on promoting wellness and providing the highest level of innovative care.
ChiroMom is conveniently located at: 2874 Merrick Road, Bellmore, NY 11710 All treatments, exams, consultations and events take place at ChiroMom's state-of-the art, spacious Bellmore location designed to soothe and welcome visitors. Our office has several individual treatment rooms and a larger community room where classes and events are held. We also provide nutritional and herbal supplements, and other selected healthcare products for retail sale.
Children's Health Program
Many parents are looking for holistic approaches to support their child's health and wellness. While conventional medicine is appropriate to monitor a child's health condition and growth, there are often complementary ways to keep your child in balance as he or she passes through the stages of growth from infancy through adolescence.
A child's body is not like an adult's body. In Chinese medicine it is understood that a child's digestive system doesn't fully develop until the age of six. Additionally, a child is growing and developing rapidly, and being exposed for the first time to many different infections and environmental stressors.
At ChiroMom, our team of professional healthcare specialists will work with you and your child to support his or her optimal wellness, including recovery from the common ailments of childhood – allergies, colds, ear infections, colic and more.
Children respond well to many complementary therapies including chiropractic, nutritional therapy, and massage therapy. You are welcome to schedule an appointment for your child with one of our healthcare providers of your choosing, or you may set up an Initial Wellness Consultation to review your child's needs
The Many Benefits of Maya Massage
Arvigo Maya abdominal massage is a modern adaptation of ancient Mayan healing techniques that adds modern knowledge of anatomy, physiology and herbology. This technique gently manipulates the muscles and tendons that hold all the belly organs in place to bring all things back into alignment and promote proper functioning.

Mayan abdominal massage is a non-invasive treatment that can help increase fertility, regulate periods and correct prolapsed uterus. Eileen Assante, licensed massage therapist at ChiroMom explains that in women, the Mayan Abdominal Massage Technique is used to treat infertility, prolapsed uterus and/ or bladder, ovarian cysts, uterine fibroids, endometriosis, irregular or painful menstrual cycles and ovulation, PMS/depression with menstruation and menopausal symptoms.
Men can also benefit from Mayan abdominal massage. It can treat early stages of prostate swelling, mild prostatitis, and erectile dysfunction depending on the cause.
Mayan abdominal massage can also help with digestive problems, such as: irritable bowel syndrome (IBS), chronic constipation, chronic indigestion or heartburn, gastro esophogeal reflux (GERD), Crohn's Disease and gastritis.

Some people see improvement after their first session. Some take many months to see improvement. Most see improvement after three sessions. Practitioners report a 50% success rate for natural conception when working with couples experiencing fertility problems.
Chiropractic Care in conjunction with Mayan Abdominal Massage is very beneficial in helping with many of the conditions mentioned above. Chiropractic adjustments help to remove irritations to the nervous system which may occur from physical, emotional and chemical stressors that the body experiences. When the nervous system is properly functioning the body can then function at its optimal potential.
Detoxification is an exciting tool in natural medicine for its simplicity, low cost and superior therapeutic results. There are many toxins in our environment, including pesticides and industrial chemicals which enter our bodies through the the air, food and water. If we allow these toxins to remain trapped in our bodies we may develop health issues. Some of the benefits of participating in a Detoxification /Cleanse plan include increased energy, weight loss, healthier skin , more restful sleep, clearer thinking, happier mood and more!
A gentle cleanse may be accomplished by combining well formulated nutritional products and antioxidants together with whole foods including lean proteins and fresh fruits and vegetables while eliminating foods that cause sensitivities and inflammation.
At ChiroMom we are offering small group and individual supervised Detox/Cleanse programs. See and Feel the results almost immediately!
The Importance of Essential Fatty Acids For Children
We all love our children and wish them health and success in everything they do. Nothing is more important to their vibrancy and success than a healthy mind and body. Proper nutrition is an essential part of the growing years.
We prepare meals for our families with proper nutrition as the key element but many kids are picky. It is always a good idea to vary the offerings so that they may try new foods which may appeal to them . As a guide, offer your children a colorful meal containing fruits and vegetables. Aside from getting nutrients from vegetable sources it is important for children to get enough essential fatty acids in their diets. These are found in deep water fish including salmon, tuna and swordfish, which is usually not the favorite of the toddler-set. Parents may also have concerns about the mercury levels in deep water seafood.
"When your child is unwilling or unable to eat the foods which are richest in essential vitamins and minerals you may want to try offering them well -formulated supplements." says Dr. Dana Walters, of ChiroMom . Dr. Walters strongly recommends DHA for children. DHA is an essential fatty acid and supports brain and nervous system health. According to the Journal Child Development, babies born to mothers who had higher blood levels of DHA scored better on the attention tests to six months of age and they scored better on different tests designed to measure visual learning in older babies at one year and eighteen months. It is important to continue providing DHA to children's diets for continued healthy brain and nerve function. Well-formulated essential fatty acid supplements are safe, tested for pesticides, heavy metals and contaminants.
Source: Dr. Dana Walters-Adelstein is a Chiropractor who specializes in family care, concentrating in nutritional counseling for children and adults.