DiMenna Children's History Museum
212-485-9240
New-York Historical Society, 170 Central Park West at Richard Gilder Way (77th St)
New York, NY
DiMennaChildrensHistoryMuseum.org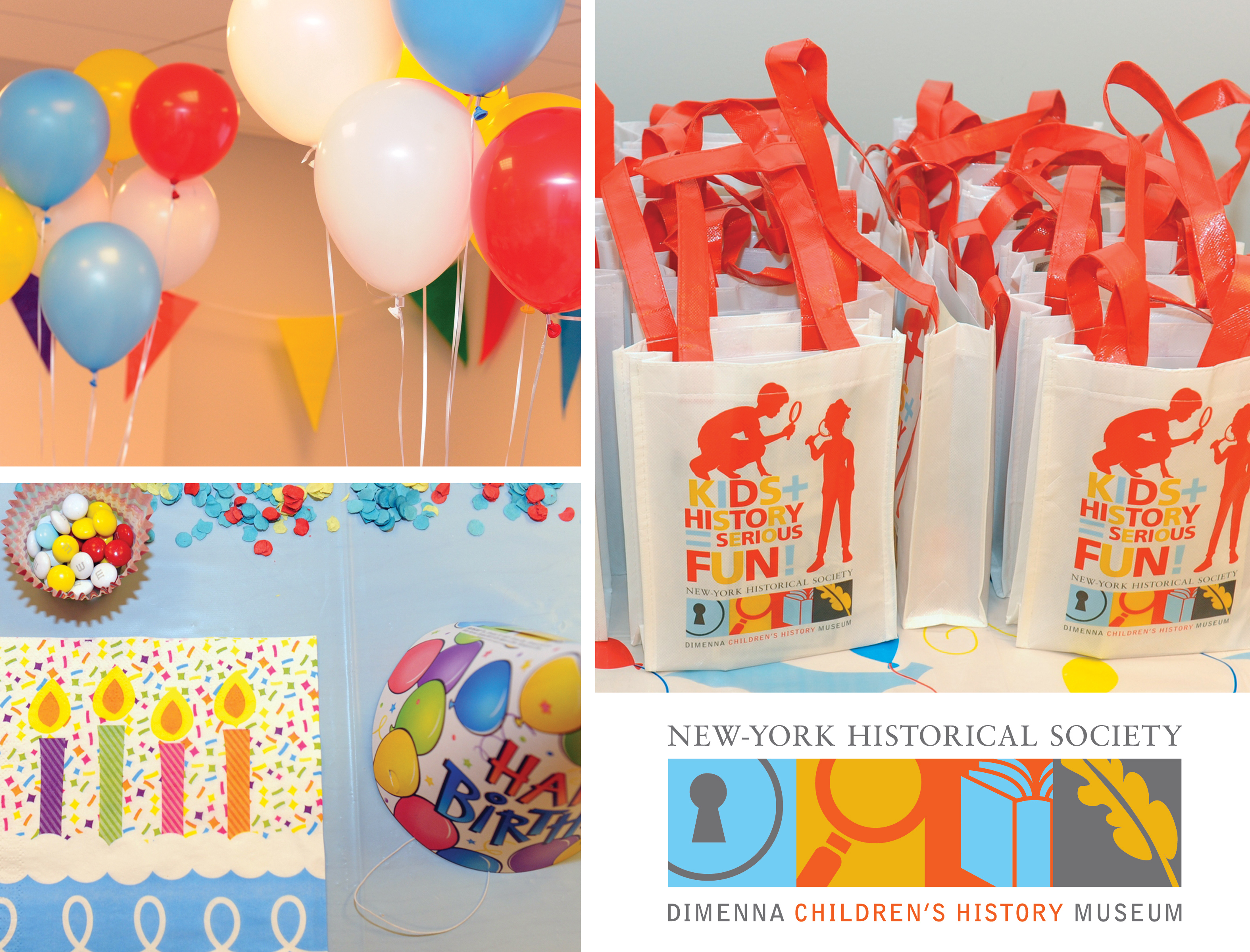 The DiMenna Children's History Museum—A Great Place for Kids in New York
In New York with kids? The DiMenna Children's History Museum has you covered. It is the first-ever history museum for children and families. Bringing 250 years of American history to life through the eyes of children, it's a place where kids plus history equals serious fun!
Kids of all ages can practice their History Detective skills to discover more at our interactive character pavilions. Families can take the presidential oath of office, use a Historical Viewfinder to see sites in New York City change over time, and go to the polls at the Cast Your Vote pavilion. You can also visit the new Barbara K. Lipman Children's History Library every Sunday at 11:30 am for a story hour, or dig deeper with our regular weekend programs for families and our spring and summer break activities.
And the DiMenna Children's History Museum is a great location to host your kid's birthday party! Your children and their friends will be transformed into History Detectives, unearthing clues about our past through art projects, games, scavenger hunts and more. Please call (212) 485-9240 or e-mail dchm@nyhistory.org for more information.
Click here to receive updates about Family Programs at the New-York Historical Society's DiMenna Children's History Museum!
Accolades for the newest children's museum in New York:
"…lively and engaging museum, where the concept is to hook children not only by offering hands-on exhibits, but also by offering a kids-eye view of history."—New York Post, January 6, 2012

"Must-See New Kids' Museum"—Mommy Poppins, November 15, 2011
Address:
New-York Historical Society
170 Central Park West
New York, NY 10024
Phone (212) 873-3400
TTY (212) 873-7489 Museum and store hours
Hours:
Tuesday-Thursday - 10am - 6pm
Friday - 10am - 8pm
Saturday - 10am - 6pm
Sunday - 11am - 5pm