FasTracKids Bellmore
516-224-3177
2583 Merrick Road
Bellmore, NY
fastrackids.com/bellmore

Welcome To The 1st Fastrackids - JEI Learning Center of Long Island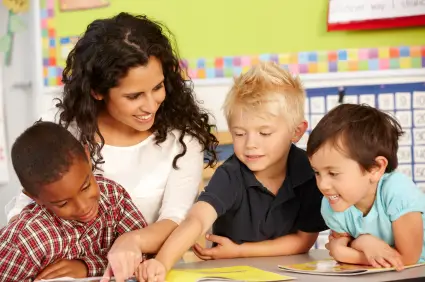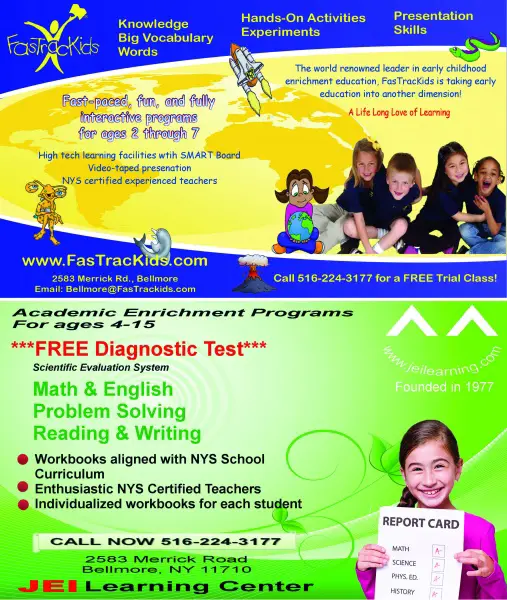 The new FasTracKids/JEI center in Bellmore officially opened on January 15 and was born from owner Yi Su¹s desire for her children to have the best early childhood education.
Su has three children and says that while she wanted to enroll them in a program where they would have fun, it was also important that there be an educational aspect. ³I¹ve found nothing like this is in the area,² she says.
FasTracKids, an early childhood education enrichment program founded in 1997, has 365 locations in 49 countries. The program focuses on increasing children¹s general knowledge and vocabulary, relies on Smartboard technology, and encourages children to think of the best ways to communicate information. Children in the program are required to create presentations for their classmates and attention is paid to eye contact, facial expression, and body language. ³We want to create tomorrow¹s global communicators,² Su says.
The Bellmore partnership with JEI is a natural one: JEI is an academic enrichment program that aligns with state curriculum. JEI works to address the weaknesses a child has in his or her education and through a specialized diagnostic test creates a customized curriculum designed to improve target areas.
Su says many students who participate in FasTracKids go on to JEI when they are older. ³The programs have the same philosophy,² she says.
³They teach kids how to learn, not what to learn.² FasTracKids/JEI is located at 2583 Merrick Road in Bellmore. For further information call 516-224-3177.