A.C.T. Programs (Adults and Children in Trust)
212-316-7530
At the Cathedral Church of St. John the Divine 1047 Amsterdam Ave.
New York, NY
actprograms.org


Adults and Children in Trust (ACT), located on the 11-acre oasis of the Cathedral of Saint John the Divine campus on the Upper West Side of Manhattan, is an education center that provides year-round educational and recreational programs for infants, children and teens from 6 months to 17 years old. At ACT, we work with children from the very beginning. Once children are in school, we provide families with afterschool care, holiday camps, summer camps and even party services for those special milestones in a child's life.

Programs for Children (0-17 years):
CIT (Counselor in Training – starting at age 15)
One-to-One (Adult-Toddler) Classes
MINNOWS

GUPPY

CATERPILLAR

BUTTERFLY
The ACT Early Years Program offers a first-time group experience for toddlers and their parents or caregivers. Each class lets toddlers and adults explore our group setting. Classes are kept small so instructors can work with each individual pair. Placing children with age-mates (within a six-month range) encourages them to play together. Neighborhood parents and caregivers get to know each other as well, while learning new ways to help toddlers learn.
All classes include playtime in our spacious matted gymnasium in the Cathedral's undercroft, where children run, climb, slide, tumble and jump. Before moving to the newly refurbished kitchen for snack, which they often help prepare, youngsters sing and play simple games together. Then it's off to an art project or the many stimulating toys in our toddler-friendly room. A story and a closing song end each session. You can arrange a visit and/or a trial class by calling (212) 316-7530.
| | |
| --- | --- |
| | |
ACT's 2-day and 3-day Nursery School is for parents who want to give their children, ages 2.0 to 4 years old, a gentle introduction to the world of school combined with the intimacy and warmth of home. Our nurturing teachers encourage youngsters to develop a lifelong love of learning and school through hands-on activities and projects. The close group experience fosters social growth and friendships while preparing children for school. Activities include art, music, blocks, drama, stories, cooking, gardening and imaginative play. Attention is given to pre-reading and pre-math development. Support for each child's budding independence is believed to be crucial to encouraging confidence and a strong, secure sense of self.


Extended Day Option
Children enrolled in the 2-day and 3-day sections get their first taste of a full day before entering regular school. Students extending their morning section continue in the afternoon with a communal lunch, quiet rest and recess before participating in a specialty class from 12-3pm.
Parents can drop off their child for a specialized experience led by seasoned teachers. Our late afternoon classes focus on cognitive development in the areas of science, math, and music. Students will learn to separate from parents and begin working with peers in small groups through hands-on teacher-led activities. Come for 2, 3, or all 5 days.
Choose from the following specialties: Spanish Language Art Class, Music & Movement, Animal & Earth Science, Games 101, and Games 102.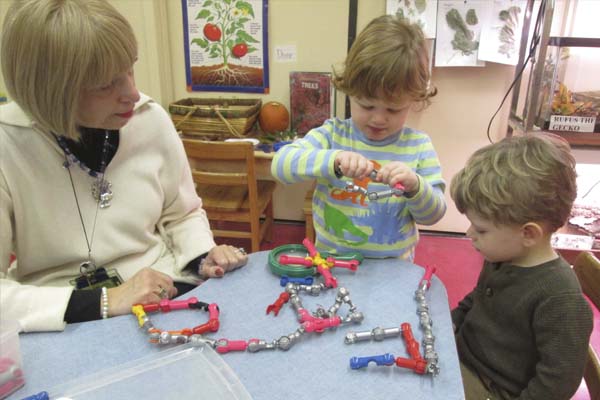 ACT Preschool offers a full day program where children have ample opportunity to deepen their growing intellectual sophistication and interests. The program features art, music, blocks, drama, stories, cooking, gardening and imaginative play. Field trips and parents' visits introduce the excitement of exploring the larger community and the adult world of work. They also provide interested parents an opportunity to contribute to the classroom. Particular attention is given to the skills and knowledge kindergarten now demands, as well as the social maturity and sense of group that success requires. Children have a natural curiosity and are eager to explore new things. A.C.T is a perfect setting for children to begin this journey of discovery that will last a lifetime. We pride ourselves on the fact that many children return to our day camp and afterschool programs.
Ages 6 months – 5 years old $6 per child, 6 months & under free
During the cold winter months, the fun continues in out warm, spacious indoor play space. Our gymnasium is complete with child-size equipment that includes slides, balls and places to crawl, all on a safe mat area. From 12 noon to 3 pm, Monday to Thursday, PlayStation offers nonstop play time for your child. We provide our kitchenette for light snacking when not in use by our classes. Please feel free to bring your family and friends and have a play date!
Parents or caregivers must accompany and stay with their children at PlayStation. Admission is $6.00 per child (Cash and exact change required). Picture ID is required to be admitted. The center closes during school breaks and holidays. Please call or check our website calendar for closures.
Children in K through 5th grade, can continue their day with new and older friends enrolled in ACT's After-school program. This is a haven where children can wind down after a busy school day and engage in fun and challenging activities with friends, including homework help, recreational sports, arts and baking-cooking chemistry, along with outdoor fun. ACT is an exciting place crammed with themes, activities and events, a place where both fun and learning happen along the way!
For the working family, ACT offers an exciting alternative to having a child stay home with little to do during the school recess. For school-age children from Kindergarten to 7th Grade, we offer new friends and a place to get away from school and home. Join us for a fascinating and fun time at Vacation camp. Extended hours: as early as 7:55am to as late as 6:00 pm.
3.10 to 5.6 years old as of June 1 of camp year
Available in two sessions: July (5 weeks) and August (2 weeks). Choose one or both!
Mini-ACTors join one of three age groups, with qualified teachers and assistants eager to share their exciting plans around weekly themes. Campers have the opportunity to explore and embark on adventures on the Cathedral campus and get up close and personal with nature. Activities are centered on the great outdoors, including lunch time, water fun, dance and music performances, and exciting games and challenges. Join us for five weeks in July, two weeks in August or all seven weeks!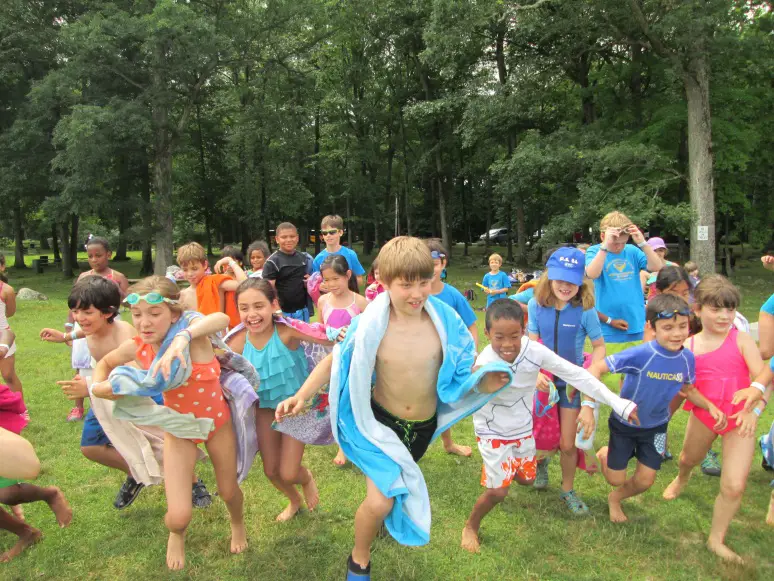 5.9 to 13.9 years old as of September 1 of camp year
In July the daily ACTivity schedule includes theme-based activities, clubs, lake trips, water games, carnivals, special guests, camping trips, gardening, nature crafts and more. Assemblies and camp-wide events bring all A.C.T. camp divisions together.
7.9 to 13.9 years old as of September 1 of camp year (two 1-week sessions)
Campers select three courses for each week from six categories:
Sports Clinics
Do It Yourself Art
Studio Art
Games
Show Biz
Crafts
With 70-90 minute long periods, this is a great opportunity for children to immerse themselves in the specialty or specialties of their choice. A 45-minute community lunch period allows everyone to relax and socialize, as well as visit a favorite spot for desserts – the canteen. After lunch, everyone has the option to hangout on the lawn for quieter activities, join group games or visit the Games Arena for an assortment of individual and team activities.
5.9 to 7.8 years old as of September 1 of camp year (two 1-week sessions)
Anchored to two counselors and a CIT (counselor-in-training) throughout the day, campers join new friends for a weekly schedule of creative adventures. Stops include visits to the nature crafts center and art room to meet artists who introduce the use of various mediums and found objects to create art. Along the way, they'll have lunch and recess on our beautiful campus that includes our own playgrounds and water area to cool off. To round out their experience, campers take an out-of-town lake trip, have gym periods, play lawn games and try an ACTing class.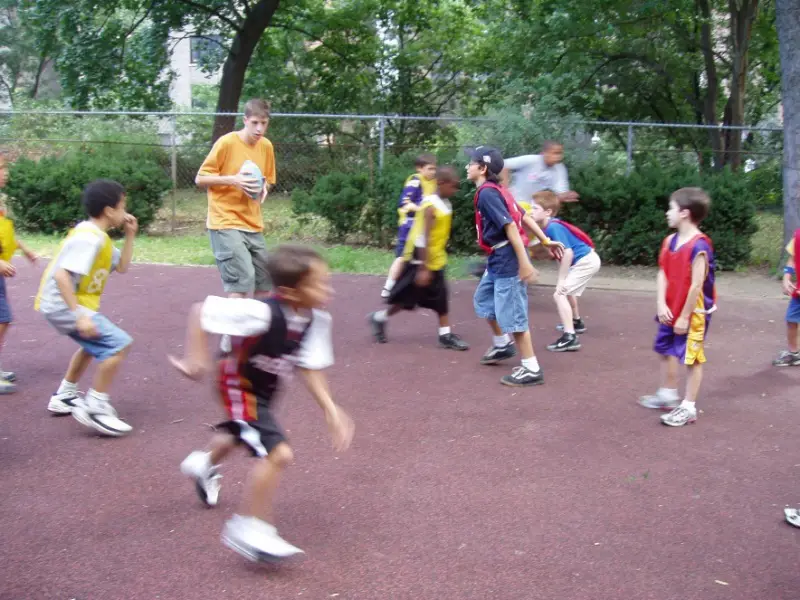 5.9 to 7.8 years old as of September 1 of camp year (two 1-week sessions)
Fitness and exercise is the common thread of activities. From morning stretches, jogs, general exercise to afternoon drills, sports and games, campers are trained to develop healthy habits. To round out their experience, campers take an out-of-town lake trip, swim, play lawn games and bake goodies.
4.9 to 11.9 years old as of September 1 of camp year
Campers embark on exciting adventures throughout various New York City locations and Cathedral campus. It's a big city made for big campers to explore! Outside Cathedral grounds, older campers often travel to embark on a borough scavenger hunt or challenge on public transportation and school busses to take advantage of many city sites and New York City landmarks. The youngest campers focus on activities on and around the Cathedral grounds – playing in our fields, playgrounds and gardens; participating in games, special hunts and art activities. Also, while at ACT, campers choose and participate in Adventure Clubs.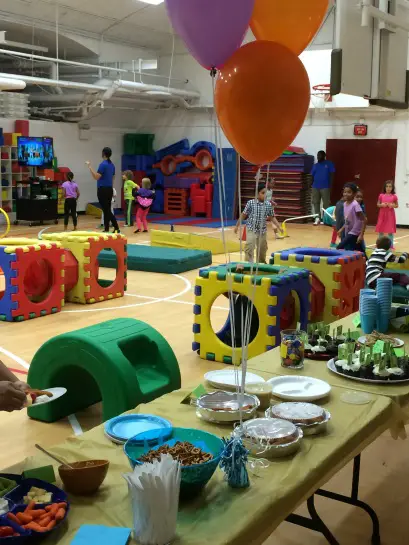 Spacious facility
Event planning
Set-up and clean-up
Use of equipment
Attentive helpers
Gym and kitchenette area, use of tables and chairs
Since each party is specially designed for you, rates vary.
Call 212.316.7530 for details, options and fee schedule.