Greenwich House
212-242-4140 x263

greenwichhouse.org

GREENWICH HOUSE ARTS FOR KIDS
After School Program | Music School | Summer Visual Arts Camp
For children ages 3 to 17, Greenwich House offers expansive and age-appropriate programming with a focus on the arts. Our historic West Village buildings house more than 40 classes, from dance to karate to ceramics, offered through our After School, Music and Summer Visual Arts Camp programs.
Greenwich House After School Program

Greenwich House makes it easy for parents to give their children a fun after school experience in a safe environment. Walkover services from select downtown Manhattan schools and extended hour options ensure convenient care from experienced professionals.

A range of classes for children age five to age 17.

The program strives to provide students with opportunities that build friendship and self-esteem using a variety of experiences that explore their artistic creativity and rely on collaboration with other students. Join us for an enriching after school program where your child can grow and learn under the supervision of trusted instructors in a welcoming environment.

Greenwich House follows the New York City Public School calendar and also has holiday camp programs for days your child has off that you might not. Holiday camp activities include trips to museums, theaters and other cultural activities around the city, as well as sports, games and artistic enrichment.

For more information on the after school program please visit: www.greenwichhouse.org/after_school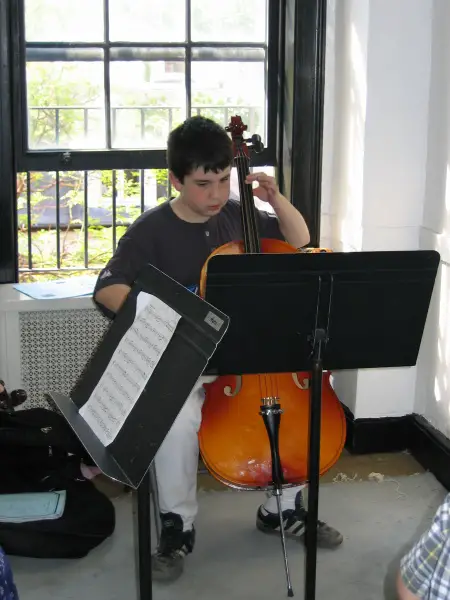 Greenwich House Music School (GHMS)
GHMS serves the musical needs of students of all ages (from as young as six months to adults), with private lessons, group classes, ensembles and regular student and faculty recitals.
For decades, GHMS has been providing classes in dance and visual arts in addition to music. Many of our most popular classes combine music, art and play to enrich your child's creativity and aesthetic experience.
Greenwich House Music School considers students' needs throughout the various stages of their developmental learning. Parents often think of private music lessons as part of a child's general extra-curricular development, or as a form of entertainment. With the right teacher, however, lessons can be not only educational and fulfilling but also entertaining and rewarding.
The school is a member of the New York City Coalition of Community Schools of the Arts and The National Guild of Community Schools of the Arts. For a full list of Music
For classes, private lesson information and types of instruments offered visit:
www.greenwichhouse.org/music_school/chlidrens_programs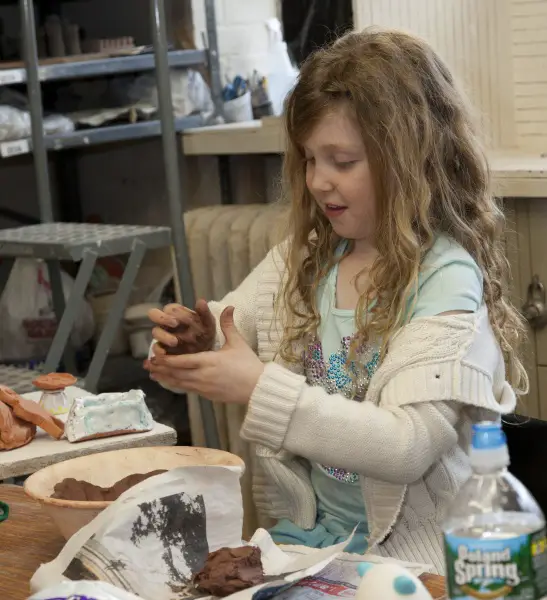 Greenwich House Summer Visual Arts Camp
The Summer Visual Arts Camp is open to kids between the ages of six and 14, with counselor-in-training opportunities for the older campers. Children can register for four-week sessions, the eight-week camp in its entirety, or on a per-week basis. Visual Arts Camp is a great way to continue art-focused learning in a fun, creative environment during the summer months of July and August. Children and young teens work in art studios and with instruction from talented and inspiring staff. All levels of art experience are welcome—the only requirement is a sincere interest in visual arts!

Summer Camp registration begins in January 2013.
Complete Class Listing:
Advanced Gaming
Advanced Intermediate Ballet
Animation
Architecture and Design
Art at Age 3
Art at Age 4
Art at Ages 5-6
Ballet I
Ballet II
Basketball
Cartoon Art
Chess
Gig Lab
Junior Ballet
Karate

Kids Club
Little Theater Workshop Camp
Medley of the Arts for Age 2
Medley of the Arts Summer Camp
Mixed Media Arts
Modern Dance
Morton Subotnick's "World of Music"
Music at Age 3
Music at Age 4
Music at Ages 5-6
Music Together for Infants and Toddlers
Music, Art and Play for Ages 3-4

Musical Theater Chorus
Painting and Drawing
Photography
Pointe
Pottery
Pre-Ballet
Printmaking
Science
Senior Ballet
Sewing
Soccer Stars
String Ensemble
Yoga
Young Artists Workshop
Young Voices
Greenwich House was founded in 1902 as a settlement house to help Greenwich Village's growing immigrant population adjust to life in New York City. Though needs of the City continue to change, the mission of Greenwich House remains constant: to help individuals and families lead more fulfilling lives by offering cultural and education programs , social and health services, and opportunities for civic involvement to New Yorkers of all ages and backgrounds. Each year, Greenwich House provides nearly 12,000 New Yorkers with educational, social, health services and cultural programs, all aimed at providing personal growth and enrichment.