Westbury Friends School
516-333-3178
550 Post Ave.
Westbury, NY
westburyfriends.org
Westbury Friends School
Simply Extraordinary

Safe, clean and peaceful environment
Experienced, creative, joyful and highly skilled NYS certified teachers
Hands-on, whole child, inquiry-based approach to teaching and learning
Quaker values
Relevant and challenging curriculum
Community Service learning
Westbury Friends School is a Nursery through Grade 5 Friends School in the heart of Nassau County, on Long Island. We also offer a free series of Toddler Enrichment Classes in Art, Music and Story Time for Toddlers and their parents/caregivers to enjoy together.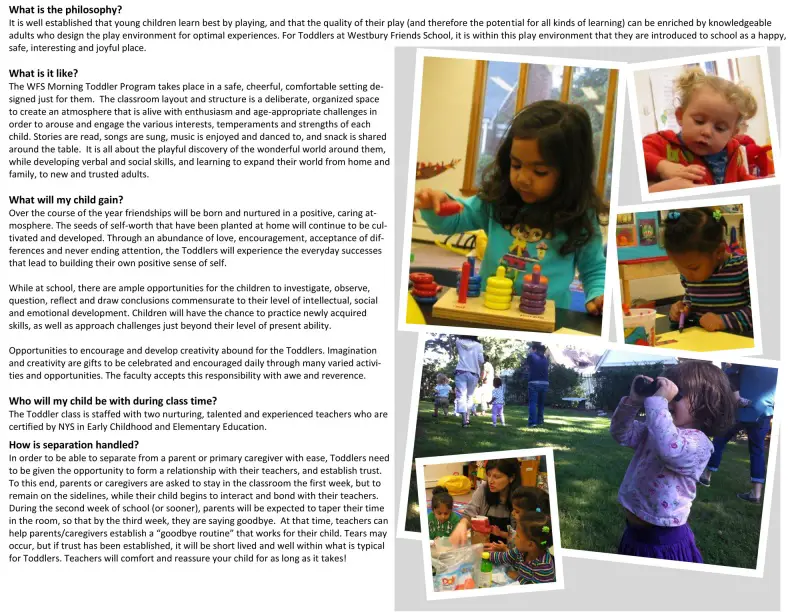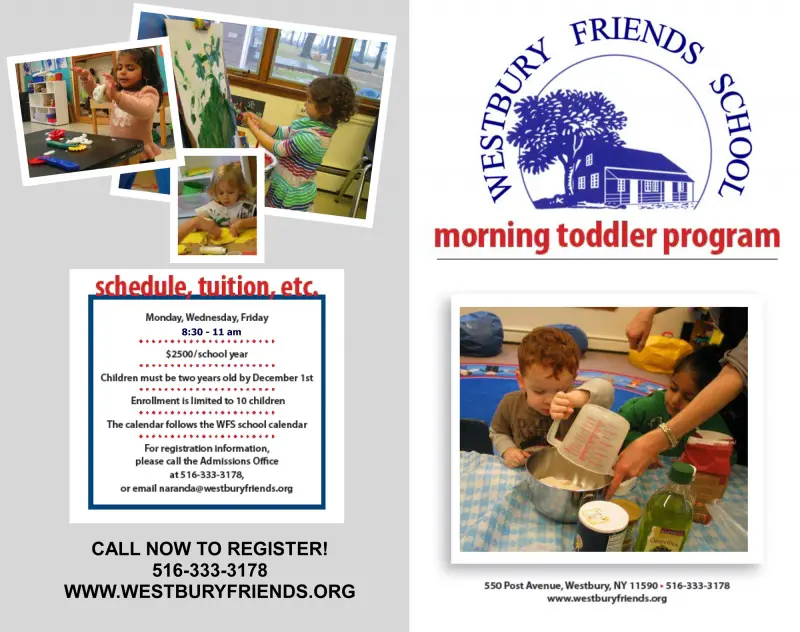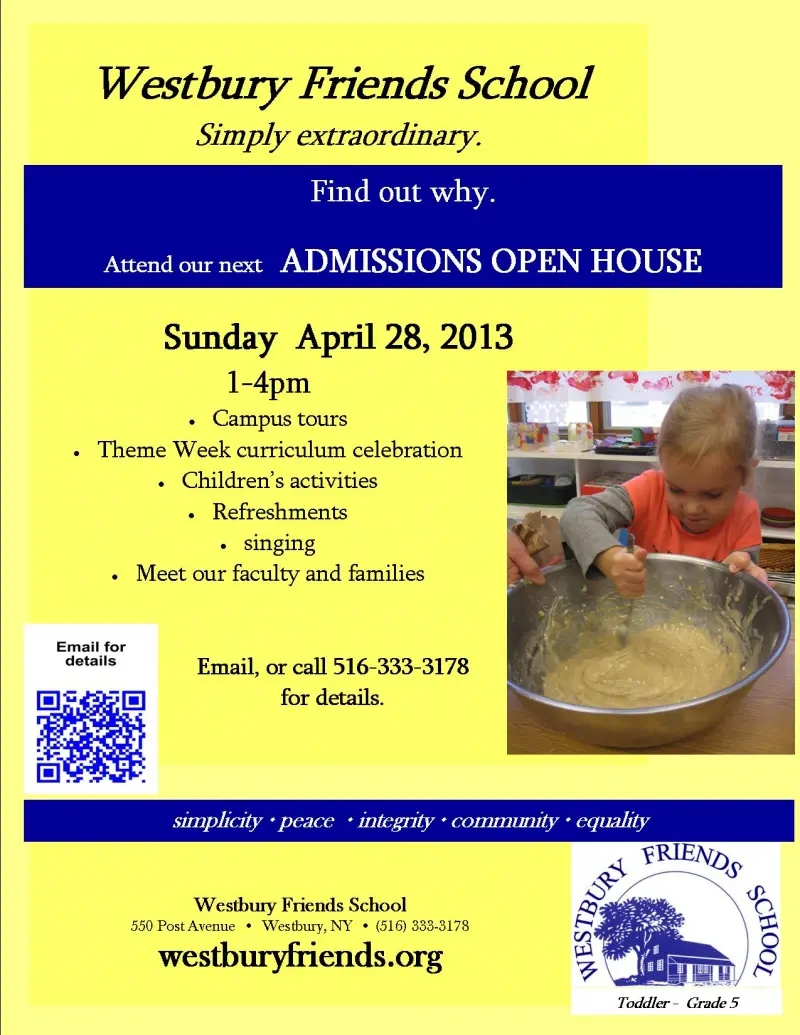 The Teachers and Administration at WFS firmly believe that learning doesn't have to be dull to be of value. It doesn't have to be stressful to be outstanding. It does need to be relevant, engaging, joyful and challenging enough to bring learners to their own growing edges, wherever they may be.
At Westbury Friends School, children are the heart of the school. In Nursery, Pre-Kindergarten, Kindergarten and throughout the grades, learning is ongoing, and takes place in all areas of the school and throughout the day. We foster independent learners; children capable of recognizing strengths in themselves and others, accepting and working through challenges and appreciating opportunities for learning.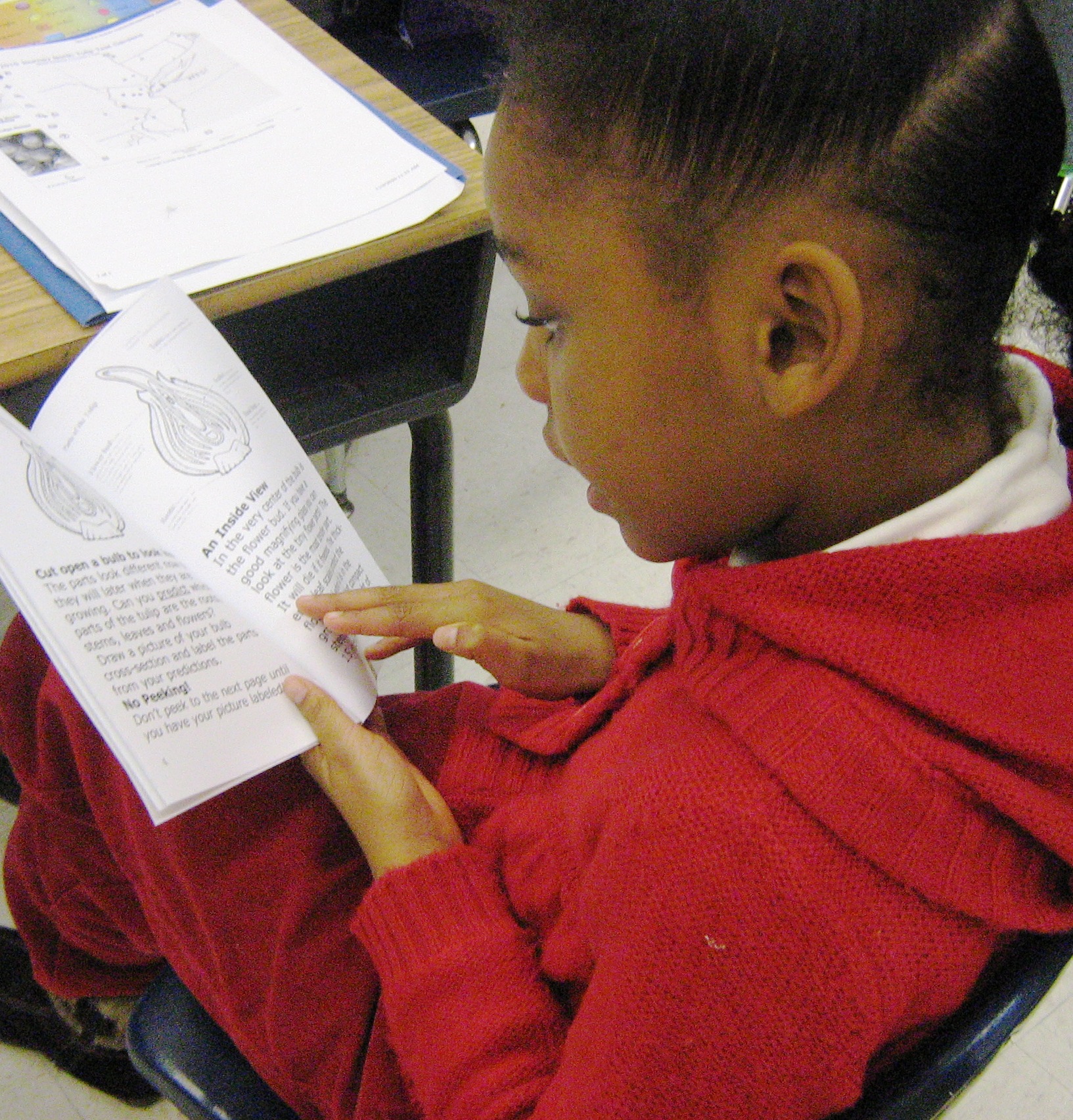 In addition to providing an intellectually challenging and engaging learning environment, the faculty takes a whole-child approach that aims to inspire in each of their students a lifelong love of learning that goes beyond the acquisition of skills and information; students are taught to ask thoughtful questions in the spirit of curiosity, intellectual integrity and creativity.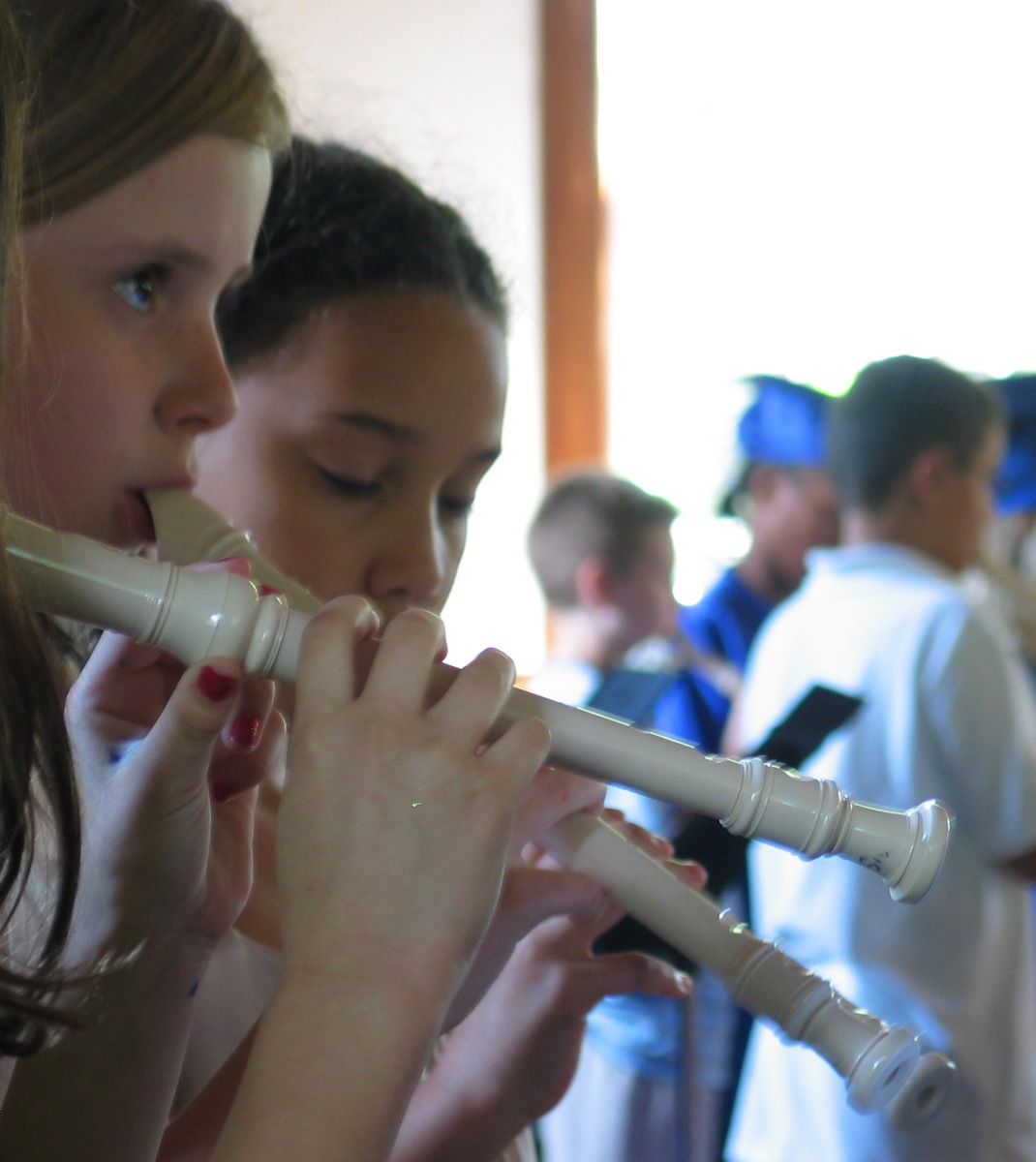 Students also learn to resolve conflicts peacefully through purposeful listening. They explore and embrace cultural, religious, personal and economic diversity through studies of their local and global communities, and through the daily interactions with peers who are both similar and different from one another.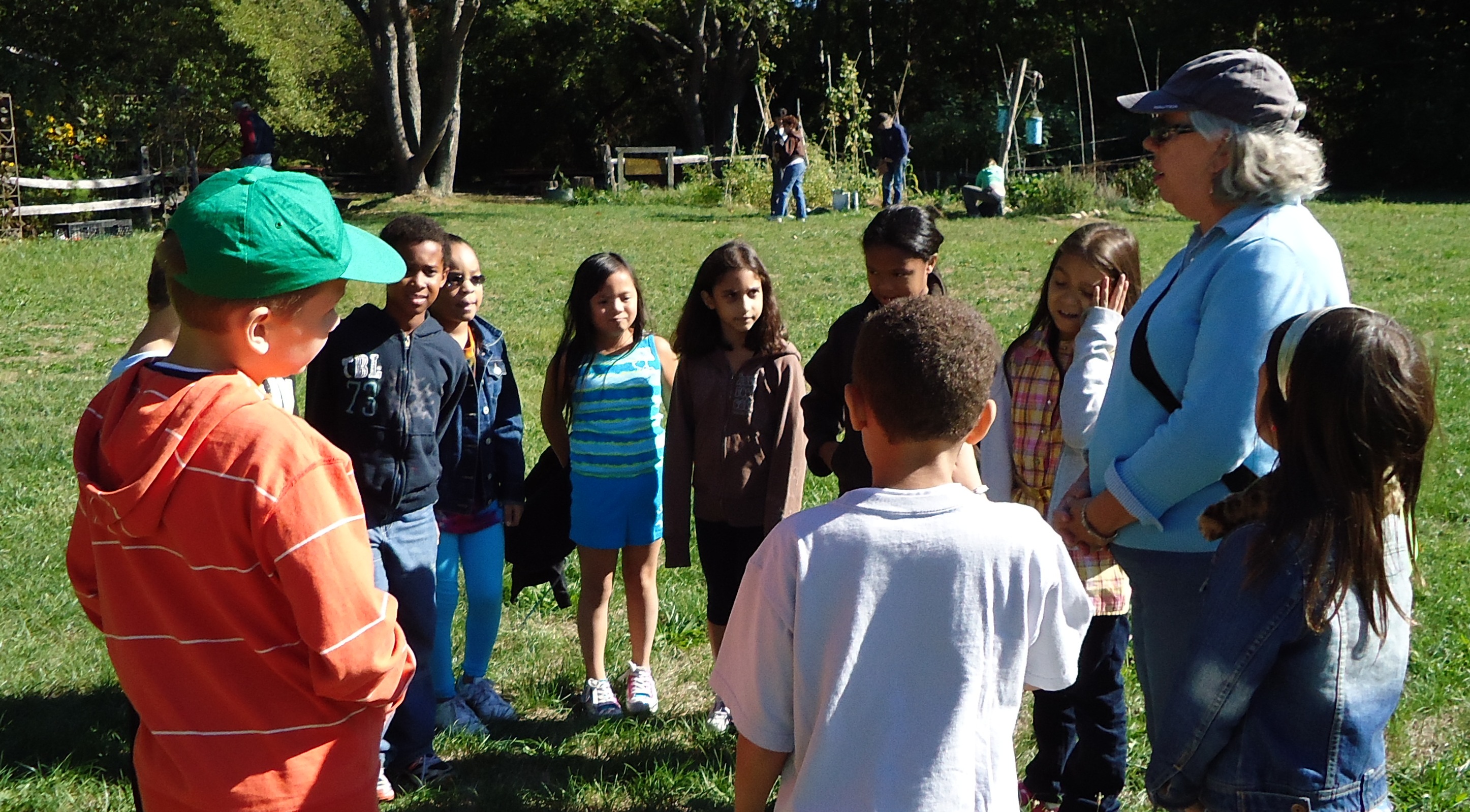 Through active service learning experiences in their own communities and around the world, students develop a sense of responsibility as stewards of the earth, and caring citizens of the world.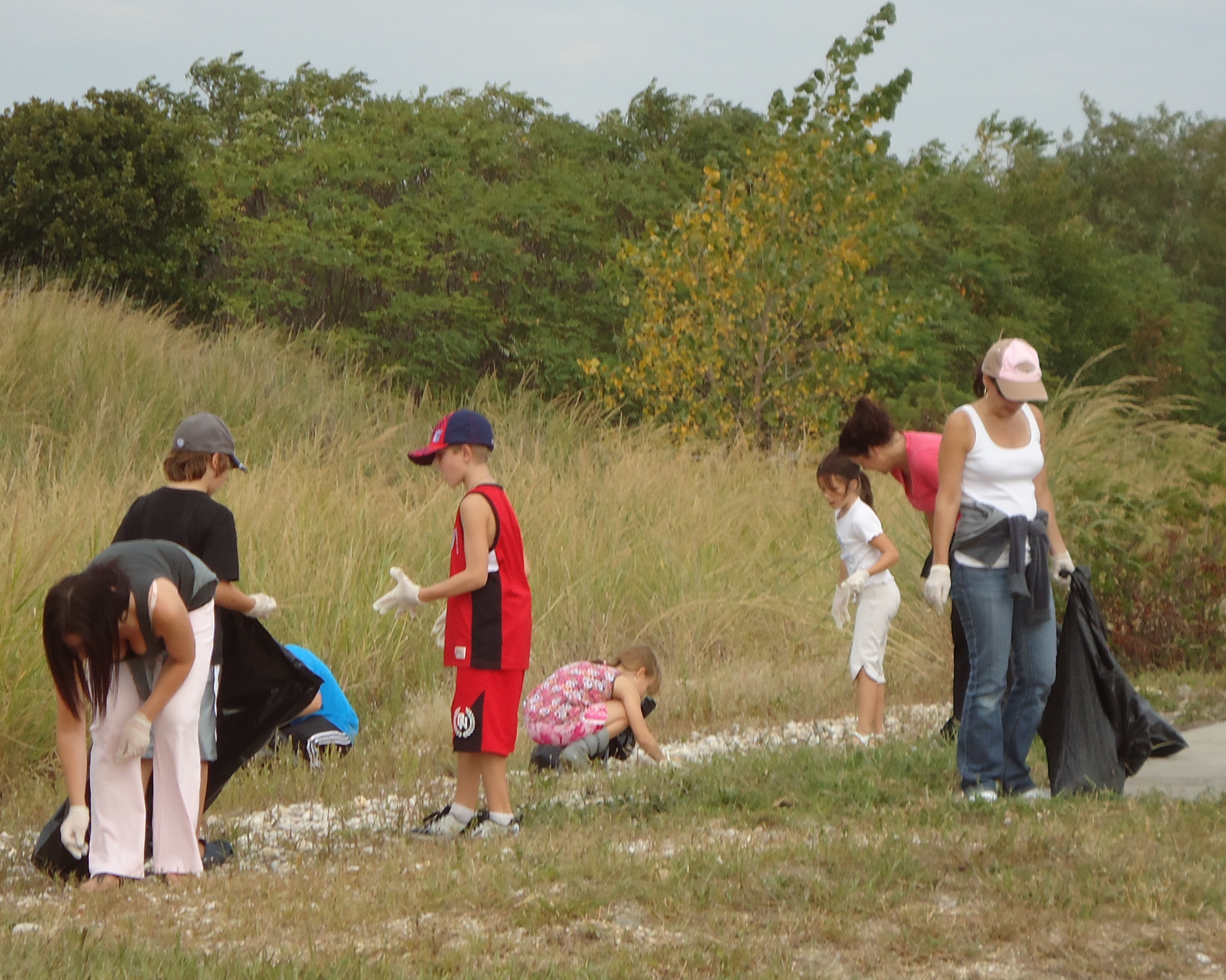 Westbury Friends School was founded in 1957 by Quakers who wanted a safe, diverse and rich school environment based upon the Quaker values of peace, integrity, simplicity, equality and integrity. WFS belongs to a large network of Friends schools that span the globe. There are currently over 280 member and affiliate member schools in the United States and worldwide.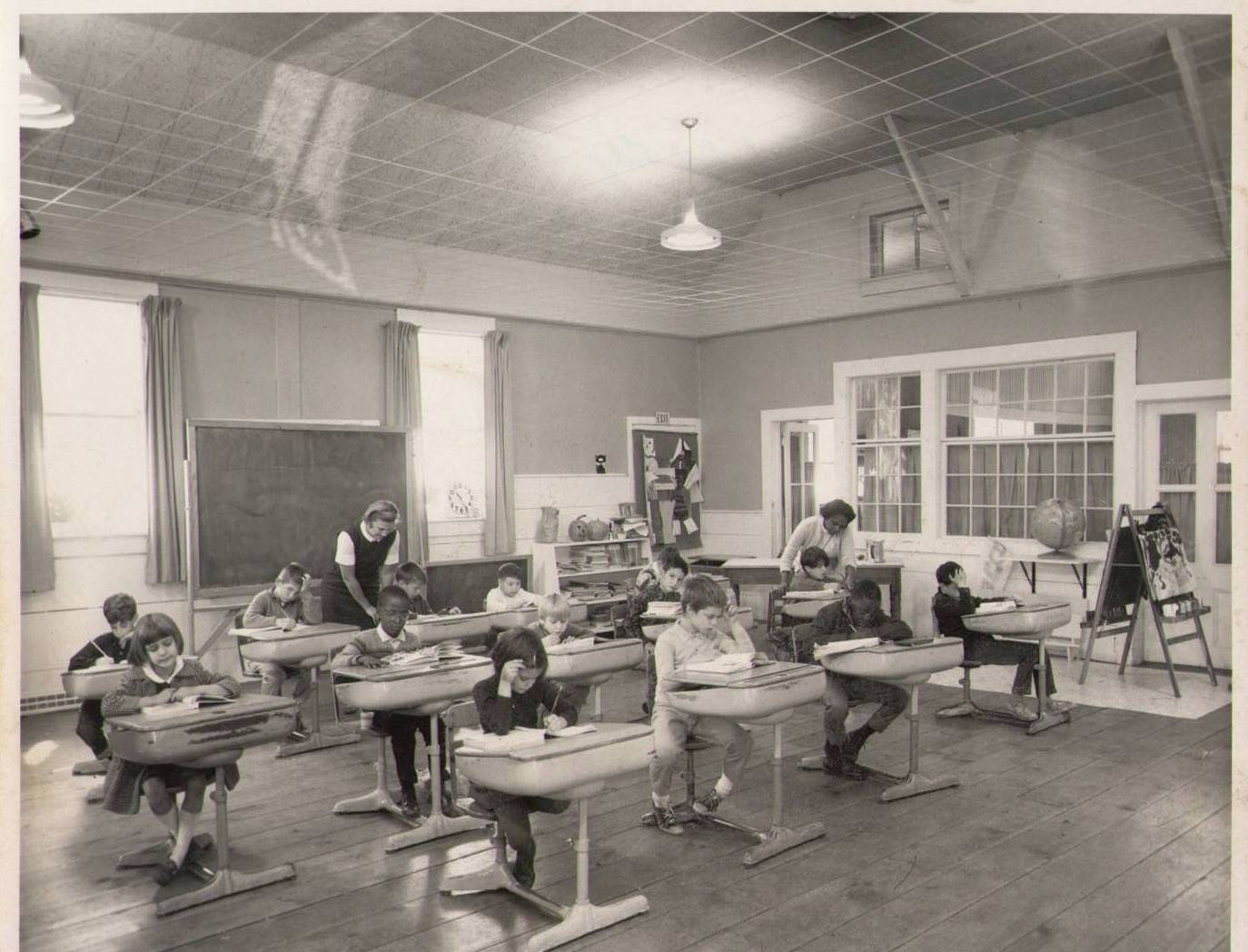 Limited space still available. Call now for a tour. 516-333-3178.