My Gym Lincoln Center and Harlem
mygymisfun.com
We are the experts in children's fitness
My Gym has developed an extraordinary program devised to help children 6 weeks thru 10 years of age develop physically, cognitively and emotionally. The philosophy that guides My Gym's programming is based on physiological, psychological and sociological research, along with decades of hands-on experience by hundreds of My Gym child and fitness experts. With 25 years of experience in over 200 locations worldwide My Gym has earned the reputation as the best early learning program of its kind.
We have the best classes
Children have a blast in our structured age appropriate classes that incorporate music, dance, relays, games, special rides, gymnastics, sports and more. However, there is intention behind everything that we do. So our members are having fun while they are also gaining strength, balance, coordination, agility, flexibility and also developing social skills, confidence and self-esteem. Our class offerings include:
We invest time each week to develop and learn a new program and change our facility so that no two classes are exactly alike and children are met with a fresh new adventure each week.
Click here to see what parents are saying about our classes.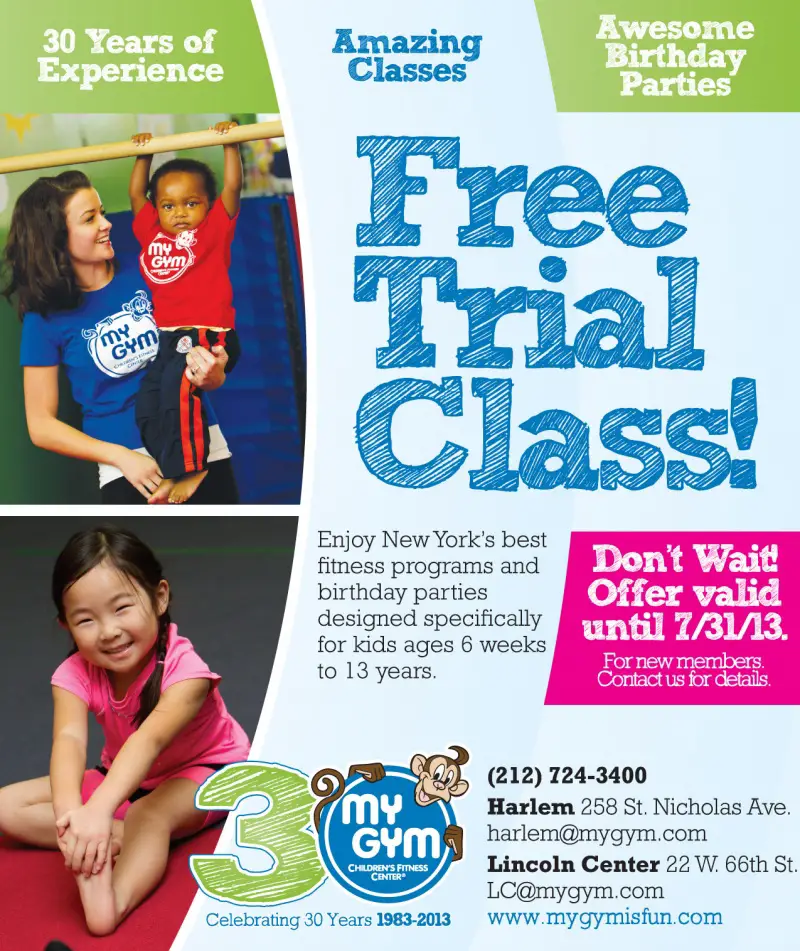 We throw amazing Birthday Parties
We make your child the star when you celebrate their birthday at My Gym. We custom design your party to incorporate your child's favorite age-appropriate games, activities, rides, songs, puppets and more so that they are guaranteed to have a blast. We deliver an unmatched level of energy and excitement and the right combination of structured activities and free play so that every child leaves with a smile.
We have several packages and features to choose from including over 30 themes, food, party favors and more. For all parties your family and guests enjoy exclusive use of our entire facility.
Click here to see what parents are saying about our birthday parties.

We have the best teachers
All of our teachers have "My Gym DNA" which is a unique blend of energy, love of children, creativity and physical fitness. We emphasize one-on-one connections with each of our members and strive to create a community atmosphere so children feel safe and secure. Our teachers undergo extensive training on an on-going basis so that we can continuously improve and incorporate the newest techniques.
We offer unmatched value and flexibility
We do not make you sign up for an entire semester, but instead bill you on a recurring basis and allow you to join or leave at any time. Our classes are 60 minutes long instead of 45 or 50 minutes like most, and we have a generous make up and freeze policy so you can make your membership fit your schedule.
Additionally, your membership gains you access to special member only events such as our Annual Halloween Party and unlimited Free Plays as well as discounts on community wide events such as birthday parties and our Parent's Night Out events.