Steffi Nossen School of Dance
914-328-1900
216 Central Park Ave.
White Plains, NY
steffinossen.org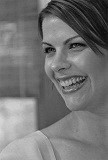 Shelley Grantham, who many may remember as a popular Steffi Nossen jazz and tap teacher, has returned to Steffi Nossen – this time as the dance education organization's Executive Director. Shelley was with New York City's esteemed Peridance Capezio Center for more than 17 years, serving as school director. Since 2001 Shelly also served as School at Peridance Youth Ensemble Director, directing and coordinating programs of all child-related programs, classes and curricula. In 2013 she added the role of Outreach Coordinator for the Peridance Contemporary Dance Company and Peridance Capezio Center; in this capacity she developed new programs in the Pre-Professional Division and Youth Ensembles and coordinated all outreach efforts for the not-for-profit dance companies Peridance Contemporary Dance Company and the Peridance Youth Ensemble, working closely with organizations such as University Settlement, Dancers Responding to AIDS, Free Arts and NY Cares. Shelley also serves as a facilitator for the NYC Department of Education Dance Program, developing curriculum to be implemented in the public school dance program. Shelley's teaching career spans 20 years at dance institutions in Minnesota, Illinois, New Jersey and New York.