Emilia's Kids
718-899-9060
84-03 57th Ave.
Elmhurst, NY
emiliaskids.com

Emilia's Kids has been working with families in the community for over 15 years. In 2000, Emilia's Kids moved to a new location in honor of Emilia Sanchez, grandmother of Tanya M. Sanchez, owner and founder. The center was created in Emilia's home and it was designed with family in our mind and in our hearts. The long journey of childhood brings many people into families' lives and Emilia's Kids wants to be a stable part of that journey.

Tanya M. Sanchez is the founder of Emilia's Kids and Ramona Ciobanu is the Director of Emilia's Kids. Their vision was to start a center where children could receive the best in educational practices. They have over 27 years in combined experience. Ms. Sanchez is a certified School Building Leader, licensed speech therapist, certified bilingual teacher and a Board certified behavior analyst. Ms. Ciobanu is a dually certified early childhood and special education teacher. They have worked with the 0-5 population in various environments from the hospital at birth to the first day of Kindergarten and beyond.

Emilia's Kids is a center that looks to grow with their students and provide support for their families. We believe it takes a village to bring up happy and healthy children. We want to support the families as they go through this journey. Emilia's Kids is a family and our philosophy is to care for your children as part of our family.

Emilia's Kids staff has been providing educational services to the pediatric population through the New York City Board of Education and New York Department of Health. Our Center for Early Childhood Development includes classes for 6 months to 5 year olds. We have free half day Universal Pre-kindergarten programs. Our indoor gym includes a gross motor gym with rock climbing wall, monkey bars and a slide and a sensory gym with swings, ball pit, and sand/water tables.

The environment for young children at Emilia's Kids is physically safe, socially enhancing, emotionally nurturing, and intellectually stimulating. Adults provide a climate of acceptance and are attentive and responsive to individual children - their interests, strengths, capabilities, values, cultures, race and gender. The environment fosters self-selection from a wide variety of age appropriate materials in a carefully designed setting. The indoor and outdoor environments invite children to engage in active learning and opportunities for constructing their own knowledge through interaction with adults, other children and materials.

Our Program Goals:
Provide a developmentally appropriate program for children that enhances each child's social, emotional, cognitive, linguistic and physical development.
Ensure early intervention support in the areas of instruction, health education, social services and parental education.
Promote full parent involvement by including opportunities for volunteering, observing and establishing clear lines of communication.
Foster self-esteem by respecting each child's cultural and learning style and by infusing multi-cultural awareness into all aspects of the program.
Provide and encourage on-going professional development for all staff.
Evaluate the quality of the program and its effect on the children and make necessary adjustments to improve the success.
Promote safe, nurturing learning environments for all children, including English Language Learners and children with disabilities.
To be a "Center of Excellence": a preschool program which reflects standards of high quality developmentally appropriate instruction whereby providing children with an important foundation that enables the acquisition of literacy, numeracy and critical thinking skills.
Parents are viewed as partners in the planning, implementation and evaluation of the program. Opportunities are available for parents to actively participate in the education of their children, decision-making process of the program and other activities, which address their role as parent, worker and citizen. Family is the most important factor to the success of Emilia's Kids students.
OTHER SERVICES:
FREE SCREENINGS
Emilia's Kids can provide free screenings to help parents with any uncertainty regarding developmental milestones of their child. We can also help the family pursue further evaluations paid for by the Board of Education or Department of Health, if needed.
FREE PARENT TRAININGS
Emilia's Kids has a quarterly parent-training program that deals with such issues, such as Positive Parenting, toilet training, feeding development and sleeping issues. We offer them trainings in Spanish and English. Consultations for behavioral issues can also be provided.
EARLY INTERVENTION
Emilia's Kids is also an approved Early Intervention Agency serving the Queens and the Bronx.
Our program is available for children 0-3 years of age who have or are suspected of having a developmental delay and/or disability. Our EI program is a voluntary, free and public program funded by the New York State and County Department of Health and Mental Hygiene. We are a newly approved Early Intervention Program for Early Childhood Development servicing families in the boroughs of the Bronx and Queens. Our philosophy centers on FAMILY FIRST, disability second. We aim for unique, culturally-sensitive, barrier free service delivery and optimal benefit for our children and their families. Family involvement is the most critical component of successful Early Intervention services. Collaboration is key! Our goals are Family Education, Empowerment and Enhancement of each of our students.
RELATED SERVICES
We provide Speech Therapy, Occupational Therapy, Physical Therapy and Special Education Teacher Support services, on site and in the community. We accept Board of Education contracts and certain medical plans.
Emilia's Kids prides itself on offering many of the innovative treatments available. We are always striving to keep up to date with new technology and new research. Our focus has been on sharing new technology with our whole staff, parents and related professionals and agencies. Our therapists are trained in therapy programs such as:
Oral motor protocols – Beckman Oral Motor Program and Talk Tools Oral Motor Program
Sensory Integration Therapy
Feeding Therapy (Behavioral and Sensory)
Fast Forword Family of Computer Programs
PROMPT Methodology
Applied Behavior Analysis/Verbal Behavior,
Picture Exchange Communication System (PECS)
Listening Therapy
Augmentative Communication Devices
Sign Language
Myofascial Release
Handwriting Without Tears
Lindamood Bell Learning Processes such as Visualizing and Verbalizing and LIPS
DIR Floortime
Dysfluency Therapy
Dyspraxia Therapy
LINKS to Language
We accept ACD/ACS/HRA Vouchers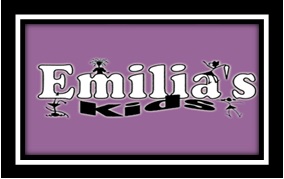 Center for Early Childhood Development
EMILIA'S KIDS HAS BEEN WORKING WITH FAMILIES AND CHILDREN FOR 17 YEARS. WE BELIEVE IT TAKES A VILLAGE AND WE WANT TO BE PART OF YOUR CHILD'S EDUCATION.
WE ARE PROUD TO OFFER A NEW PRESCHOOL & CHILD CARE CENTER.
OUR TRAINED STAFF IS COMFORTABLE WITH SUPPORTING EACH UNIQUE CHILD AND GUIDING THEIR INDIVIDUALIZED GROWTH AND LEARNING.
*FREE UPK CHILDREN BORN 2009
*FREE PARENT TRAINING
*SMALL CLASSES
*RELATED SERVICES ON SITE OT/PT/SPEECH
*Bilingual Classes Available